Khruangbin : Hasta El Cielo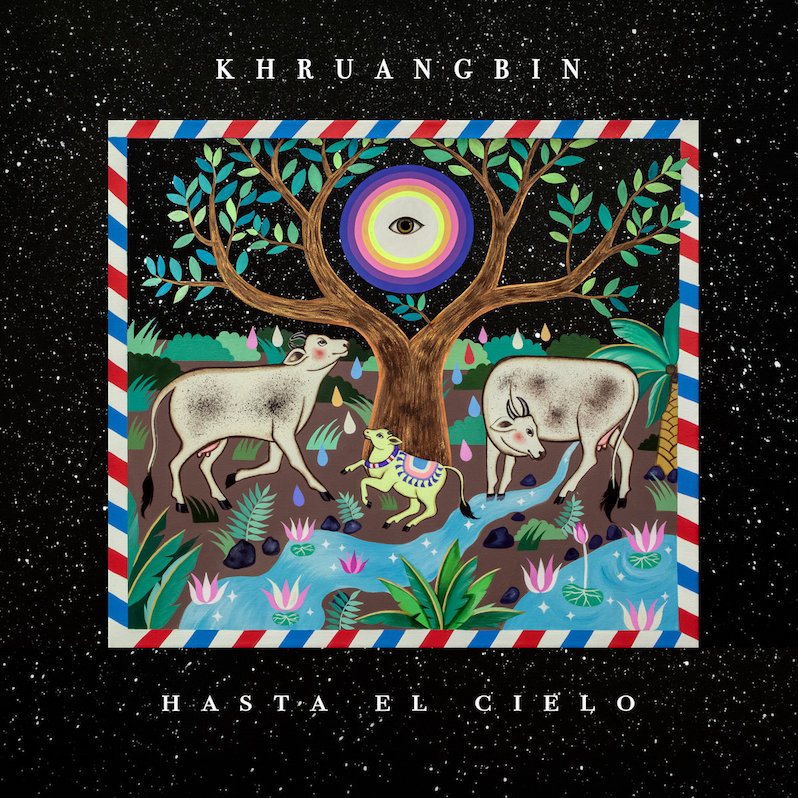 At the close of 2018, a marathon year supporting their breakthrough album, Con Todo El Mundo, adored by both fans and critics, Texas-based trio Khruangbin recorded an updated version of Vince Guaraldi's'  "Christmastime Is Here." The bottom heavy, rhythmically enhanced take on the quintessential cool Yuletide joint was released just before their North American Fall/Winter Headline Tour. Confronted at the corner of art and commerce, this mindful band, who does attract the most assorted Venn diagram of enthusiasts, opted for a crafty choice. Their head-nod combination of surf music, psychedelia, Thai funk, middle eastern vamp, disco-to-go strut and kraut-rock shenanigans lands their sound between ESG on shrooms and the 1970s version of ZZ Top sippin' lean.
Khruangbin—who played 130 dates in 12 months last year—formed after guitarist Mark Speer and bassist Laura Lee found and developed an appreciation for Thai pop music by scouring the music blog, Monrakplengthai. Enlisting the expertise of drummer Donald "DJ" Johnson came next. A well-respected member of the Houston music scene for his work with Z-Ro, Paul Wall, Mac Miller, Slim Thug, and Chamillionaire. Their 2015 début The Universe Smiles Upon You, established a new template for what world music could sound like.
Once again, on the heels of embarking on a monster leg of a 2019 summer tour, without a new album with original material available, that cozy intersection of art and commerce provided the band with another opportunity to make an extra crafty decision. Hasta El Cielo, a dub reworking of their previous album, along with two bonus dubs by renowned Jamaican producer Scientist, is the best possible version of this scenario. It's a conscious choice, using a traveling without moving filter, that allows the band to get at the foundation of what their music is. Or at least try. Laura Lee has made it known she learned to play bass by listening to Scientist Wins the World Cup. So the execution rests heavily on the interplay between Lee on Bass and Johnson on drums, who manufacture a home-cooking smoke-filled studio feel.
"A La Sala" the punched in and out version of "Evan Finds The Third Room," and the best version of the band's experimentation, gets those bass lines muddy, plodding along with single note after another until the tone goes pancake flat. Wiggling beneath mumbled guitar lines caught in the flanger, Lee's vocals of "Yeah" impersonate a hungry cat and soon bounce across the mix-up. Remnants of a cowbell working overtime flicker in and out, and the beat washes ashore with keyboard flourishes arriving late to the gig, seeking to paint color. It's a genius, Basquiat sound pastiche by the band, reminiscent of those Compass Point sessions where David Byrne, Tina Weymouth, Chaz Jenkel and various other Sire Record artists would deconstruct their new wave and post-punk hits into trippy, funk-laced, psychedelic dance floor outlines, in hopes of getting play during a Larry Levan DJ set at Paradise Garage.
Similar Albums: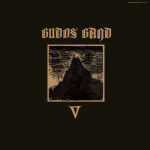 Budos Band – V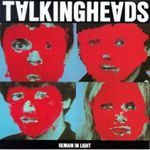 Talking Heads – Remain in Light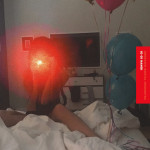 Unknown Mortal Orchestra – IC-01 HANOI
John-Paul Shiver
John-Paul Shiver has been contributing to Treble since 2018. His work as an experienced music journalist and pop culture commentator has appeared in The Wire, 48 Hills, Resident Advisor, SF Weekly, Bandcamp Daily, PulpLab, AFROPUNK and Drowned In Sound.