Watch the artfully disorienting video for The Knees' "Speaking in the Back Seat"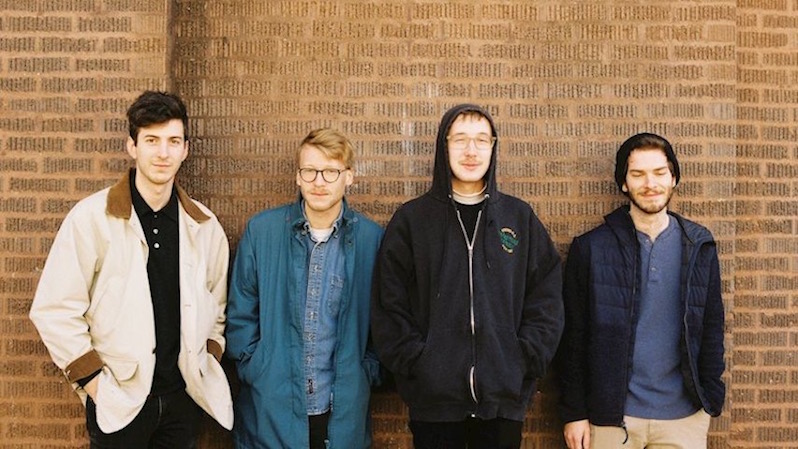 When I was a kid, I used to do this thing where I'd unfocus my eyes while watching the white line on the shoulder of the road. I'd try to look through the road, past the line. After a while, a small portion of the line would become refocused and sometimes, with enough willpower, I could "move" this portion, while the rest of my vision remained unfocused. I'd race raindrops and count headlights, sure, but I'd practice this optical trick for hours, speeding on highways, destination unknown, completely powerless, blurred and diverted.
In late August, Chicago-based quartet The Knees released their debut EP on Born Yesterday Records. Posture is a concise introduction to the band's mix of sharp art rock and melodic post punk. Today, Treble is premiering the video for the final and most accessible track on the EP, "Speaking In The Back Seat." Per the tape's press release, the song is about being "complaisant." The Knees bring a bit of warmth into post-punk's traditionally icy format with dreamy chord progressions and a Spector-esque preamble. While they maintain the genre's compositional nuance and wiry aesthetic, "Speaking In The Back Seat" is coated with a melancholic wash of reverb. David Miller's lyrics reflect a specific naive grief that reminds me of the first time things felt bad for no reason. "Open up the window/Set my mouth out to dry," he sings over arpeggiated guitars and skipping percussion, continuing, "Show me all your little scars/You keep me to myself."
Directed and edited by Sean Kiley with cinematography from Kade Drury, the video for "Speaking In The Back Seat" features overlaid shots of grayed foliage and a blindfolded singer, offering a fitting haze for an equally cloudy track.
Posture is out now on Born Yesterday Records. Check out the video for "Speaking In The Back Seat" below.