Leonard Cohen's I'm Your Man delivered an audacious comeback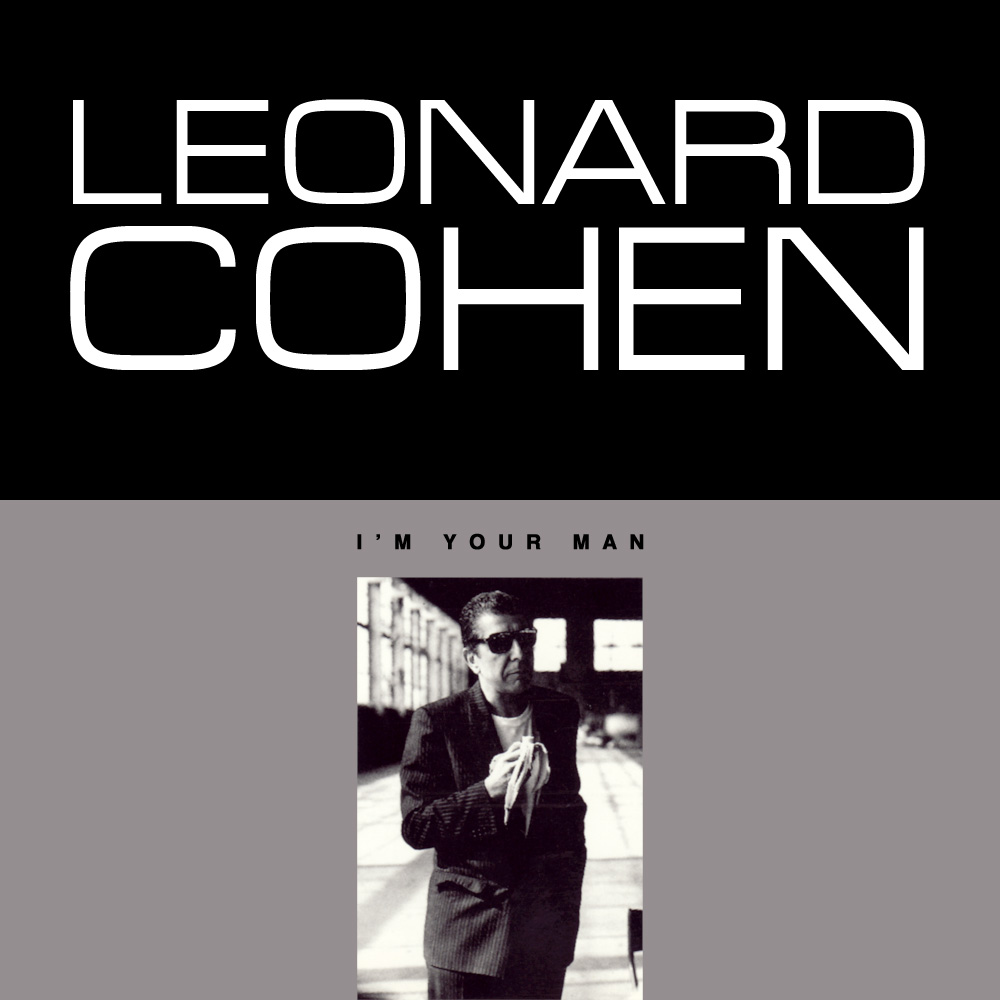 The secret to Leonard Cohen's I'm Your Man is that it has to be heard in the right place, at the right time, under exactly the right circumstances. In my lifetime, I've had three introductions to I'm Your Man, and only one of them stuck. At around 13 or 14, the sound of the album's title track drifted through a friend's house from his parents' stereo—their several-glasses-of-wine-deep mood one conducive to synth-laden sophisti-pop waltzes and croon-alike sing-alongs. I didn't exactly get it, but something compelled me, as if the surreal allure of Cohen's baritone and the Casio-noir production projected a future in which I'd be halfway into a bottle of cabernet and doing my own imitative chant. But that's far more detailed a reaction than the actual one: "This is neat," thought to myself, careful not to admit to liking anything anyone's parents liked.
My second introduction to I'm Your Man happened after I was well into my twenties, weeks deep into a binge of albums I had always meant to hear from beginning to end, but never did. And I didn't like it. Somewhere in my half-remembered haze of my teenage brain was a fond memory of a curious, romantic album. But that wasn't what I was hearing; instead, I heard a hopelessly dated relic of late '80s production, artificial MIDI sounds and needless saxophone. Once again, I didn't get it, but this time it bothered me—I wanted to like it, but the album in front of me wasn't the one I thought I was getting. I didn't understand how an album so acclaimed—so celebrated—could be so steeped in cheese.
But something changed the third time. After several beers late at night at a dive bar in San Diego, I found myself intoxicated by the dark synth groove of "First We Take Manhattan" before I even realized what it was. And once it did, everything felt upside-down. This eureka moment—this satori—happened in a half-drunk haze without warning or expectation. To understand I'm Your Man, it's almost entirely necessary to be caught off guard.
In fact, I'm Your Man—now reaching its 30th anniversary—caught everyone off guard. For a decade, Leonard Cohen had been in something of a slump. His recording session with Phil Spector for 1977's Death of a Ladies Man was fraught with tension and instability, and the album it produced ended up being widely considered his worst. And in 1984, his album Various Positions was declined for release in the U.S. by Columbia Records, his label so disinterested in its moody ballads that it was left to CBS Canada to export the record to American shops—if they wanted it. This, of course, happened 10 years before Jeff Buckley gave the overlooked album a second life by covering its deep cut, "Hallelujah," a song that now couldn't be left alone even if I were to ask politely—which I have.
It took a whole new outlook and approach to resuscitate Leonard Cohen's career, and to do so he enlisted three producers in addition to himself: Roscoe Beck, Jean-Michel Reusser and Michel Robidoux, who employed a contemporary, '80s synth-pop sound to back Cohen's darkly stunning poetry. The result is an album that sounds essentially nothing like the folk ballads of Songs of Leonard Cohen or the haunted dirges of Songs of Love and Hate. It's a surge of synthesizer buzz and hazy melancholy—a song like "First We Take Manhattan" wouldn't have even made any sense on a Leonard Cohen record in the past, let alone be mistaken for the man himself. But it's him, at 54 years old, fronting a sleek, smooth goth-funk vamp about what he once called "psychic terrorism." It's strange, unapologetically huge in production and concept, and it harbors one hell of a badass comeback statement: "You loved me as a loser, but you're worried that I might win/ You know the way to stop me, but you don't have the discipline."
As comebacks go, it's a big one. Cohen essentially goes for broke here, putting all of his chips in on an idea that could have failed spectacularly. But in spite of what feels like a step into an alternate universe—or perhaps the Black Lodge, wherein Cohen's synth-pop dirges would make perfect sense alongside the melancholy, soft tones and dark jazz of Angelo Badalamenti—I'm Your Man also contained Cohen's best songs in more than a decade, about half of which are some of the best he wrote in his entire career. "Everybody Knows" is about as damning an indictment of the Reagan Era as the '80s ever produced, clouded in a thin veneer of drum machine and oud riffs. Cohen takes on the greed-is-good mentality of the era ("Everybody knows the fight was fixed/The poor stay poor, the rich stay rich") while observing the toll of the AIDS crisis ("Everybody knows the Plague is coming/Everybody knows that it's moving fast"). Though one of its most powerful moments is a tribute to the art of songwriting itself. "Tower of Song" name-checks Hank Williams, who lives "a hundred floors above me," as he travels through a laid-back lounge-blues journey of metaphors, double-entendres and self-deprecation. It's charming, it's mesmerizing. It's as good as Cohen gets.
There's no point in pretending otherwise—I'm Your Man is, at times, unabashedly cheesy. It's almost stubbornly so. The smooth organ pop of "Ain't No Cure For Love" has the kind of late-'80s schmaltz that seems fit for department store canned playlists alongside The Human League's "Human"—or for that matter any other Jam/Lewis ballad of the era. It's also actually called "Ain't No Cure For Love," a phrase that only someone as badass as Leonard Cohen can pull off with a straight face, though he made few statements without at least a bit of a smirk. And while we're on the subject of absurdly titled, so-absurd-it's-good songs, there's no getting around the schlock and noir of "Jazz Police," a bit of acid-jazz Kafka so bizarre it's hard not to be won over by the audacity of both its production and concept. And while we're on the subject—just what does the jazz police…police?
To look at the entire album through that lens isn't just misguided, however, it's reductive. Indeed, Cohen embraces a level of lounge-singer hamminess, and he's all the more endearing as a result ("I was born like this, I had no choice/ I was born with the gift of a golden voice"). The coolness of I'm Your Man is largely in the ear of the beholder. For some it could be a casualty of its time, while for others it's a timeless statement of reinvention and shameless big-budget ambition. The album cover, depicting Cohen himself in dark shades, snacking on a banana, is essentially the perfect visual representation of what's contained within. "At the times we think we're the coolest," Cohen says in Ira Nadel's Various Positions, "what everyone else sees is a guy with his mouth full of banana."
If the album's '80s synthesizers and sophisti-pop sheen come across as a bit overdone, try it out later in the evening, maybe after a drink or two. It's a masterpiece whose coordinates can't be found with a GPS or loved easily on a first listen. When I'm Your Man is ready for you to understand it, you will. It's best to get comfortable and perhaps a little intoxicated after midnight somewhere where the lights are dim. It's only here where I'm Your Man will find you.
---
Support our Site—Subscribe to Our Patreon: Become one of our monthly patrons and help support an independent media resource while gaining access to exclusive content, shirts, playlists, mixtapes and more.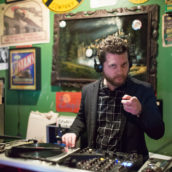 Jeff Terich
Jeff Terich is the founder and editor of Treble. He's been writing about music for 20 years and has been published at American Songwriter, Bandcamp Daily, Reverb, Spin, Stereogum, uDiscoverMusic, VinylMePlease and some others that he's forgetting right now. He's still not tired of it.