Wye Oak share new track, "Lifer"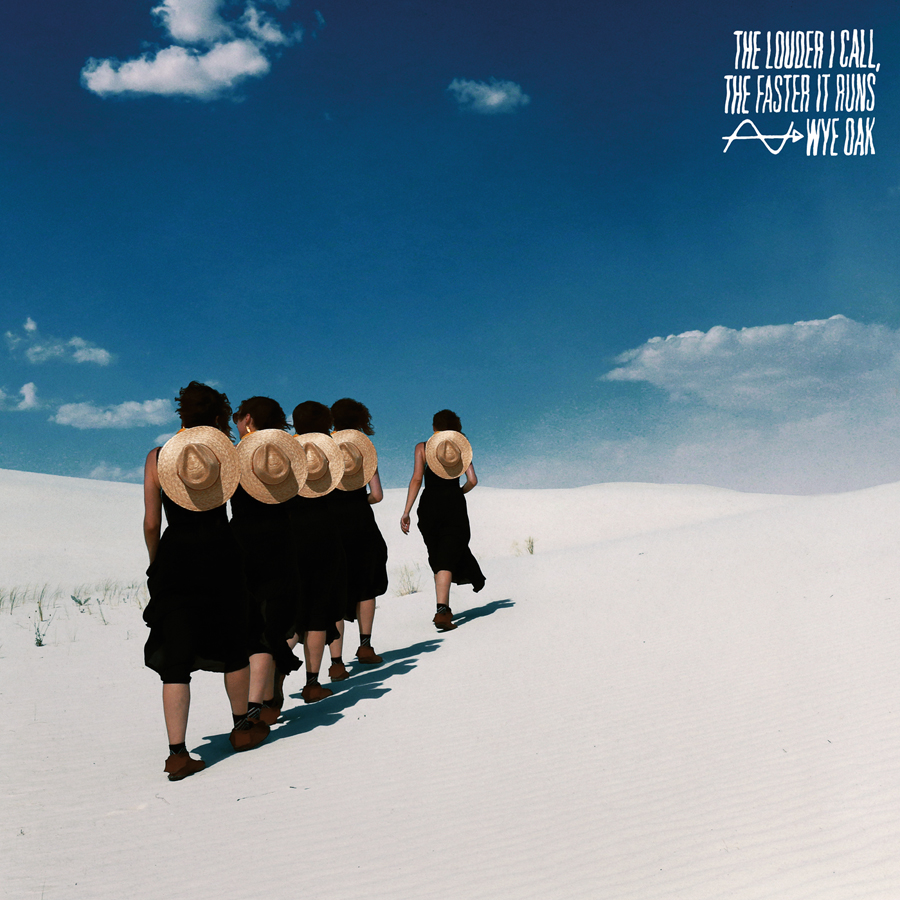 On April 6, Wye Oak will release their new album, The Louder I Call, The Faster It Runs, via Merge. The band has already released some music ahead of the album's release, including the title track. Today, they've released another new track, "Lifer," which was accompanied by a statement from frontwoman Jenn Wasner.
"Addiction, depression, and mental illness run in my family," she says. "I'm an anxious person, but my particular psychological weight is manageable, bearable—certainly not all-consuming or life-threatening. That's genetic luck.I dropped out of college to play music when I was 20, and somehow the very first thing I made (with the person who is still my main collaborator and creative partner) got heard and released by the record label we're still working with, over ten years later. That's luck, too.
"To be a creative, sensitive person is to be aware of the world around you—in an immediate sense, and in a global sense," she continues. "Injustice is everywhere. Suffering is the norm for the vast majority of people on the planet. Throughout my life, this reality reflected itself to me from great distances, in the lives of strangers, and in the experiences of the people closest to me. And yet, while I watched those around me suffer, some invisible force seemed to have settled around me, protecting me from the same fate and dropping gifts of good fortune unceremoniously into my lap. I was always the lucky one. And along the way, my brain took a feeling that should have manifested as something like extreme gratitude and turned it into overwhelming, soul-twisting guilt."
Read the full thing here, and listen to "Lifer" below.
The Louder I Call, The Faster It Runs follows 2016′s Tween.
Wye Oak's Civilian is on our list of 10 Essential Baltimore Albums.