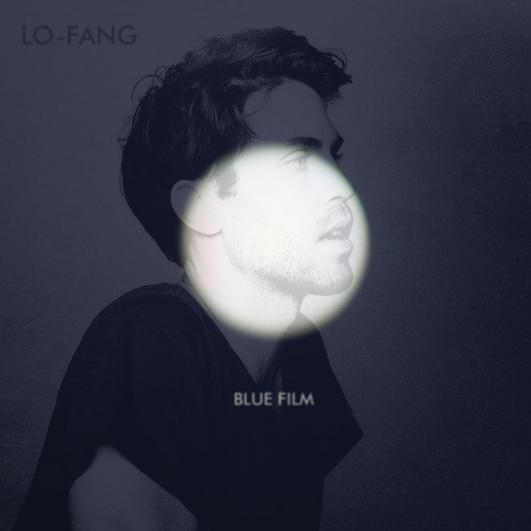 Buy at iTunes | Buy at Insound (vinyl)
Blue Film is the kind of freshman album that excites the nerves with the thrill of discovery, like The xx's first album or Pure Heroine, the debut album by New Zealand success story Lorde — with whom Lo-Fang is currently on tour. But Blue Film is a thing apart—and while comparisons are inevitable, the album rides its own heights, suspended deliciously over staccato strings and choppy keys that conjure images of exotic locales. Lo-Fang crafted the heart of Blue Film across several years, traveling in the United States and abroad, with a National Geographic photographer and friend, to places like Cambodia and Iceland, where musical influences surfaced, however subtly, in tracks like "#88" and "Confusing Happiness."
Despite making an important connection in Lorde, Lo-Fang is the farthest thing from a name-dropping, talentless Gladstone Gander, riding the coattails of others toward success. He's classically trained as a violinist, for starters. This string-centered specialty is evident on all of Blue Film's tracks. Though their iridescence comes from the supporting electronica loops and themes, their effervescence explodes from those hints of his classical training. Staccato strings rise from empty spaces that turn the tracks into something complex and folded over, like a kind of theoretical physics model. Strings are employed traditionally as well as experimentally—dark, bass notes abound on the title track while plucked strings with a Far East motif complement the verses, lending a rich palette from which Lo-Fang pulls his colors.
His falsetto will undoubtedly call to mind James Blake, but the real soul of his music isn't his voice—it's that thing in ballet called a pas de deux, a dance between two, where one partner's strength accentuates the beauty and grace of the other. It looks easy and effortless when done right and that's exactly how Lo-Fang does it. He's comfortable lifting his voice into falsetto and then dropping back into a lush, velvet whisper that almost disappears into drum loops and modded, video-game sounding keys. But it's while in falsetto that Lo-Fang's vocal orchestrations soar on the composition of string arrangements, almost mirroring each other in their careful ballet. They say the violin is the instrument that sounds the most like a human voice, and Lo-Fang shows just how true that is. It's subliminal. The architecture and planning are felt rather than identified immediately, probably due to his masterful control of both mediums.
"When We're Fire," "#88," and "Look Away," are some of the strongest tracks with memorable melodies and singable lyrics. But perhaps most surprising is the appearance of a cover of "You're the One That I Want." While it's kind of a popular method of late to take an upbeat song and slow it down beyond recognition just to give it a new interpretation — well, that's exactly what Lo-Fang does. And it works. Because now there's something gruesome about a formerly cheerful show-tune that lends the song a kind of chilling, stalkerly, "Every Breath You Take" tone that might appear on a Law and Order: SVU episode. For a minute, it's clear that the singer might be a bit unbalanced and Olivia Newton-John should run rather than do a spin in her poodle skirt looking cute for John Travolta. No, baby, run. Run! Run like hell!
Blue Film sticks a pin in an interesting point for music in 2014. With Lo-Fang touring with one of the best-selling artists of the past year, he's on an interesting cusp, and it'll be worth watching his next moves. The inevitable question arises: will his next album be as impressive? Let's hope so because this one is pretty damn good.
Similar Albums:


The xx – xx


Indians – Somewhere Else


Kwes. – ilp