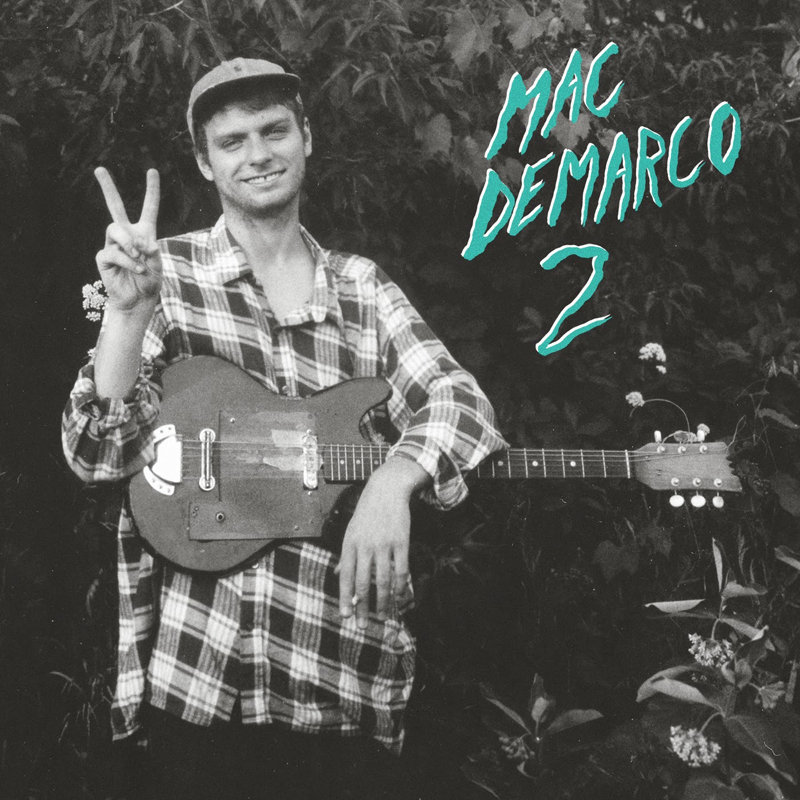 Mac Demarco's second release under his own name—and second record of 2012—is laid-back and homespun, attuned to the small pleasures of everyday existence and the warm embrace of loose and economically realized pop songs. Sometimes it reminds me of early Big Star, but with a completely different tone, the riffs removed and the vocals keyed down, the lyrics laconically delivered without the slightest sense of urgency. It's a record that sketches out a slack sort of well-being, one where family and love appear temperately; they may well be the important things in life, but when things go wrong in those departments there's still no cause for losing it. The days drift along and even when trouble comes calling they remain pierced with moments of slow wonder.
Demarco's first release, Rock and Roll Nightclub, seems to be less personal than 2, not that he is a confessional songwriter of any sort. There is no confessing, just a firm grip on how to mine material from passing moments that aren't generally regarded as the stuff of universal revelation, the kind of stuff hits are made of. On that earlier record the songs were slowed down after being recorded, even Demarco's vocal takes, rendering his voice a deep croon strangely reminiscent of Elvis on too much codeine, especially on the album's title track and "Baby's Wearing Blue Jeans." Demarco has said he was trying to write more uptempo rock n' roll tunes than normal, only to come to the conclusion that his sweet spot lies in mid-tempo groovers. Rock and Roll Nightclub is infused with a tacit sort of irony, but after hearing 2, it is easy enough to find traces of the slacker with a sense for the small things beneath the smears of decadence across the record's surface.
The two best songs on 2 are love songs, one written for a woman (real or imagined, I don't know) and one for a cigarette. "My Kind of Woman" trades in a universally recognizable variant of the condition, the kind that makes one submissive, willing to give anything to be let into the other's world. The bass pulls us slowly in circles, kindly, as there's really no place you should rather be as the guitar chimes and Mac trades in "oh sweetheart" and "oh baby," softly and seductively, reminding us that there's life in those old clichés yet. "Ode to Viceroy" runs at about the same speed, half-awake, bright guitar figures coiling upward like plumes of smoke. There is no love like a smoker's love for his brand, however bad that brand might be to those not in the midst of the same obsession. There's no sense that the song is tongue-in-cheek; it's played straight, as if this love was equal to any other sensuous love capable of inducing slight or severe madness in the one overcome by it.
2 doesn't feel in the least as if it has been fussed over. The songs are simple and they are simply rendered from a small palate of sounds that go together just right. In this environment one can think over the calm joy of slow days at home with mom and dad ("Cooking up Something Good"), express understanding at mom being upset by her son's wild antics with his band ("Freaking Out the Neighborhood"), or regard the ladies in or passing through one's life ("Annie," "Sherrill," and "Robson Girl"). It all feels effortless but that's part of the pleasure of it: no straining to get it just right or bring the big issues to bay, no outbursts, just a bright engagement with the pleasantness that all too often passes us by, every day, hidden in plain sight.
Similar Albums: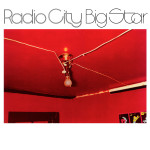 Big Star – Radio City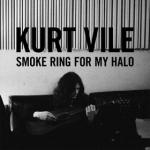 Kurt Vile – Smoke Ring for My Halo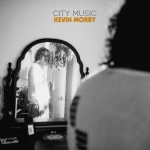 Kevin Morby – City Music