Greatest Hits: Ludwig Göransson's soundtrack to The Mandalorian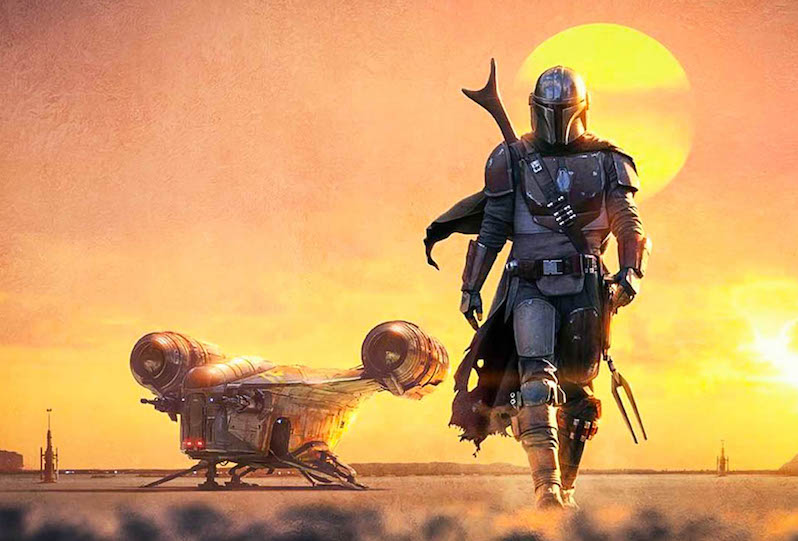 We've turned the calendar page on a tumultuous, troubling year, but we need to acknowledge one thing that unified America as 2020 came to an end. No, not that—I'm talking about the second season of The Mandalorian, the most visible original programming to date from the Disney+ streaming platform and one of the most crowd-pleasing entries in more than four decades of Star Wars worldbuilding. When people weren't talking about its canonical "aha!" moments or the strength and/or cuteness of its sympathetic questing characters, they were hailing Jon Favreau's creative strategies that brought theater-quality storytelling to the little screen.
His most underappreciated one? Engaging Ludwig Göransson for the show's symphonic score. The Swedish composer and producer is no stranger to American television, superhero universes, or mold-breaking. At the age of 36, Göransson is already three-quarters of the way to an EGOT. He won Grammy awards for producing Childish Gambino's epic 2018 track "This is America," plus a Grammy and an Oscar for his Black Panther score in 2019. And after getting into television with NBC's Community, he won an Emmy for his music for the first season of The Mandalorian. The industry gets it; we hope fans do, too.
Göransson's orchestral work for The Mandalorian does two things very well. First and most obviously, it establishes a recognizable theme for an important character or setting. John Williams has already done this multiple times for Star Wars on the big screen—the blasting brass in the opening and closing credits, the strings that thunder through "The Imperial March," even "Duel of the Fates" from Episode I: The Phantom Menace. The low piano chords that pull us into blooming horns through this show's main theme suggest Mando's slowly expanding responsibilities across star systems and TV seasons.
Second, and much more rare for orchestral music, Göransson gives listeners' ears something truly new and different to grasp. For other composers it might be an unheard-of progression of notes or keys, or a rarely-used technique for playing an instrument. In The Mandalorian it's new sound sources altogether. Throwaway notes on a bass recorder—an oversized version of the cheap flutes played in elementary school music classes—were adopted as a motif for Mando and Baby Yoda, and sounds from other wind instruments appear throughout episodes at moments of portending drama. Meanwhile, for action sequences and references to the show's evildoers, there's significant use of swift drums that recall ticking clocks as well as synth samples that rest somewhere between garbled voices and dubstep bass drops.
Frankly, there's a high electronics-to-symphonics ratio throughout this score. Vintage keyboards, processed instruments, and ambient washes played or manipulated by Göransson himself bump up against dozens of studio orchestra veterans, many of whom performed for Star Wars elsewhere under Williams. Watching Göransson's process suggests what it might have been like to watch Beck assemble "Where It's At" or some other piecemeal classic. Edgy arrangement decisions used to help tell time-worn redemption stories produce results that should fascinate even nascent fans of film music. And while Göransson's themes of danger in particular can be a little brutalist, there's certainly traditional beauty and excitement to be found throughout the set.
On streaming services such as Apple Music and Spotify, the soundtracks for the show's two seasons have quite different structures. There are separate albums for each of the first season's eight episodes, while two more albums contain selections from the first and second halves of Season 2. It's a little unwieldy, and with almost 5 hours of incidental music to wade through even the most groundbreaking stuff is bound to start sounding the same. Our "greatest hits" playlist includes one track from each of the first eight chapters and five cuts from the Season 2 compilations, all bookended by versions of the show's signature themes.
We feature important moments from across this particular galaxy: battling the Mudhorn and the Dark Troopers, reprogramming droids and riding speederbikes, taking over Imperial ships and surrendering to the Force. If you want to look on your own for more standout work from individual volumes or episodes, the later tracks from part 2 of Season 2 come from some of the show's climactic battles, while the entire set of music from chapter 4 (with our heroes hiding out on the planet Sorgan) shows surprising and sweeping range.
The bounty-hunting tales of The Mandalorian will bleed into The Book of Boba Fett at the end of 2021, and the show's newsworthiness is already ceding to WandaVision and the return of Marvel Comics' media spread on Disney+. Yet the live-action adventures of Din Djarin, Grogu, and their protagonists and pursuers comprised a comfortable, well-timed escape from the harsh realities of pandemic and sociopolitical upheaval, scored by music with few templates or equals.
---
Support our Site—Subscribe to Our Patreon: Become one of our monthly patrons and help support an independent media resource while gaining access to exclusive content, shirts, playlists, mixtapes and more.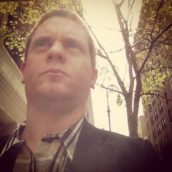 Adam Blyweiss
Adam Blyweiss is associate editor of Treble. A graphic designer and design teacher by trade, Adam has written about music since his 1990s college days and been published at MXDWN and e|i magazine. Based in Philadelphia, Adam has also DJ'd for terrestrial and streaming radio from WXPN and WKDU.