Marvin Gaye's lost album You're the Man to finally be released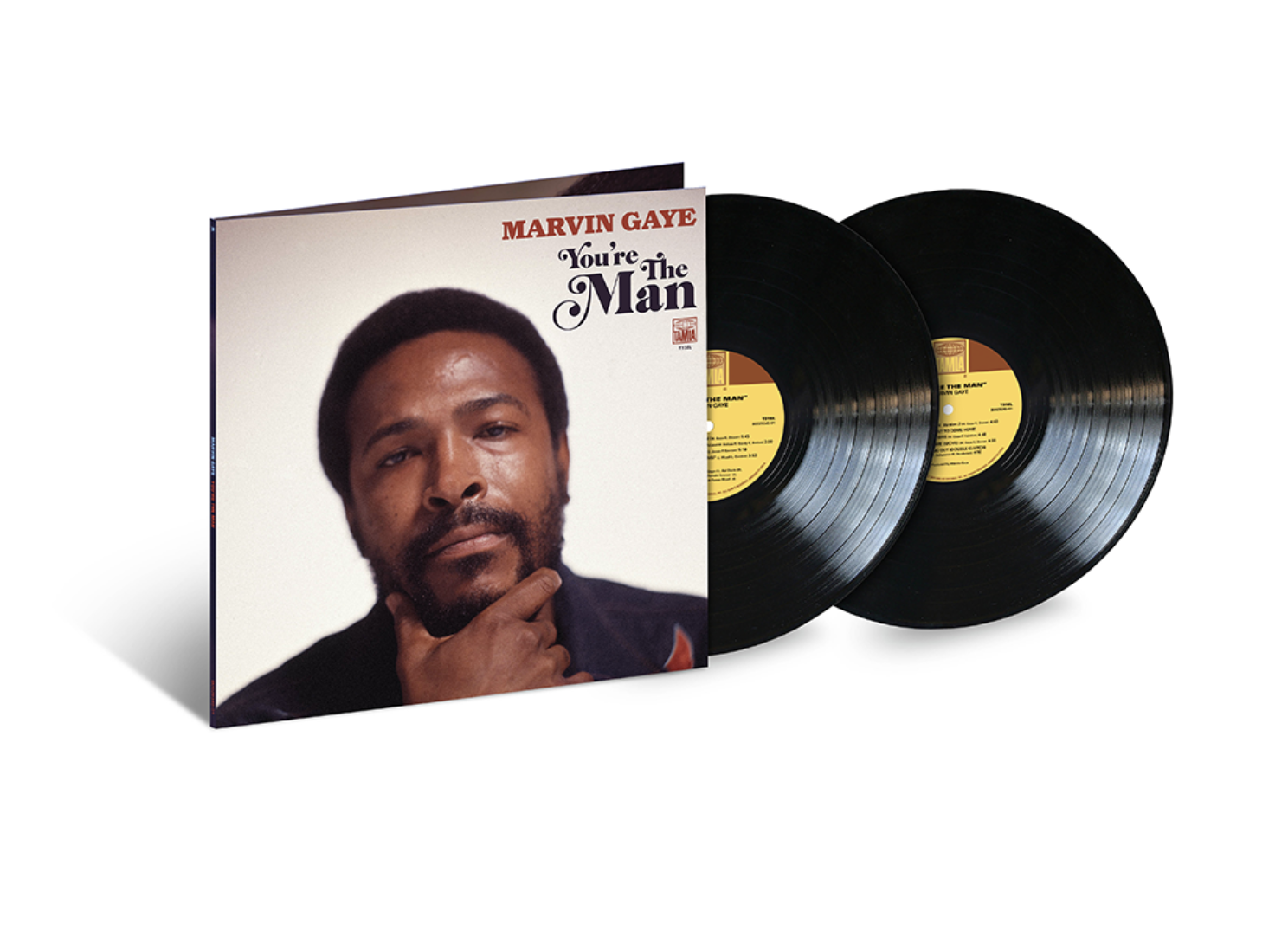 Marvin Gaye's previously unreleased album You're The Man is finally being released. The album was originally planned to be the follow-up to Gaye's 1971 masterpiece What's Going On, but ultimately ended up being scrapped. Now UMe is reissuing the album in a double-vinyl format on March 29, just a few days before what would have been Gaye's 80th birthday. The reissue features liner notes from biographer David Ritz, who writes, "Gaye's deeply personal internal conflict as a source of creative vigor and emotional burden as he experienced What's Going On's massive success and all that came with it." Take a look at the tracklist below and Salaam Remi's remix of "My Last Chance." Pre-orders are available here.
Marvin Gaye You're the Man vinyl tracklist:
Side 1
1. "You're The Man"
2. "The World Is Rated X"
3. "Piece of Clay"
4. "Where Are We Going?"
Side 2
1. "I'm Gonna Give You Respect"
2. "Try It, You'll Like It"
3. "You Are That Special One"
4. "We Can Make It Baby"
Side 3
1. "My Last Chance" (Salaam Remi mix)
2. "Symphony" (Salaam Remi mix)
3. "I'd Give My Life For You" (Salaam Remi mix)
4. "Woman of the World"
5. "Christmas In the City" (instrumental)
Side 4
1. "You're The Man" (version 2″
2. "I Want to Come Home For Christmas"
3. "I'm Going Home (Move)"
4. "Checking Out (Double Clutch)"
Marvin Gaye's "What's Going On" is featured on our list of the Top 50 Protest Songs.