Fight the power: The Top 50 protest songs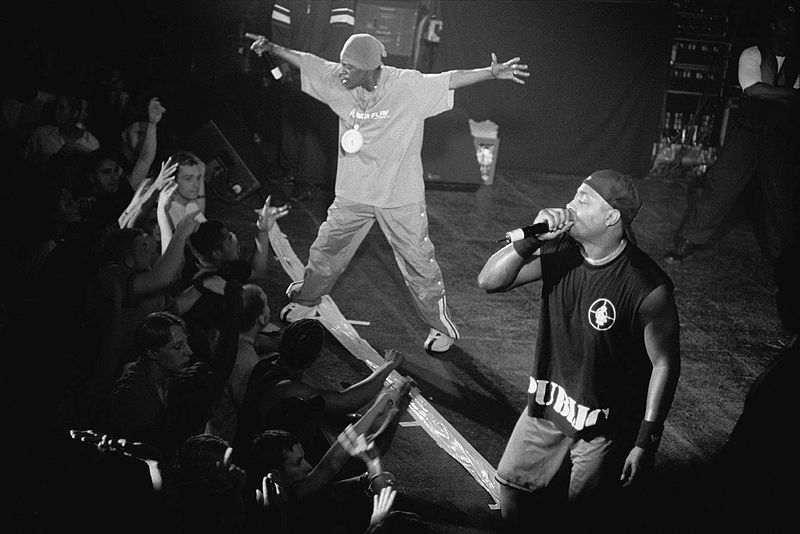 Music rallies and embodies countless emotions. When certain messages meet popular momentum at the right moments, anthems and movements can be born. From horns and chants to megaphone and microphone, sound has always heralded revolution. With American conversation focused on the start of a new presidency—and, in many corners, how to resist it—the time feels right to survey pop music as an instrument for such dissent. Our medium: a countdown of 50 of the world's greatest protest songs.
Protest songs aim to inform and inspire listeners against specific injustices or, more broadly, society's status quo. History and pop culture have each been kind to massive social upheavals between the 1960s and 1980s, so this list obviously gives a lot of weight to music made then. Yet that period merely shone light on long-standing political, military, religious, ethnic, racial, sexual and financial conflicts. Proudly, our research ended up considering a broad calendar and thematic range of musical calls to action.
Treble's sources span bohemian stages and festivals, marches and picket lines, concert halls and halls of power. These songs plead for understanding, argue for a fair shake, boil down the essence of causes to sound bites, and scream lists of demands. We dug up roots in pacifist poems and hymns reaching into the 1800s, and cultivated blooms as fresh and poisonous as Pussy Riot. Our finished countdown includes just one song per artist in order to recognize as many performers as possible. Also, while accounts of a performance at a particular event might be the stuff of legend, we deferred to definitive studio recordings and official live releases.
Please check out our attached Spotify playlist, which includes almost every song we nominated plus a few remembered as afterthoughts. And please consider doing more than just reading, listening, and enjoying. Get up, stand up, don't give up the fight.
Photo by MikaV, Creative Commons [CC BY-SA 3.0]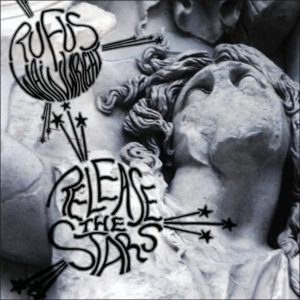 50. Rufus Wainwright – "Going to a Town"
from Release the Stars (2007; Geffen)
In 2007, it was difficult to conceive of a time when America would have a more problematic president than George W. Bush. Rufus Wainwright had decamped to Berlin to record his most personal and scathing attack on the U.S. administration at a time when the far-reaching damage of the Iraq invasion was beginning to truly come into focus. Framed as a heartbroken song from a weary loved one, it is with a truly heavy heart that Rufus sings, "You took advantage of a world that loved you well/I'm so tired of you, America." – Max Pilley
---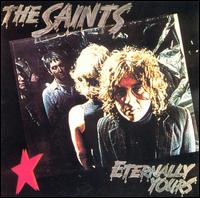 49. The Saints – "Know Your Product"
from Eternally Yours (1978; Parlophone)
Long before we were calling for another round of Orange Juliuses or recognizing obedience as an art form, The Saints were already criticizing the ceaseless commercial barrage of misinformation polluting the radio waves. "Know Your Product" is an intense, brass-fueled take on punk rock and a direct blitz on dishonest advertising. "Smooth talking/Brain washing/Never gonna give me what I need," belts Saints frontman Chris Bailey, grittily chastising the deception and greed of consumerism as a whole. – Patrick Pilch
---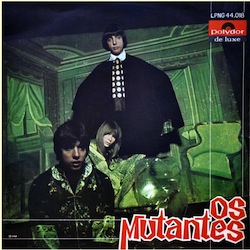 48. Os Mutantes – "Panis et Circenses"
from Os Mutantes (1968; Polydor)
The first song on tropicalia misfits Os Mutantes' debut album lent its name to a compilation of like-minded artists offering skewed psychedelic takes on the state of the country, if for no other reason than summarizing the Brazilian government's policy so succinctly. "Panis et Circensis" translates to "bread and circuses," an indictment of the military authoritarian government's aim to keep the public placated, and therefore distracted from their iron-fisted rule. Os Mutantes' form of protest is a playful one, with vibrant horns and swirling organ backing almost absurdist observations of a complacent society: "Soltei os tigres e os leões nos quintais/Mas as pessoas na sala de jantar/São occupadas em nascer e morrer." Translated: "I set free the tigers and lions in the backyards/But the dining room people are too busy being born and dying." – Jeff Terich
---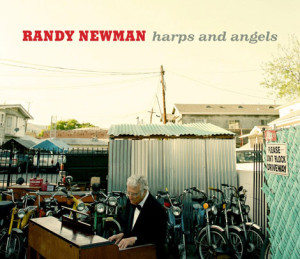 47. Randy Newman – "A Few Words in Defense of Our Country"
from Harps and Angels (2008; Nonesuch)
The first, sometimes only name in pop irony issued the text for this song in the form of a New York Times editorial in the waning days of the George W. Bush presidency. Unlike previous topical Newman songs where the words are clearly sung in character, "A Few Words" was Randy himself in mocking supplication: Hey, Bush/Cheney might have been bad, but Caligula, Hitler, and Stalin could corrupt circles around them. His ultimate evaluation that the American empire is close to its end—"messy at best"—came before the relatively optimistic Obama administration took office. Nowadays…you know, don't get me started. – Paul Pearson
---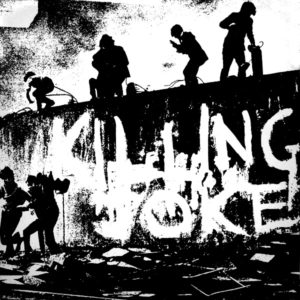 46. Killing Joke – "Wardance"
from Killing Joke (1980; Editions EG)
"Wardance," a standout post-punk anthem from Killing Joke's debut album, is—like many of their others—a protest against a general concept of control and tyranny rather than singling out one particular cause or political movement. This song marches to a unique, throbbing bounce of a groove that makes its stark message easier to swallow. Jaz Coleman walks the walk, too; his intense distrust of authority has led to him living off the grid in a way that sometimes makes him unable to be found even when it's time to go on tour. – Wil Lewellyn
---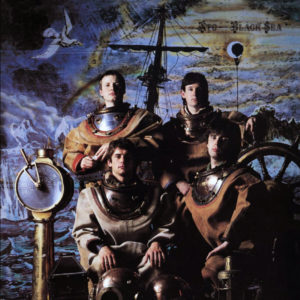 45. XTC – "Generals and Majors"
from Black Sea (1980; Virgin/RSO)
Andy Partridge delivers bandmate Colin Moulding's warfare critique in one of the more chipper songs on our countdown. It's a dead man's party, buoyed by yelps and whistling that blur the line between audience call-and-response and military cadences. Buried among the playful rollercoaster guitars and bristling beats is the chorus line "Your World War III is drawing near"—good news for the titular fighters, a dire warning for the rest of us. – Adam Blyweiss
---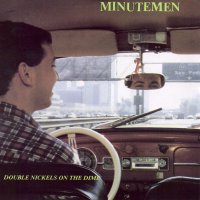 44. The Minutemen – "This Ain't No Picnic"
from Double Nickels on the Dime (1984; SST)
Driven by the sheer racism of his boss at an auto body shop, Minutemen's D. Boon poured his torment into "This Ain't No Picnic," a classic cut off 1984's sprawling Double Nickels on the Dime. The post-punk frontman was forced to keep his job under a bigot's watch because he needed the money at the time, and his self-reflective frustration is clear within the track's first four lines: "Working on the edge/Losing my self-respect/For a man who presides over me/The principles of his creed." – PPi
---
43. Autechre – "Flutter"
from Anti EP (1994; Warp)
Parliament in the United Kingdom introduced Criminal Justice and Public Order Act 1994 to legislate lifestyle, including an attempt to rein in rave culture using ludicrous definitions of particular gatherings and rhythmic music. Electronica acts of the day made musical protests; Autechre among them made the smartest, longest-lasting statement. On an EP sealed with an only-half-joking warning label, the duo's closing track was "programmed in such a way that no bars contain identical beats and can therefore be played under the proposed new law." Amazingly, "Flutter" still manages a jittery kind of bliss that feels natural in their catalog. – Adam Blyweiss
---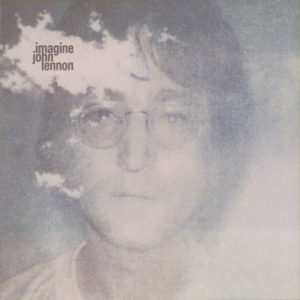 42. John Lennon – "Imagine"
from Imagine (1971; Apple)
Don't let the gentle piano and soothing vocals fool you: "Imagine" is one of the most radical songs John Lennon ever wrote. Too many dismiss the tune as either too passive or too impractical, but I hear it as a challenge. Imagine a better world, imagine all the ways we can make that better world possible, and then go make it a reality. Lennon sets the bar pretty high ("no possessions," "no countries"), but even if we can move ourselves just a little closer to the goal than we currently are, we've accomplished something. – Adam Ellsworth
---
41. Nine Inch Nails – "Head Like a Hole"
from Pretty Hate Machine (1989; TVT)
You can find possible allusions to a love-hate relationship with (or a reluctance to) being a physical submissive on "Head Like a Hole"—a curious entry on Clear Channel Radio's no-play list following the September 11th attacks—but it is "god money" who's really in control here. Reznor was young and somewhat idealistic on his debut album, only to find himself raking in his share of cash when Nine Inch Nails went on to become arena-filling rock stars in the 1990s. Here, however, his protest is against the most corrupting thing of all: money, the root of all evil, no matter the era. – Wil Lewellyn