The Menzingers announce new album, Hello Exile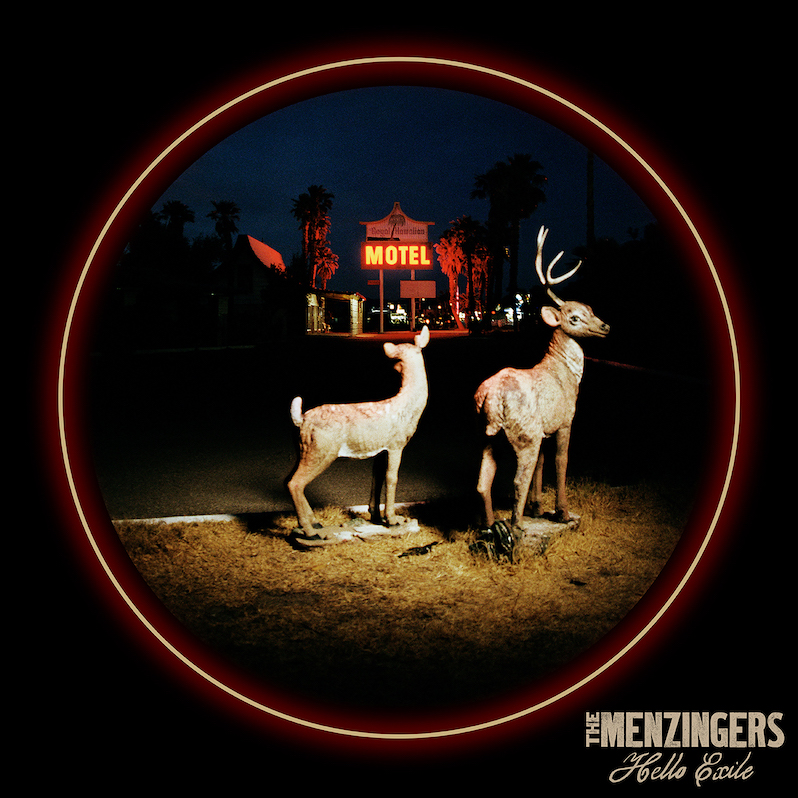 The Menzingers have announced a new album. On October 4 the Philadelphia punk band will release Hello Exile via Epitaph. The album was produced by Will Yip and features songs about "high-school hellraising, troubled relationships, aging and alcohol and political ennui," according to a press release. The first single is titled "Anna," and you can check it out below, along with the album's tracklist. That's the album's artwork above.
Hello Exile follows 2017's After the Party.
The Menzingers Hello Exile tracklist:
1. America (You're Freaking Me Out)
2. Anna
3. High School Friend
4. Last to Know
5. Strangers Forever
6. Hello Exile
7. Portland
8. Strain Your Memory
9. I Can't Stop Drinking
10. Strawberry Mansion
11. London Drugs
12. Farewell Youth
The Menzingers' "I Don't Wanna Be An Asshole Anymore" is featured on our list of 35 Essential Epitaph Records Tracks.