Epitaph Records: 35 Essential Tracks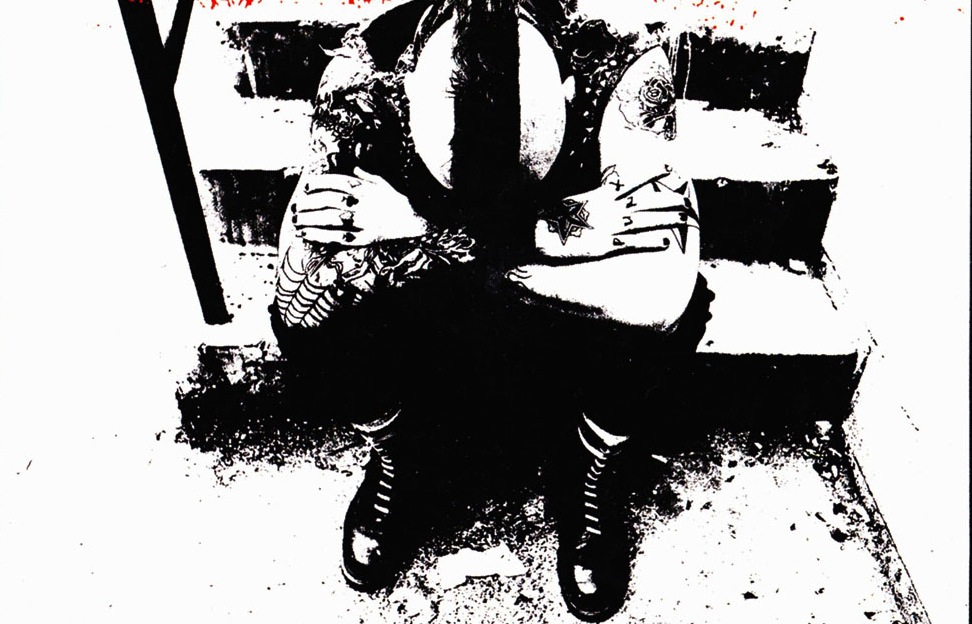 Who says you can't be punk at 35? Not Epitaph Records, that's for sure. This year, the Los Angeles record label, founded by Bad Religion guitarist Brett Gurewitz in 1980 for the purpose of selling his band's records, reaches its 35th anniversary. Technically, all it was in 1980 was a "P.O. Box and a logo," its first official release dropping just a year later in 1981. Still, the seeds of a legacy of influence were planted that year—once a D.I.Y. punk marketing tool, soon to become an empire.
For a long time, loud, fast and politically charged punk was Epitaph's M.O., though its roster was always destined to grow much larger than the Southern California scene. Gurewitz named the label after a King Crimson song, putting to rest the old stereotype about prog and punk being incompatible. And over time, punk gave way to grunge, garage rock, psychobilly, ska, hip-hop, metal, mathcore and Weezer. The label also gave rise to partnerships with sister labels such as Hellcat and Burning Heart (though we've excluded Anti-, because its roster goes so deep it likely warrants its own retrospective before too long).
Epitaph changed the shape of punk about a half dozen times over, and sometimes it didn't even sound like punk as we knew it. We just knew we liked it. So as the label hits this milestone year, we tip our hats to its impressive three-plus decades of music with 35 essential Epitaph Records tracks, with a Spotify playlist for listen-while-you-read pleasure.
---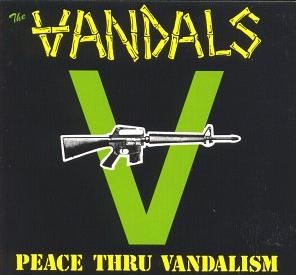 Vandals – "Urban Struggle"
from Peace Through Vandalism (1982)
We'll start with a classic. One of Epitaph's earliest releases, Peace Through Vandalism established The Vandals as California hardcore mainstays. "Urban Struggle," with its cowpunk leanings and notable ripping of the theme from The Good, The Bad and The Ugly, is a swift, somewhat goofy take on a violent rivalry between the punks and country fans in Orange County at the time. And, despite the tongue in their cheek, The Vandals manage to blend the two genres seamlessly, shredding out one hell of a punk rock hoedown. In time, Epitaph would veer more into pop punk territory and beyond, but "Urban Struggle" remains a time capsule, showing off the sound that kicked the label off. And, if we might say so ourselves, it's aged pretty damn well. – ATB
---
L7 – "I Drink"
from L7 (1988)
"Went to a bar / I met a guy, he bought me white Russians / I puked outside in the parking lot / while he tried to kiss me." That's not much of a mission statement, but it sure gets close to capturing the essence of L7. The early Epitaph staff saw something in this group of party positive, proto-grunge women. That something must have been the band's knack for catchy and off kilter hooks, often buried under distorted guitar fuzz and grossly detailed lyrics. "I Drink," from their self-titled debut album, is the most indicative of their woozy, offbeat charm. – KN
---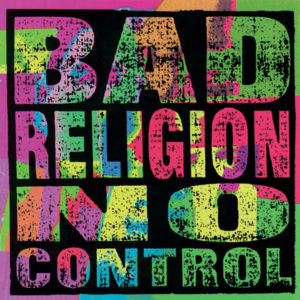 Bad Religion – "I Want to Conquer the World"
from No Control (1989)
From arguably this SoCal band's best early album, Greg Graffin and company go around the punk world in about two minutes, swiftly surveying everything they would ever rail about, past and future. The verses and the first few choruses tackle the globe's great concepts (religion, mercy, leadership, science) and how they are perverted for ill instead of good. Only at the end does Graffin insert himself as savior, and then just to goof on it by feeding the guilty to children and stereotypically saving the whales. Throughout the song we hear his dissertation-level vocabulary that's as defining as the band's riffs and harmonies. Nobody else gets pits moving and fists pumping singing about things like book-burning—ahem, "precious tomes to fuel your pulpy conflagrations"—quite like Bad Religion. – AB
---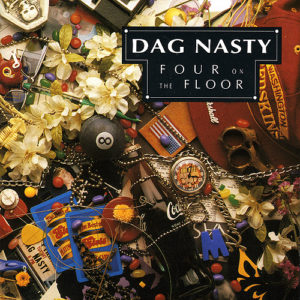 Dag Nasty – "Million Days"
from Four on the Floor (1992)
Long before "emocore" became a buzzword both loathed and loved in equal parts by sensitive punks across the states, Washington, D.C.'s Dag Nasty were making emotionally charged hardcore, heavy on melody. They were also one of the few bands to align themselves with both Dischord and Epitaph, thus covering both coasts in terms of label influence. The band had taken several years off after 1988's Field Day, and 1992's Four on the Floor—produced by Epitaph label head Brett Gurewitz—was the first of what would end up being a handful of comebacks for the band. "Million Days" was a particular highlight of the album, staying true to the band's classic sound while updating it with a bit of '90s pop-punk polish. It's sensitive on the inside, but prickly on the outside—just as the best emo often was. – JT
---
The Offspring – "Gotta Get Away"
from Smash (1994)
In the mid- to late-'90s, The Offspring found the right balance of punk attitude and goofball appeal that would eventually land them on radio charts and international tour blocks. By their third album (and first with Epitaph), they had more than mastered it. More than 20 years later, there are more than a few moments on Smash that evoke a cringe, its '90s pop-punk swagger coming on a little too heavy at times. But the cool-headed "Gotta Get Away" takes its time to steep to its powerful chorus, giving the listener a moment to settle in. It's an Offspring single that didn't rely as heavily on camp and, for that reason, it's the one that's survived the test of time the best. – ATB