Modern English announce reissues of Mesh & Lace and After the Snow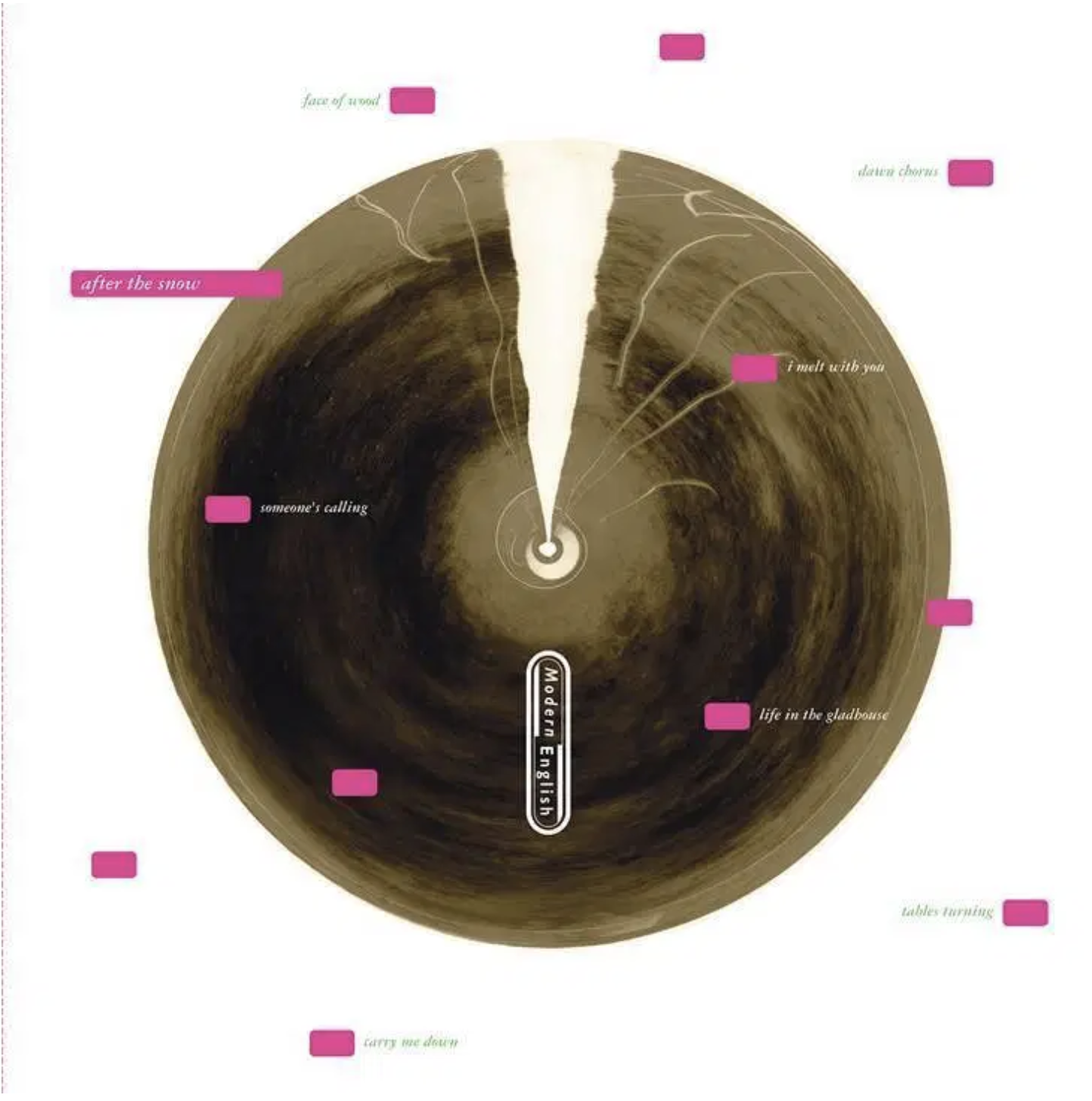 UK post-punk icons Modern English are reissuing two of their classic albums. On December 6, Blixa Sounds will reissue both 1981's Mesh & Lace and 1982's After the Snow, each with re-imagined artwork from original designer (and longtime 4AD Records sleeve designer) Vaughan Oliver. Both will be released on vinyl and CD, and the CD editions will feature previously unreleased bonus tracks. Take a look at the tracklists below.
Modern English MESH & LACE tracklist:
Gathering Dust
16 Days
Just a Thought
Move in Light
Grief
The Token Man
A Viable Commercial
Black Houses
Dance of Devotion (A Love Song)
BONUS TRACKS
Smiles and Laughter
Mesh and Lace
Tranquility
Home
Swans on Glass
Incident
Modern English AFTER THE SNOW tracklist:
Someone's Calling
Life in the Gladhouse
Face of Wood
Dawn Chorus
I Melt With You
After the Snow
Carry Me Down
Tables Turning
Someone's Calling (Remix)
Life in the Gladhouse (Remix)
I Melt With You (7" Mix)
The Prize
Life in the Gladhouse (12" Mix)
The Choicest View
Modern English's "I Melt With You" is featured on our list of 35 Essential 4AD Records tracks.