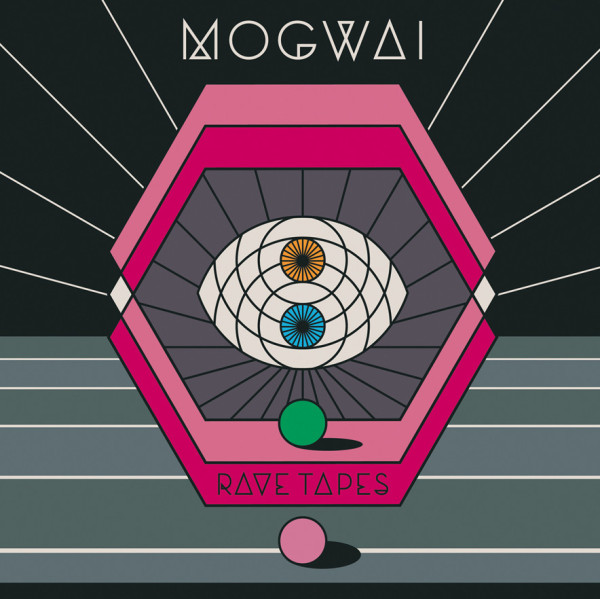 Buy at iTunes | Buy at Insound (vinyl)
In the Mogwai Beginner's Guide I wrote recently, I suggested that experimental discographies, like that of Scottish post-rock act Mogwai, are best swallowed with an open perspective toward change and adaptation over time. It makes perfect sense that artists and groups that bend and warp conventional expectations will inevitably change their own artistic approach. Unfortunately, experimentation doesn't necessitate brilliant results. With all due respect to the late and incomparable Lou Reed, Metal Machine Music is widely regarded as one of modern rock's most botched experiments. While that album was an admirably early venture into industrial noise composition, Reed's strengths weren't the right ones to carry the weight required for such a lofty project, and the result was more confusing train wreck than chaotic bliss.
Mogwai, on the other hand, have generally approached their experiments with tact and precision. Between their lengthy, moody debut, the slightly more subdued CODY, and the more concise, softer reflection that was Rock Action, even the beginning of their career was full of variation and experimentation. And, beginning with Happy Songs for Happy People — with its warped lead vocals and refusal to adhere to the quiet/loud/louder format for which the band was known — that fearless view of their musical identity became even more obvious. Mr. Beast was a more scatterbrained art-rock record; The Hawk Is Howling was a stretching, almost overwhelming set of fully-instrumental epics; and Hardcore Will Never Die, But You Will stacked up many of the band's past techniques to create gorgeous layers of sounds that were as catchy as they were innovative. And now, with their eighth album, Mogwai dive in yet another direction with their most electronically inclined work to date.
To be clear, Mogwai have been experimenting with electronics from the start. CODY and Happy Songs both made liberal use of atmospheric synthesizers, and even a few tracks on Young Team had electronic keyboards low in the mix. Hardcore Will Never Die showed the band using the synth on the front-end of songs, often side-by-side with guitar as a primary instrument. What makes Rave Tapes stand out is how electronic components serve as the foundation for the pieces on this record. Rather than elements of synth worked into guitar-based compositions, here we often find the opposite: Synth-based tracks supported by bass, drums and guitar.
Overall, the production and song structures this time around are similar to Hardcore Will Never Die, but the writing is much more minimalist, lacking the intricate layers of rhythm and sound that were so prominent on that release. Many of these tracks ("I Heard About You Last Night, "Simon Ferocious," "Hexon Bogon," "No Medicine for Regret") recall Mogwai's stripped-down soundtrack work, building up on repetitive themes and sticking to more straightforward song structures.
That's not to say Rave Tapes is without surprises. Lead single and album highlight "Remurdered" showcases a brilliantly dark layer of synths, looming about between bursts of guitar outrage. But the track eventually breaks into a bouncy wall of synthesized delight floating above a progressive swarm of drum, bass and guitar noise. "Repelish," which sounds something like the band's early work with a funkier breakbeat, features heavy sampling, almost to the point of a spoken word recording. "Mastercard" brings the guitar back as the main instrument, featuring a spunky riff that feels lifted off a Shellac album. "Deesh" is a gorgeous slow-burner with an exhilarating climax around the 4:25 mark, and "Blues Hour" is a vocal-led tune that would sound right at place next to "R U Still In 2 it?" And album closer "The Lord is Out of Control" summons the liberally distorted vocals that were so prominent on Happy Songs to sing out the record, surrounded by pulsing, swarming electronics.
Almost two decades into their career, Mogwai are no longer making music that throttles the listener upon first listen. On Rave Tapes, they've settled into a new role, one in which they create beautiful, creative compositions whose intricacies grow more impressive with repeat listens. While this newer side finds the band sounding tamer on the surface, there is still limitless beauty and intensity contained in each track.
Similar Albums:

Mogwai – Hardcore Will Never, Die But You Will


The Album Leaf – A Chorus of Storytellers


Radiohead – Amnesiac