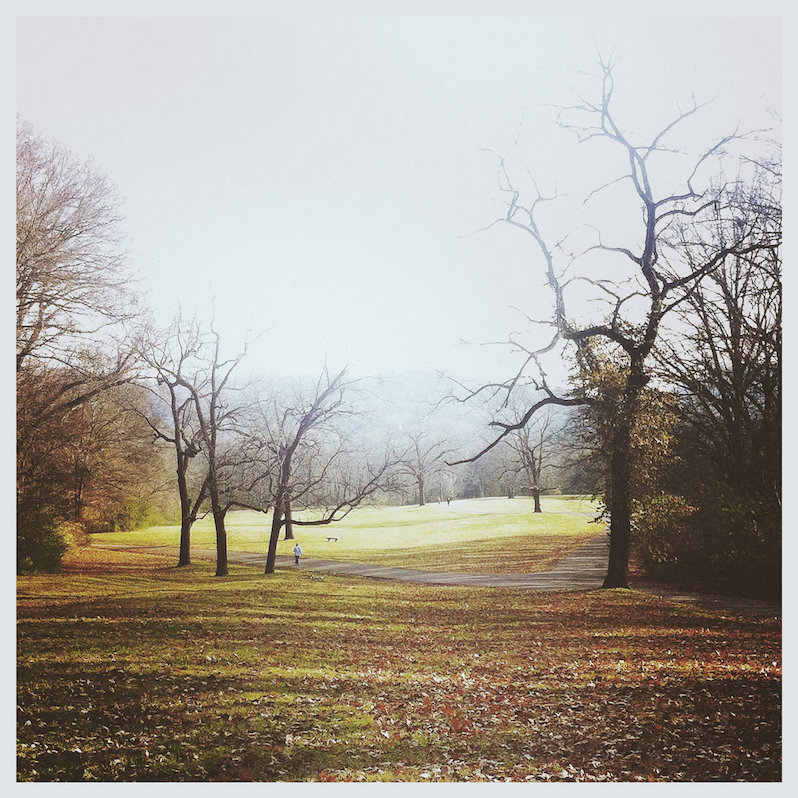 From the first track of Molly Parden's new EP Rosemary, her first set of new music in four years, it becomes clear that the Atlanta singer/songwriter aims to welcome the listener with an open embrace. On opener "Feel Alive Again," Parden finds room to blossom as she examines a reinvigorating moment of love, and sings of the release that a mutual affection can bring. As she sings "I will walk you to the water's edge / Feel alive again / And listen to the song inside the wind / And we will dance again," her instrumentation mimics the intensity of gusts of wind, giving cause to hide away from the storm she sings of earlier on.
Throughout Rosemary, Parden never shies away from the vulnerability that comes with love. Her lyrics are raw and honest, demanding an inward look at what it takes to confront love and the effects it has. On "I Know You Can," Parden sings, "And in the morning / Can I close my eyes and dream / For one more moment / You're not here beside me, no / But I hold you in my mind." It's heartbreaking in a gooey way, her words perfectly describing the pain and sorrow felt in moments of despair. Knowing you want something is hard, but admitting it out loud, among melancholic horns and subdued guitars, is even more draining.
While Parden's lyrics may read like the obvious thoughts most of us might have about love, there's a refreshing twist on them when paired with her cooing vocal harmonies and wistful guitar riffs. She doesn't box herself into a genre, instead dipping her toes in a carefree, slacker lo-fi sound akin to Men I Trust on "These Are The Times," while "Kitchen Table" brings to mind Kate Bollinger and Loving. Parden's sound is its own, her songwriting a chance to fully explore her own musicality when not touring with others. 
Outside of her solo career, Parden has toured as a member of fellow Atlanta musician Faye Webster's band. There's a striking similarity to Webster's warm, soulful style, especially on "Who Are We Kiddin'," Parden leaning into a more upbeat, R&B based sound. Similar to the misleading happiness of Webster's "Kingston," a cheery sounding tune that really aims to look back on heartache, Parden's take longs for a lost love, grappling with her sadness and contrasting it against soaring strings and kicked up drums.
Rosemary examines the personal journey that comes with love, while also offering a reminder to stay grounded and grasp onto our roots. Parden's songs point out that while love can lead to fantastic experiences, those memories still include us. Take care and nurture within.
---
Label: Tone Tree
Year: 2020
---
Similar Albums: