Courtney Marie Andrews : Old Flowers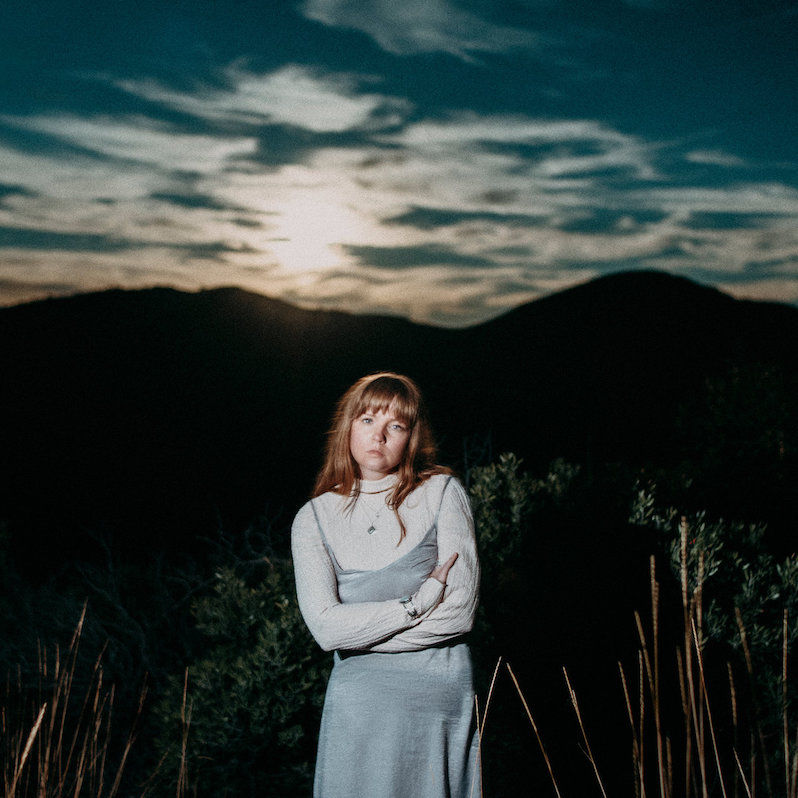 In a year like 2020, even a cliché as well worn as the breakup album feels foreign. Love and heartbreak, some of the most universal human experiences and artistic inspirations, are rendered insignificant amid such turmoil. To be consumed by the end of a relationship rather than what often feels like the end of the world seems like a luxury of times passed.
Old Flowers was written during and about the year of 2019 in Courtney Marie Andrews' life; considering the seismic changes that have occurred since then, it feels like it came from another world. But for Andrews, 2019 was a time of seismic change of a more personal kind, specifically the end of a nine-year relationship. Old Flowers pulls the listener into that world—one where heartbreak, reflection, growth, and vulnerability don't have to come second to a global pandemic—and despite the emotional weight, it's an appealing one.
Bolstering the appeal—along with Andrews' predictably stellar songwriting and soulful country-folk melodies—is Andrew Sarlo's clean, minimal production. Old Flowers was recorded with just two other musicians, providing a compelling intimacy. Andrews' classic, expressive vocals and confessional lyrics are on full display; this is her most up close and personal album yet. The album starts on a high note with "Burlap String," which sums up all of the feelings of nostalgia and regret tied to heartbreak in its simple refrain: "If I could go back now / I'd pick you wildflowers / Tie them in burlap string / Tell you what you mean to me." On "If I Told," she looks backward to the beginning of this relationship, offering a tentative confession: "What would you say, if I told you / you're my last thought at the end of each night?/ Would you believe me / or would you even reply?" Andrews' hushed vocals and rapid guitar strums brim with the nervous excitement of new love, but there's also a small glimmer of what's to come: "I hope I always see you this way."
"Old Flowers" is the album's centerpiece. Over little more than piano chords and percussion, Andrews reckons with reality and asserts her independence from her ex-lover: "I don't see you that way / not the way I did before / I'm not your object to break / you can't hold me like I'm yours." You can't water old flowers, she explains, just as much to her paramour as to herself. Later, she expresses her frustrations on highlight "It Must Be Someone Else's Fault," the album's most uptempo track. "Oh, but it must be someone else's fault / Must be someone else's heart / who tainted mine / No, I cannot be to blame / for the story of this pain," she laments on an earworm of a hook. The lingering torment of a breakup has never felt so catchy.
We watch Andrews experience a full spectrum of emotions on Old Flowers—resentment, defeat, heartbreak, regret, confusion—but none are as affecting as the acceptance and perseverance of closer "Ships in the Night." Accompanied by nothing but quiet Wurlitzer chords, Andrews writes a postcard to her ex, hoping to provide closure: "Hope you eased up on the drinking / hope you laugh, hope you care / Hope your days are even better / than the ones that we shared / And I hope that you find love / settle down somewhere new…" There's something utterly heartbreaking in Andrews' bare vocals as she selflessly wishes an ex well, despite her own malaise: "Since the last time I saw you / well I've seen better days / The person that I used to be / seems so far away." Sometimes, vulnerability is what's needed to finally begin to move on. "I'm sending you my love," she writes in the final line of her letter and album, "and nothing more."
Such a deeply confessional album feels like an outlier in an era of depersonalized misery. But timeliness isn't everything, and Andrews shows that perhaps there's something to be gained in turning inward and looking back. Her journey on Old Flowers is just as comforting in its humanity and truth as it is in its brief visit to normalcy.
---
Label: Fat Possum
Year: 2020
---
Similar Albums: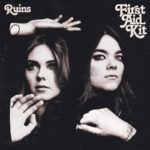 First Aid Kit – Ruins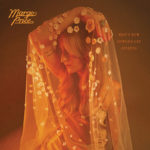 Margo Price – That's How Rumors Get Started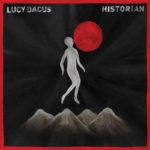 Lucy Dacus – Historian