Most of the best albums by The Mountain Goats are, figuratively speaking, short-story collections rather than novels. That might sound odd given that singer-songwriter-guitarist-pianist John Darnielle is quite good at writing actual novels: Universal Harvester is unsettling, enigmatic and brilliant; I've not read Wolf in White Van but its acclaim is resounding. In his musical pursuits, though, he is much better at songs united by a theme rather than any attempt to follow an album-length narrative. Admittedly that's a small distinction, but it's ultimately good that In League with Dragons didn't actually end up being an indie-rock opera about a mythical realm as per Darnielle's original plan. (Though that would not have been without some appeal.)
Instead, the 17th (!) studio album by The Mountain Goats—now comprising Darnielle, bassist Peter Hughes, drummer Jon Wurster (also of Superchunk) and multi-instrumentalist Matt Douglas—is one of the band's most intriguing because of its narrative variance. There are tales here of anxiety-laden rockers ("Passaic 1975," purportedly about Ozzy Osbourne), cops in mute witness to horrific murder scenes ("Cadaver Sniffing Dog"), the cocaine-crazed decline of Mets pitcher Dwight Gooden ("Doc Gooden"), an arsonist, maybe ("Going Invisible 2"), a poisoner's dilemma ("An Antidote for Strychnine") and a boozed-up mobster at a casino aiming to make a final deal before fleeing to Mexico ("Waylon Jennings Live!"). Oh, and an opossum. "Possum by Night" is in fact a piano ballad sung from an opossum's first-person perspective. It's fucking hilarious, and lines like "When the compost pile grows high/Climb to the top if I try" also arrive with convincing pathos through Darnielle's phrasing and command of melody.
There are also definitely some songs about dragons and shit; the album's title is not entirely misleading. "Clemency for the Wizard King" appears to depict the effort to free a captive wizard undertaken by his acolytes, while the title track, which Darnielle calls "dragon noir," is…well, a kinda noirish short tale as much about isolation and nihilism as it is dragons and wizards. "Younger," meanwhile, is either an account of a Dungeons and Dragons match between combatants attempting to recapture the joy of youth or a literal tale of a dark fantasy raid into enemy territory—take your pick.
What unites these disparate characters is conflicting impulses of desperation and contentedness. The drugs-and-guns deal must be made, the wizard must be freed, the crowd's faces must be rocked, Dwight Gooden must manage to throw a fucking strike and ignore his brain's screaming need for just one fucking bump when we're up to bat again please god please let me not get sick on the mound. In most cases, though, the protagonists all feel a strange comfort in the places of the world they occupy. They can remember glory, and they're not without hope entirely; it's just not as easy to come by as it once was. Internecine mental conflict is, perhaps, where Darnielle's stated influence of Sicilian leftist novelist Leonardo Sciascia comes into play the most. The labyrinths of conflict and corruption are just much more literal in Sciascia's novels, many of which focus on the complexities of combating the Mafia.
In League with Dragons may ultimately be the best fusion of storytelling and music The Mountain Goats have yet achieved. Which is not the same as saying it's the band's best album, because it isn't (that honor probably goes to The Sunset Tree or All Hail West Texas) but they've never sounded more like a cohesive musical entity than they do here. The folk-rock sound you'd expect from a latter-day Mountain Goats record is certainly here, but so is convincingly rendered classic country on "Waylon Jennings," southwestern stylings on "Gooden," and hints of jazz and chamber pop throughout courtesy of producer Owen Pallett. And then there's the bizarre, fascinating rocker "Cadaver Sniffing Dog," which could probably be the single if not, for, y'know, the title, and everything else. All told, this is a dragon ride well worth taking.
Similar Albums: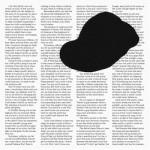 Owen Pallett – In Conflict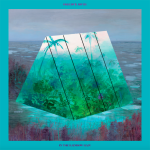 Okkervil River – In the Rainbow Rain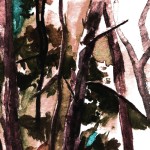 Hop Along – Bark Your Head Off, Dog