Mutual Benefit : Thunder Follows the Light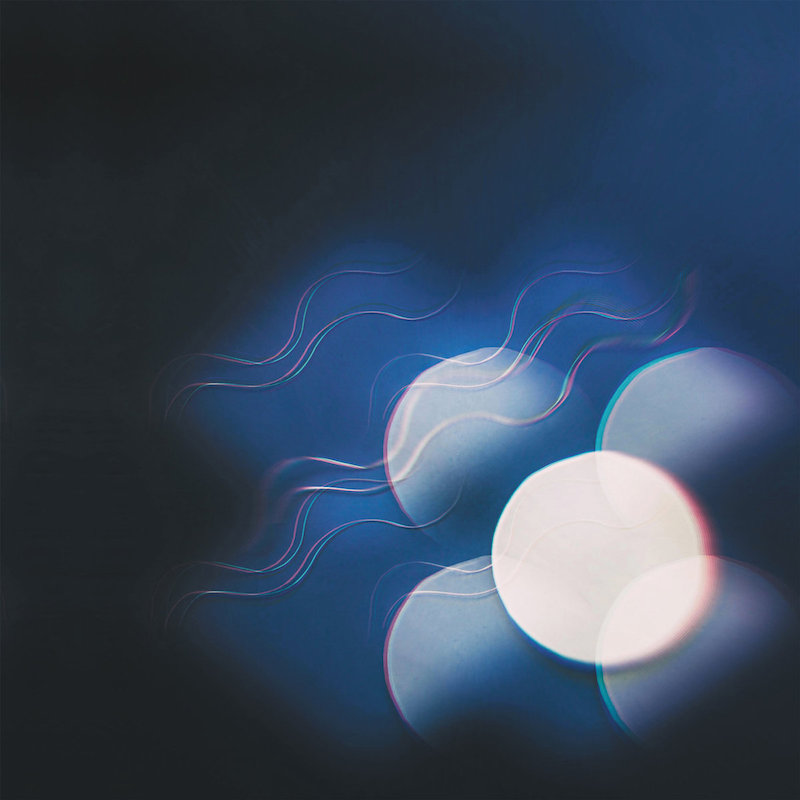 There's a certain ring to "Mutual Benefit" that can make it sound a bit like one of those "that would make a great name for a band" phrases. Two words that would be given a split second of time in the Parks & Recreation montage as Andy Dwyer goes through the colorfully monikered history of his oft-referenced musical troupe. But spend some time with Jordan Lee and his musical baby and it's clear far more thought has gone into it than simply a throwaway phrase that forms a nice-sounding name. It encompasses all that Lee is trying to achieve with the music he creates. Mutual Benefit are a collaborative outfit with Lee, while ultimately the creative force behind it, intentionally bringing together friends and acquaintances and allowing them to experiment and create together. But moreover, the band seek to create music that addresses and critiques the things that divide us—from each other, from nature, from the world—and points to an idyllic future of harmonious existence between all things. Such themes have been a staple of the eight previous Mutual Benefit albums, and Thunder Follows the Light looks to current times and sees its message as more relevant than ever.
There's nothing in particular that's immediately striking about Mutual Benefit's music. As the soft and lo-fi picked motif and gentle strings of "Written in Lightning" lead into the record, it feels a bit like something we've heard many times—perhaps too many times—before. Lee's voice is delicate and vulnerable as it breathes out telegraphed melodies amidst restrained swells. The lyrical metaphor of strength and unity through a raging storm, for all its noble intent, occasionally veers into platitudes. These are patterns that continue with little diversion and, oddly enough, is ultimately a formula that transcends itself over the course of the record. There's a catharsis in the fragility of the music, the gentle restraint that characterizes these songs and the stalwart lingering hope of the lyrics despite the darkness it describes. Further and repeated listening establishes it as a record that creates its own context, almost requiring a suspension of disbelief to truly enjoy and rewards anyone willing to do this. It's then, and only then, that one starts to hear and appreciate the subtleties that drift through the atmosphere Thunder Follows the Light develops.
It's there in the barely distinguishable growing layers of "Shedding Skin" that create a gnawing sense of urgency among the beauty and in the brass flourishes that add a lovely shade of character to the otherwise vanilla strums of "Waves, Breaking." By the time we reach the pretty piano line of "No Dominion," it's easy to buy into Lee's vision and begin to feel true weight to the metaphors of nature as symbolic of human vice and virtue that dominate his lyrics. "Peace is more than just a season, it is worth the fight," he sings on "No Dominion" before recalling "holding onto love that we've known" beneath the shadow of a mountain in, yes, "Mountain's Shadow." As the truisms around human salvation in the natural world stack up, in the context of Mutual Benefit it all begins to make sense. The idea that there really is a simple answer to the deep divisions of humankind and it reveals itself through the world around us. That maybe we look to hard for a complicated answer to what seems a complicated question, but taking the time to step back and celebrate the things that unite us is really as easy as it gets. It's an idea reflected in many ways in Thunder Follows the Light, easy to dismiss as simplistic but that reveals its depths if you take the time to truly understand it.
Similar Albums:

Sufjan Stevens – Carrie and Lowell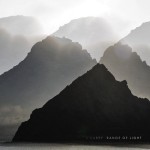 S. Carey – Range of Light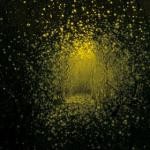 The Antlers – Burst Apart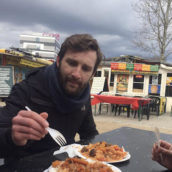 William Lewis
Hailing from Melbourne, Australia, Will has been contributing to Treble since 2018. Music and writing are the foils to his day job. Apart from Treble, he has contributed to Drowned in Sound, Glide Magazine and Indieshuffle. He also plays music and blogs when time permits.