Nick Cave announces solo streamed performance, Idiot Prayer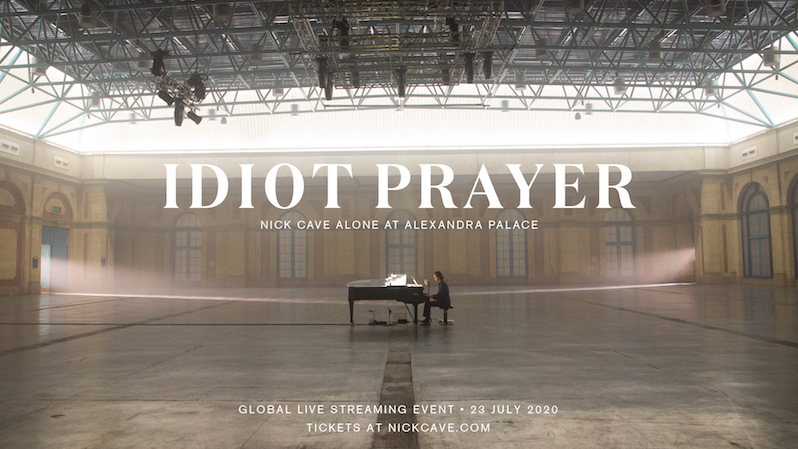 Nick Cave has announced a streaming performance, Idiot Prayer: Nick Cave Alone at Alexandra Palace. It's a solo performance from Cave alone at a piano at the London venue, and it was shot cinematographer Robbie Ryan (The Favourite, Marriage Story) in Alexandra Palace's West Hall. The show will include songs from throughout Cave's career, including some he's rarely performed, spanning from the early years of the Bad Seeds up to their most recent album Ghosteen, as well as some of his Grinderman material.
The show will be streamed on July 23 at three times globally: 8 p.m. AEST in Australia and Asia; 8 p.m. BST/9 p.m. CEST in UK and Europe; and 7 p.m. PDT/10 p.m. EDT in North and South America. Tickets are available here.
Nick Cave and the Bad Seeds' Ghosteen and Skeleton Tree are featured on our list of the Top 150 Albums of the 2010s.