Stream the new Nick Cave and the Bad Seeds album, Ghosteen, later today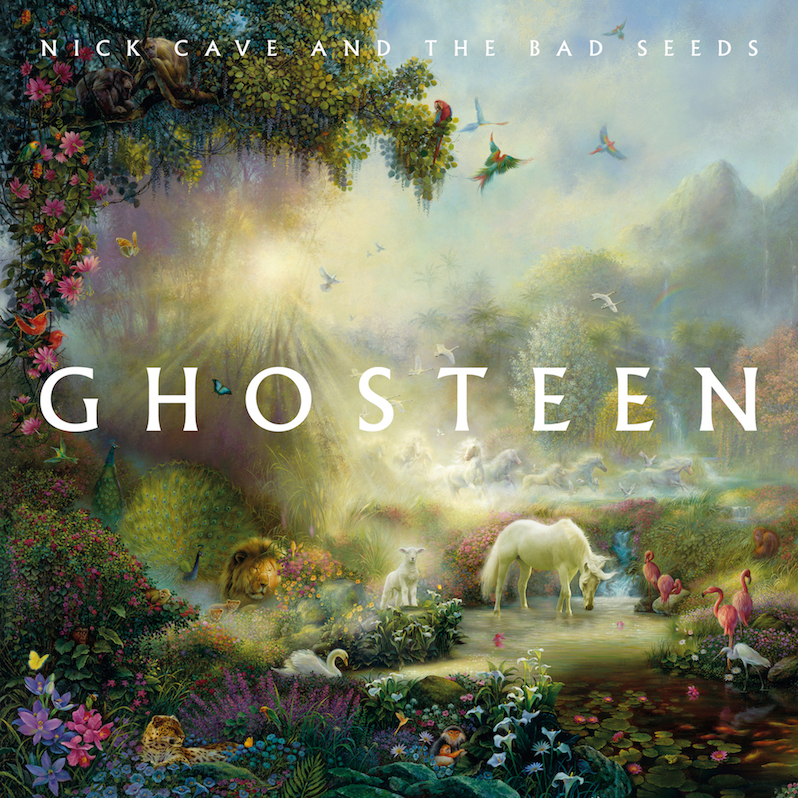 Tonight, Nick Cave and the Bad Seeds will release their new album, Ghosteen. Cave announced the album last month via his Red Hand Files website, in which he answers fan questions. The album will be released tonight at midnight, but this afternoon (evening in the UK), the album will be streaming ahead of its release. Starting at 2 p.m. Pacific/5 p.m. Eastern, the full album will premiere in its entirety via Youtube—hear it below. The album also appears to have an accompanying film, as the Youtube page credits director Tom Hingston and animation and visual effects by Yusuke Murakami, Markus Lehtonen, Aislinn Clifford, and Amanda Tooke. Set a reminder on you calendar, and hear the album below once your alarm goes off.
Ghosteen follows 2016's Skeleton Tree.
Read the first installment of our new series, Blood on the Tracks, on "Stagger Lee," which includes discussion of Nick Cave's version.