Nick Cave & The Bad Seeds announce new album, Ghosteen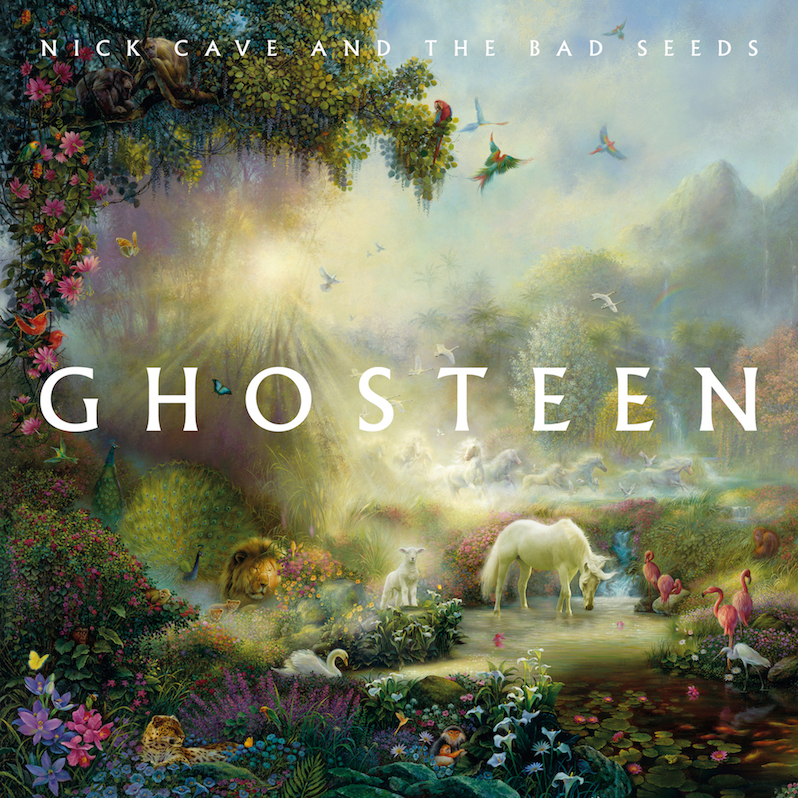 Nick Cave & the Bad Seeds have announced a new album. It's called Ghosteen, it's a double album being released next week, and the announcement was made via his website The Red Hand Files, in which Cave answers fan letters about any number of different topics ranging from his relationship with PJ Harvey to Morrissey's far-right politics to personal grief. It just so happened that this week's letter was from a fan asking when Cave would release new music, and Cave just happened to have some details to share with that fan. That's the album's artwork above, and check out the tracklist below.
Nick Cave & the Bad Seeds Ghosteen tracklist:
Part 1:
The Spinning Song
Bright Horses
Waiting For You
Night Raid
Sun Forest
Galleon Ship
Ghosteen Speaks
Leviathan
Part 2:
Ghosteen
Fireflies
Hollywood
As Cave says in the post, Part 1 is eight songs, and Part 2 is two long songs, linked by a spoken word piece. "The songs on the first album are the children. The songs on the second album are their parents. Ghosteen is a migrating spirit." It seems probable that the migrating spirit is a reference to Cave's son Arthur, who died at 15 in 2015. Nick Cave & The Bad Seeds' last album was 2016's Skeleton Tree.
Read our feature on the 25th anniversary of Nick Cave & The Bad Seeds' Let Love In.