Of Montreal : White Is Relic/Irrealis Mood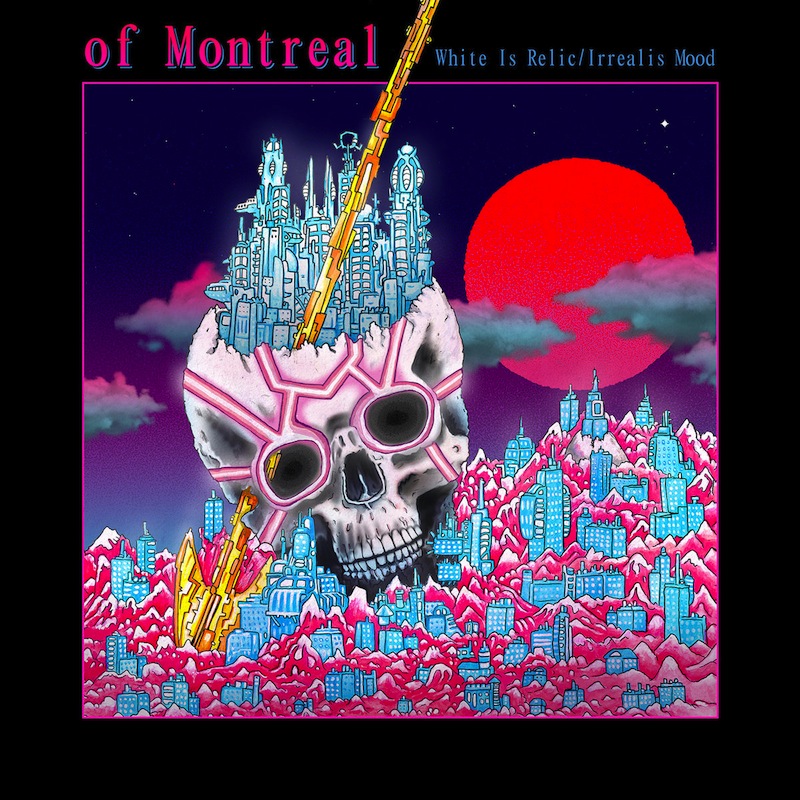 Of Montreal albums have to be approached with a certain suspension of disbelief, lest they collapse under the weight of their own self-importance. Frontman Kevin Barnes is music's reigning champion of overwrought, insular odysseys held together by sheer force of personality and a considerable ear for catchy songwriting. White Is Relic/Irrealis Mood, the 15th(!) LP from the Athens-based group, foregrounds that balancing act, moving away from simpler pop tunes toward something a little more ambitious and unruly.
White Is Relic/Irrealis Mood is about as structurally high-concept as anything the band has released since 2012's bipartite Paralytic Stalks. It's essentially a 12-song album with its tracks fused together in pairs—a structure Barnes has said is inspired by '80s club mixes of pop singles, and one that allows each song to unspool into hypnotic instrumental interludes (the best of which feature saxophonist Zac Colwell). If 2016's forgettable Innocence Reaches saw Barnes dipping his toes back into synth-pop after years focused on more traditional psych rock, White Is Relic is a full commitment.
The album's lead single, "Paranoiac Intervals/Body Dysmorphia," is the album's best and most immediate track, a preening dance track propelled by a driving funk bassline. It's also the closest the album gets to a contemporary EDM track, with a dubstep-esque build-and-drop structure that seems ready-made for a rave (or one of Of Montreal's acid-trip live performances, which is close enough). The production matches nicely with Barnes' tendency to preen; the lyrics, which inform a new lover that she "should be fucking with no one else," make the song a sort of maximalist update on Right Said Fred's "I'm Too Sexy," filtered through Barnes' very specific ego. When the track seamlessly morphs into its brooding, insecure "Body Dysmorphia" half, it's the clearest fulfillment of the album's dual-title concept, showing the connection between Barnes' insecurities and his exaggerated confidence without belaboring the point.
"Writing the Circles/Orgone Tropics" works for the opposite reason. It's a remarkably consistent track; this time, the duality is in Barnes' pitch-shifted voice, which at different points is either an octave higher or lower than his usual register. That, plus the reverb-soaked production, makes for a dreamy comedown from "Paranoiac Intervals," and finally answers the age-old question, "What if Of Montreal made chillwave?" It also continues the lyrical thread of "Body Dysmorphia," with self-loathing pushing its way into a relationship. "Maybe I love you like I love myself," Barnes sings, "not a lot."
Other tracks, though, are less successful. "Plateau Phase/No Careerism No Corruption" meanders for nearly two minutes before reaching its hook, which is when the song finally picks up momentum for two minutes before descending into a noodling synth outro. At a little over five minutes long, it's the album's shortest song, but it still feels stretched thin, as though Barnes was worried that a three-minute track would derail the album's whole concept.
That track also sees Barnes overindulging his most oblique lyrical impulses. Of course, liberal use of a thesaurus has been a key part of the band's output, adding a surreal hue to offset Barnes' nastier impulses. (Most of the songs directed toward his ex-wife, for example, would be unpleasantly petty without his flowery vocabulary's distancing effect.) But "Plateau Phase" is a track that comes dangerously close to self-parody: "Nostalgia fists disposable outcomes/ Churning desperation bliss / Hydeaus hertz of libido squawking/ No creation, no infinite regress," is a pretty masturbatory way to describe sex.
And maybe that's the point. Much of White Is Relic is self-scrutiny, with Barnes entering into a new relationship with extensive knowledge of his flaws and insecurities; he did, after all, spend the better part of this decade documenting the dissolution of his marriage in ways that were both unsparingly honest and incredibly one-sided. Records like Lousy with Sylvanbriar and Aureate Gloom certainly didn't portray him as the easiest person to live with, and White Is Relic feels like a logical extension of that. "It's hard to stop the triggering of one's self-destructive urges," he sings on opening track "Soft Music/Juno Portraits of the Jovian Sky."
By the end of the record, against the incongruously delightful instrumental of "If You Talk to Symbol/Hostility Voyeur," that idea comes full-circle, post-breakup. "When things are too nice for too long / I lose myself, I lose what's good," he sings. "Want to lash out, want to blow things up again."
Barnes' restlessness—both musically and personally—has long been the defining aspect of his band's music. Few musicians adhere as strongly to an 18-month album cycle as he does, and that can produce mixed results. The general effect is that Of Montreal records sometimes exist less as standalone efforts and more as entries in an ongoing diary. As a whole, the discography paints one of indie rock's most fascinating character portraits—but some diary entries are more worthwhile than others.
White Is Relic isn't quite one of Barnes' best records; his career peaks are still his tightest pop records, like 2007's Hissing Fauna, Are You the Destroyer? and 2013's Lousy with Sylvanbriar. But it does succeed where some Of Montreal records do not—it feels like a cohesive unit, with a narrative arc and thematic through-lines that hold the record together when some of Barnes' most eccentric impulses threaten to derail it. The dual-title concept is an cool gimmick that often works in the album's favor, but the real duality that makes this album work is, as always, Barnes' fascinating combination of self-aggrandizement and self-destruction.
Similar Albums: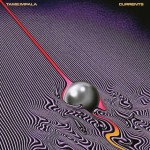 Tame Impala – Currents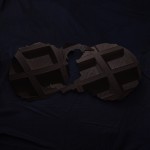 Dirty Projectors – Dirty Projectors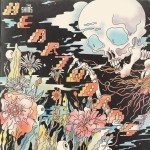 The Shins – Heartworms