Orville Peck transforms Bronski Beat's "Smalltown Boy" into affecting country pop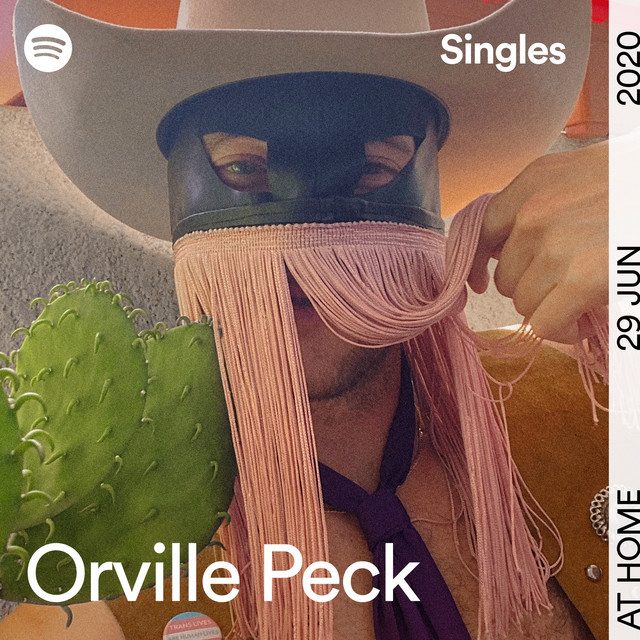 In retrospect, a pairing like this seems obvious. There is a specificity to synth-pop band Bronski Beat's original that mirrors the similar narrative specificity in country music, especially the woozy and boozy classic country stylings of Orville Peck. Add together the already elegiac lead synth melody lines in the original being swapped for that trademark country weeping pedal steel sound and spice it with Orville's rich and sonorous tenor and it's almost as though the song was always a fully-realized country and western classic in secret this whole time. Obviously we know better now, but it's important to remember that in the '80s, synth-pop had a bit of a reputation for being infantile, the music of teenagers who were only one or two steps away from bubblegum pop. "Smalltown Boy," the original, was one of only a few songs in the style prior to the late '80s to actually seem to connect the dots with older audiences that this style had some substance and legs to it, partly by being such a rich and emotive queer coming-of-age narrative. This synchrony again works in Peck's favor, himself a modern queer icon, and continues his work enriching and deepening the range of voices and expressions within country music. It would be a damn shame if this didn't wind up on his upcoming record; something this bittersweet, aching and good demands as big an audience as possible.
Out now via Spotify
Langdon Hickman
Langdon Hickman is listening to progressive rock and death metal. He currently resides in Virginia with his partner and their two pets.