P.E.'s "Top Ticket" is urgent, unnerving, abrasive and dark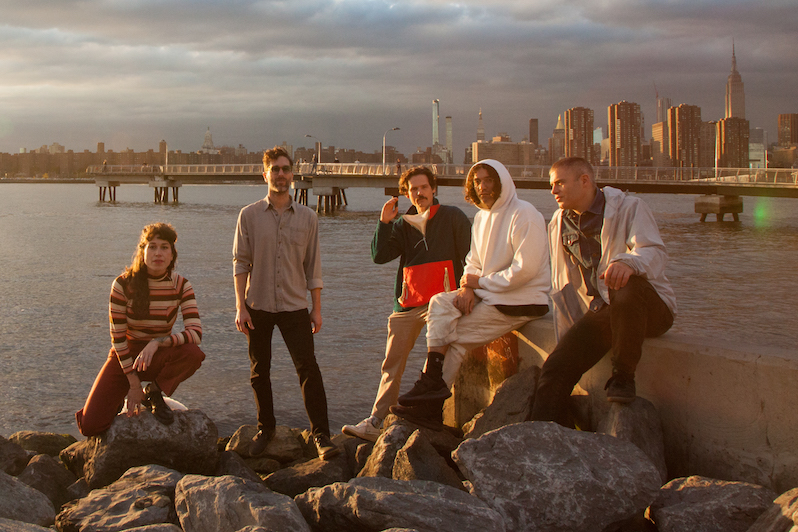 2020. Feels weird to see it in writing, huh? Well, get used to it; it's the year Person will be out, the stellar debut from NYC's P.E. The Veronica Torres-led (formerly of Pill) outfit offers a caustic synthesis of art rock, no wave and electronic music, genres that coalesce seamlessly within the band's uncompromising approach. "Top Ticket" is the first single they've shared and it's absolutely killer. In the band's press release, a blurb asserts this is "human music of the 21st century." And it certainly sounds like it. The track is a punk-informed number that leans into sputtering electronic percussion and Torres' mantric vocals, yielding a hypnotic groove that feels like an industrialized Gary Numan tune spiraling into a post 9/11 K-hole. It's nice.
P.E. was born out of experimental, improvised gigs; shows where former Pill bandmates Veronica Torres, Jonathan Campolo and Benjamin Jaffe freely collaborated with Jonathan Schenke and Bob Jones of art-rock outfit Eaters. Their chemistry has proven successful on "Top Ticket," as P.E. more or less pick up where Pill left off—then do it better, differently. It's urgent and unnerving, abrasive and dark. We're past this century's welcome mat so get a grip and quit writing 2005 on all your checks! "Top Ticket" offers a mere taste of what's in store from the latest Wharf Cat signees, so be sure to keep an ear out.
From Person, out March 6 via Wharf Cat.