Album of the Week: Portrayal of Guilt – Let Pain Be Your Guide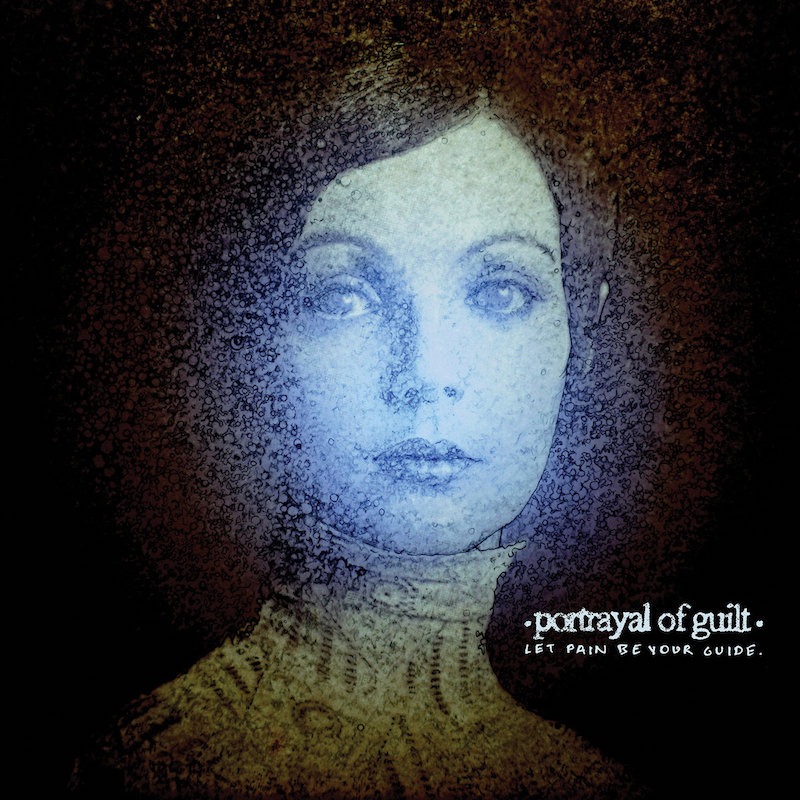 Fifteen to 20 years ago, Portrayal of Guilt would have been called "screamo." They still are, essentially, but it's not a style that's paid much in the way of lip service these days. In the late '90s and early '00s, however, it was briefly a force of nature, a turbulent burst of intricate shrieks born of D.I.Y. local movements and questionable haircuts. The members of Austin's Portrayal of Guilt weren't part of that; they likely weren't even old enough to be going to see live bands when Swing Kids and Orchid were in their prime. But since that time, screamo's tentacles have reached into various other realms, most notably becoming infused with black metal through bands such as California's Deafheaven and Bosse-de-Nage. That's as much a part of Portrayal of Guilt's DNA as the progressive violence of Gospel or City of Caterpillar.
Let Pain Be Your Guide, Portrayal of Guilt's debut album released through the curatorially unstoppable Gilead Media label, blurs the lines of hardcore and metal, even more so than has been the case in an increasingly genre-ambiguous age. In 23 minutes, the Texas band unleash an astonishing amount of breadth within a breathtakingly aggressive aesthetic. They're an impenetrable force, the sound of pure rage made melodic, each track a furious storm of screeching vocals, ribcage-cracking rhythms and guitars sharpened like shivs. It's a feat of endurance, but the sound within the storm is incredible.
Opening track "Daymare" presents Portrayal of Guilt as a fully-formed, versatile and ambitious band, its four minutes and 41 seconds the longest and most epic of any track on this album. By most other band's standards, particularly in heavy music, that's nothing, and yet the band packs in enough ideas for a substantial EP into this one track. It's at once post-rock dirge, sludge metal wrecking session and hardcore blitzkrieg, a dark and harrowing sequence of music that lays everything out on the table for the listener. If you're ready and willing to endure another 19 minutes of this, proceed, but don't say they didn't warn you.
Then again, for those who heard not just intensity but innovation, melody, songwriting prowess and versatility, those four minutes and 41 seconds are merely the promise of the breadth of heavy music that Let Pain Be Your Guide has to offer. Going forward, they deliver each aural assault in much more concise increments, the two-minute balance of explosive metal menace and spacious instrumentation in "Among Friends" a relatively expansive example as compared to the blast-beat noir of "Life Holds Nothing" or the Converge-style mosh-pit piledriver of "A Burden." But as thrilling as it is to hear a band this relentless deliver without holding anything back, they're even stronger when offering more varied shades and textures, giving their hardcore a sense of nuance or eerie foreboding, as on the ominous "Death is Gentle" or the climactic post-hardcore punch of "Your War."
To hear a track like "Until We're Dust," it seems sort of silly to call Portrayal of Guilt something as reductive as "screamo." The root of "screamo" is, after all, "emo," and the only overt feeling in the album's closing track is one of total annihilation. It's appealing, even addictive, but Portrayal of Guilt are as much about catharsis as they are about creating something that overwhelms and overloads the senses. There's no time to waste when you're playing this hard, this loud and this fast, and as such it's a highly potent set of songs that are never diluted or given the opportunity to wear out their welcome. Let Pain Be Your Guide will certainly make you feel something, even if it's most likely going to bleed.
Similar Albums:

Envy – Atheist's Cornea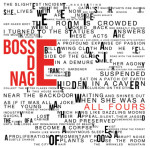 Bosse-de-Nage – All Fours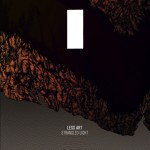 Less Art – Strangled Light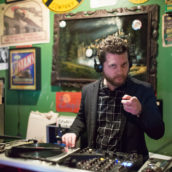 Jeff Terich
Jeff Terich is the founder and editor of Treble. He's been writing about music for 20 years and has been published at American Songwriter, Bandcamp Daily, Reverb, Spin, Stereogum, uDiscoverMusic, VinylMePlease and some others that he's forgetting right now. He's still not tired of it.