Power pop and making sense of our youth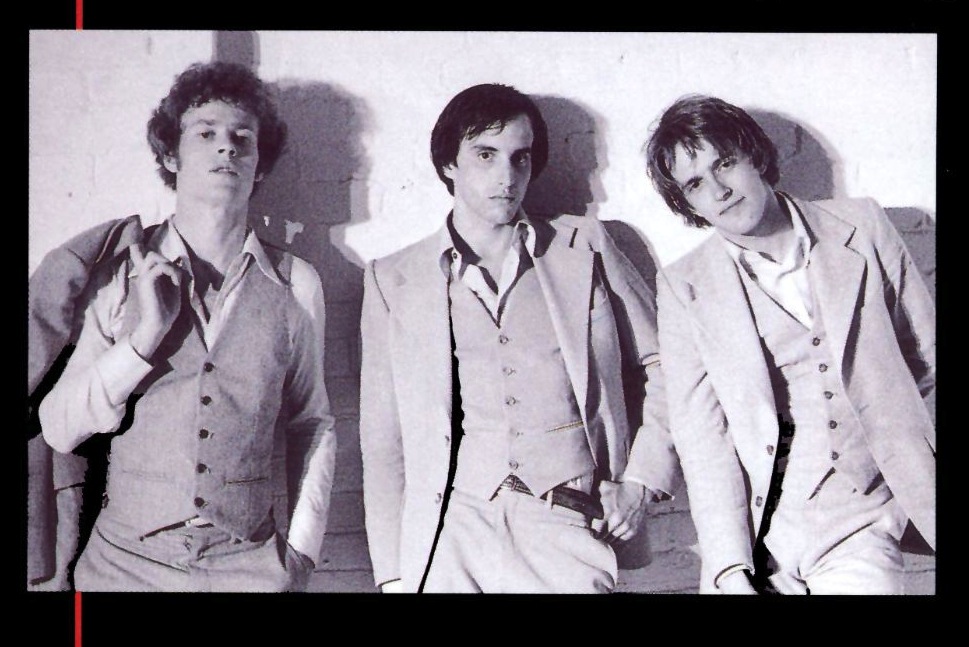 For short time, I was a teenager called "Power Pop Steve." I never had a neighborhood nickname as a little kid, so I took to it. The clerks at my hometown record shop in Mystic, Connecticut started calling me that after I'd be in the place several times a week asking incessantly about jangle pop songs I heard on the local college station.
The guys there, who were always terribly nice to me and still are, could tell I was looking for cuts on out-of-print albums or on hard-to-find compilations. I didn't have the cash for special orders or for imported records. In January 1993, Rhino Records made it easier for me. The label released its D.I.Y. compilations, which chronicled American and British guitar pop and punk rock from the mid-1970s to the early 1980s. While I bought nearly of the all nine releases  in the course of next decade, I picked up Come Out And Play: American Power Pop 1975-1979 first, and it remains my favorite of the series.
Taking its title from a cavity-inducing Paley Brothers piece of bubblegum pop, the 19-song album is bookended by two cult classics: The Flamin' Groovies' eternal "Shake Some Action," a jangle-stomper busting out at full speed, and Chris Bell's yearning lament "I Am The Cosmos" ends the collection. Cheap Trick, the only band represented here that went on do any serious business, contribute "Southern Girls," a horn-pone ode to SEC country that makes you wonder kind of winter they were having in Rockford, Illinois in 1976.
Some of the songs here went onto have second lives. The Nerves' "Hanging on Telephone," featuring future Plimsouls leader Peter Case on bass, gained greater popularity owing to a Blondie cover. The rest were obscurities when they were released in the '70s, remained so in 1993, and still are. Like a lot of power pop then and how, the bands were populated by three or more white dudes aping tactics from front guard British invasion bands like The Beatles and the Kinks. The songs, for the most part, were melodic and sugar-rush fast with lyrics about love and sexual frustration. Some, like the rave-up "All Kindsa Girls," by Boston band Real Kids lost some of their sing-along quality in the present day. I can't bring myself today to join in on the line "It makes me glad I'm man!" To be honest, I never could in '93.
Still, I loved Come Out and Play and played it all the time from that winter well into my college year. It became the apogee of "my music." There is a consensus that the music you listen to up until your mid-twenties becomes "your music." It's pegged to a time when you were young and, as my author friend David J. Morris once wrote, "Your youth happens and you spend the rest of your life trying to make sense of it." For me, that started when I started spending every spare moment reading rock 'n' roll encyclopedias and ended when I noticed myself glancing at people's ring fingers at parties and bars.
My favorite song on Come Out And Play is "My Mind" by The Scruffs. It's a bratty two-minute jangler about the singer's freedom is being sapped away by one of these women who hail from Rockmusicland. They're always trouble, them. And at the time I loved that line, "Because everyone that loved me tried to own me/ Girl, can't force me into anything/ It's my mind." It's absurd that line resonated so much then. At the time I became obsessed with song I had no girl. And this "no girl" wasn't forcing me to do anything.
It's really the "my" part of "My Mind" that I liked, the "me-ness" of it. During the period of time I set aside each week to completely overthink the past 25 years, I wonder sometimes if I liked projecting these secret bands outwardly from myself more than I liked the music. That's some pressure to put on these songs, that they needed to do all that work on my behalf. Ultimately, I don't think that's true. Catchy tunes will always win out with me.
As you get older, imperceptible moments float in with the silence of dust hovering in a sunlit room. And then my friends' wedding bands gleamed on their ring fingers. Then without a conscious decision, some time in the last 15 years music settled in with me and became just music. I did not require it to perform extra tasks or jobs. I enjoy it all the same and there's no loss of excitement about a song I really like. I don't know where Power Pop Steve went or when he left. He's not lost, just gone.