Reassembling Prince's Dream Factory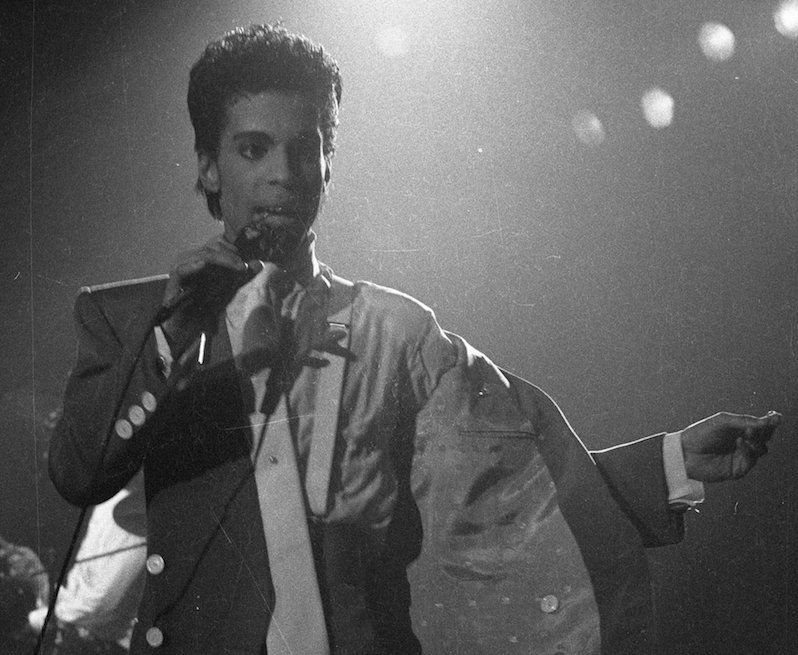 Yves Lorson / Creative Commons
Prince's Vault is vast. A virtual goldmine of shelved projects and literally hundreds if not thousands of unheard tracks (to most of us, anyway), the Vault has taken on mythic qualities over the course of Prince's career. And at the time of his death, it contained upwards of 40 unreleased albums in some form or other—some whose tracks eventually showed up elsewhere, some that became bootlegged over the years, and some that simply never earned the satisfaction of their creator.
One of those albums is Dream Factory, a project that began in 1986, first as a single-LP follow-up to that year's Parade, then expanding to a double-LP with different tracks, and then an even longer double-LP with more track adjustments. It never saw the light of day for a variety of reasons—work began on the album with his band The Revolution, which disbanded soon after it started, and eventually Prince wanted to recut the various tracks without The Revolution. Not long thereafter he abandoned the project in favor of his planned triple-album Crystal Ball, which featured many of the same songs. But because his label wouldn't agree to releasing a 3xLP studio album (something that The Clash ran into similar resistance with in 1981 with Sandinista!), that eventually got pared down to his legendary 1987 double album Sign 'O' the Times. The album that would have been might have served as a bridge between the theatrical psychedelic pop of Parade and the jazzier funk and R&B explorations of Sign 'O' the Times, and given the strength of many of the songs that never ended up being released, it felt due for a revisit.
All of which leads us back to the Vault. Many of the tracks originally slated for each of the three different proposed versions of Dream Factory have been released in some form or another. Some on SOTT, some on the 1998 Crystal Ball compilation, one on a Wendy & Lisa album, and one recorded by Mavis Staples. But with the release of the super deluxe edition reissue of Sign 'O' the Times, featuring 63 previously unreleased bonus tracks, it's finally possible to put those final few pieces in place and reassemble some version of Dream Factory, or at least the version of it that sounds best to my ears. Which is to say some hybrid of all three versions, with some substitutions and edits.
Here's what my version of Prince's Dream Factory looks like:
Side A
"Visions" (2:19)
"Visions" opens every known tracklist version of Dream Factory, and that's mostly because it's an instrumental piano opener—similar to that of Mellon Collie and the Infinite Sadness' title track. In fact I wouldn't have put it past Billy Corgan to borrow the idea, though this one's more subdued, jazzier, dreamier. The only known version of the song to be released prior to now was on a bonus CD included with Wendy & Lisa's Eroica.
"Dream Factory" (3:07)
A lot of the material on Dream Factory ended up either on Sign 'O' the Times or Crystal Ball, and there's a good reason for that. A triple-album titled Crystal Ball succeeded the planned release of Dream Factory, so naturally a lot of the unreleased tracks from that project ended up on Prince's 1998 box set of the same name. This track, the proper first song on Dream Factory (according to all three tracklists), is Prince in classic funk mode, delivering the goods with flamboyance and bombast. It's also Prince in prime trash-talking mode, rumored to be about The Family's St. Paul Peterson, but petty or not, it's a bop.
"Train" (4:22)
This track remained in the vault for years, though it did get released in one form—Mavis Staples released her version of the song in 1989, though much like the various tracks on the Originals compilation, "Train" proves how much command Prince has over the songs he composes. For a song fated to become an outtake, it's remarkably rich and full in its sound, driven by a big horn section and a steady locomotive rhythm. It feels like a natural transition from the bells and whistles of the title track into the psychedelic groove that Prince did in the '80s so well.
"The Ballad of Dorothy Parker" (with horns) (4:56)
OK, so inevitably there would be some crossover with Sign 'O' the Times, seeing as how about a third of the songs on Dream Factory ended up there. But Prince also recorded and mixed several versions of the same songs, and while that album's "The Ballad of Dorothy Parker" is a perfect song on its own, adding horns to it only gives it a smokier atmosphere.
Side B
"Strange Relationship" (alternate version) (6:42)
This stretch of songs mostly keeps intact the sequence of Sign 'O' The Times tracks on every tracklist version of Dream Factory listed on PrinceVault.com. But seeing as how this is a different album than SOTT, it also merits different versions of the songs. And much like "The Ballad of Dorothy Parker," "Strange Relationship" has a longer, funkier, more psychedelic version with bits of sitar, wah-wah and synth freakouts—much of which were Wendy & Lisa's influence on the track, which explains why Prince didn't keep them. Nevertheless, it's a jam.
"Slow Love" (4:22)
"It" (5:10)
"I Could Never Take the Place of Your Man" (3:41)
While the order of these is shuffled around a little bit, they're mostly where they're supposed to be. They're also the only versions of songs that appear on SOTT as they are (The 1982 version of "I Could Never Take the Place of Your Man" might have been an interesting bonus track on 1999, but here I just went with the single edit). As such, they round out side two nicely. I did leave out "Starfish and Coffee," however. Tonally, texturally, it didn't seem to fit in alongside what's ultimately an album of deep grooves and flashy horn sections. Which is fine, because it's already great where it is.
Side C
"Teacher, Teacher" (3:08)
Another song that Prince recorded more than once, "Teacher, Teacher" also appears on the super deluxe edition of 1999. Of course, the thing about a lot of Prince songs is that they're rock solid enough to apply to his more streamlined synth-funk early years and to his more bombastic concepts later on. Here, however, it's still a concise pop song that carries some of the upbeat psych-pop sound of Around the World in a Day, a perfect little pop song that begins the third side with a dose of bright melody.
"Crystal Ball" (7-inch mix) (3:30)
The version of "Crystal Ball" that appears on Crystal Ball is 10 minutes long—it earns some of its length, but trimmed to a three-and-a-half-minute pop single, it's a perfectly intoxicating slice of low-key psych funk that feels even longer and more substantial than it does on paper. It grows richer in layers, the strings intensify, and Prince proves just how much drama he can pack into a short pop song.
"Witness 4 the Prosecution" (4:00)
One of the deepest funk songs of the whole set. There's a couple versions of this session, either of which work great, though I'm going with Version 1. In any case, Prince at his funkiest is never a bad thing, though here I chose to make it a peak worth building up to rather than stacking it up early a la "Housequake."
Side D
"Last Heart" (3:02)
Another track that remained in the Vault until 1998's Crystal Ball, "Last Heart" feels connected to much of the other 1986 session tracks in its blend of groove-heavy pop intensity and a low-key soulful subtlety. The beauty of this era of Prince is how much texture and complexity there is in his songwriting—he still could, and very much did, write runaway pop hits. But moments like this show a jazz influence that opens up all of the harmonic nuances to be revealed with subsequent listens.
"A Place in Heaven" (2:58)
The original tracklist was supposed to feature a version of "A Place in Heaven" with lead vocals from Lisa Coleman, but seeing as how the Revolution disbanded before this project was finished, and then how Prince eventually expanded the idea to Crystal Ball and eventually released Sign 'O' the Times, it only seems right to include the version of the lullaby waltz with Prince's own vocals.
"All My Dreams" (7:28)
Much in the same way that "Visions" opens every version of Dream Factory's tracklist, "All My Dreams" is typically listed as the closer. (The earliest version lists "Sexual Suicide," as one exception.) It feels like a closer, a kind of big Broadway musical number that nods to the big band era as well as the cinematic song cycle of 1986's Parade. Yet the drum machine pulse of the song is still there to remind us that it's Prince. It also features the couplet "Africa/Captain Crunch." Do with that what you will, but it's a song that surely would close any album with a big explosion of brass and theatrics.
---
Support our Site: Become one of our monthly patrons on Patreon, and help support an independent media resource while gaining access to exclusive content, shirts, playlists, mixtapes and more.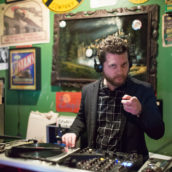 Jeff Terich
Jeff Terich is the founder and editor of Treble. He's been writing about music for 20 years and has been published at American Songwriter, Bandcamp Daily, Reverb, Spin, Stereogum, uDiscoverMusic, VinylMePlease and some others that he's forgetting right now. He's still not tired of it.