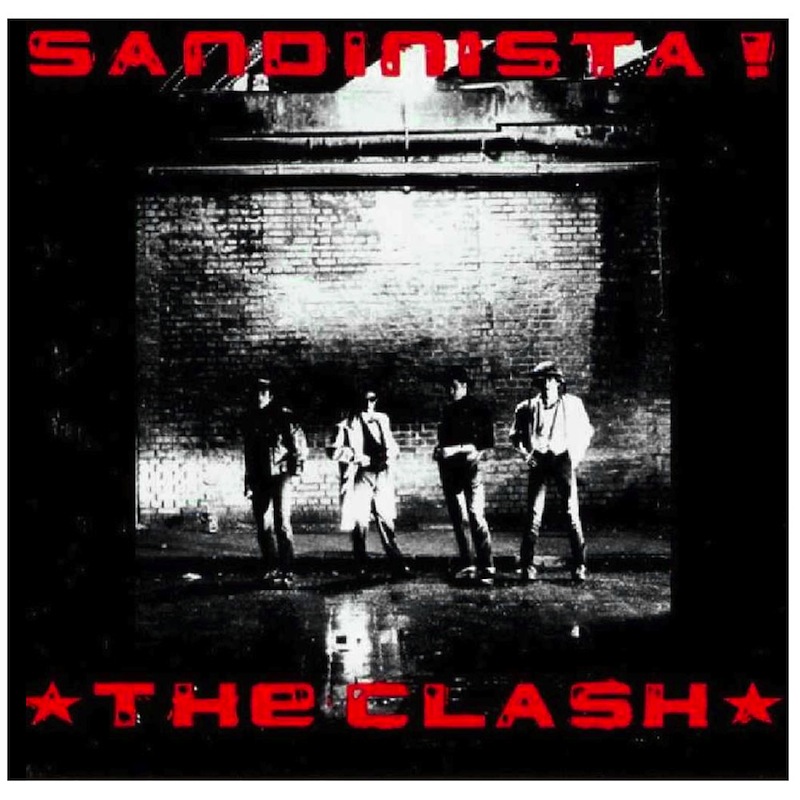 Sure, making a breakout, landmark, iconic, legendary, and universally praised album is a great thrill but the tricky part comes with following it up. Case in point would have to be The Clash's 1979 groundbreaking London Calling. It was the first time that a punk band with their sway opened the door experimentation, peeking their heads into a slew of sounds. In 1980 they walked right in with Sandinista! a triple record assortment of reggae, rockabilly, twang, pop, go-go and a whole plethora of others. The album took its name from the leftist guerrilla organization that had came to power in warring Nicaragua. While it was obvious that then British Prime Minister Margaret Thatcher was no fan of them, rumor had it that she wanted to ban the word altogether (to what degree was never known) which made The Clash choose the said title for their album. And how cool were The Clash? They made sure that the label sold it at the price of a single LP agreeing to pay the difference out of their own royalties.
With Joe Strummer and Mick Jones sitting in the producer's seat, Jamaican producer/singer/broadcaster Mikey Dread lent a hand here and there, and even when he wasn't present for the recording his influence went a great way with the band and it showed with the scruffy dub of "The Magnicifent Seven" and its sugary warm disco-meets-rock aesthetic. That vibe kept a rollin' on "Junco Partner" but a unique R&B shimmy was also included on the wobbly bass led and vibraphone infused "Hitsville U.K.", a track that touched upon the dealings with record labels and was an homage to the punk bands of the genre's rise and the bands living in the generation after.
Where there is smoke there's fire, which at this time was rampant racism. Hate groups were trying to implant the idea into disenfranchised citizens heads that minorities were the source of society's ills. The race riots were touched upon on London Calling with "The Guns of Brixton," but here it seemed as if the tune "Something About England" served as a sequel of sorts, yet more toned down lyrically.
While the '60s served as America's most turbulent period in the post World War II era, the late '70s and early '80s were for England as Thatcher's reign marked a long period of police brutality, class wars, and rising levels of unemployment brought on by prolonged deindustrialization. With Sandinista! The Clash were able to convey their messages through in a cheerier way, in tune with their warm harmonies even as the steel drum infused "Washington Bullets" lively-ups itself. Eddy Grant's "Police on My Back" was given a jittery tune-up while sounding brash and catchy, while the bubbling chimes of "Broadway" are ever so unforgettable.
Strummer once described this album as a "document," even though it received mixed reviews from critics and fans alike that saw the Clash as being overindulgent. But London Calling had given them enough cred on the American side of the pond to make sure that the albums sales were solid. Over the years though people have looked back at this record as a great moment overlooked in Clash history.
---
Label: CBS
Year: 1980
---
Similar Albums: