Remake/Remodel: Raiding the vault to build Prince's 'Purple Rain Part Two'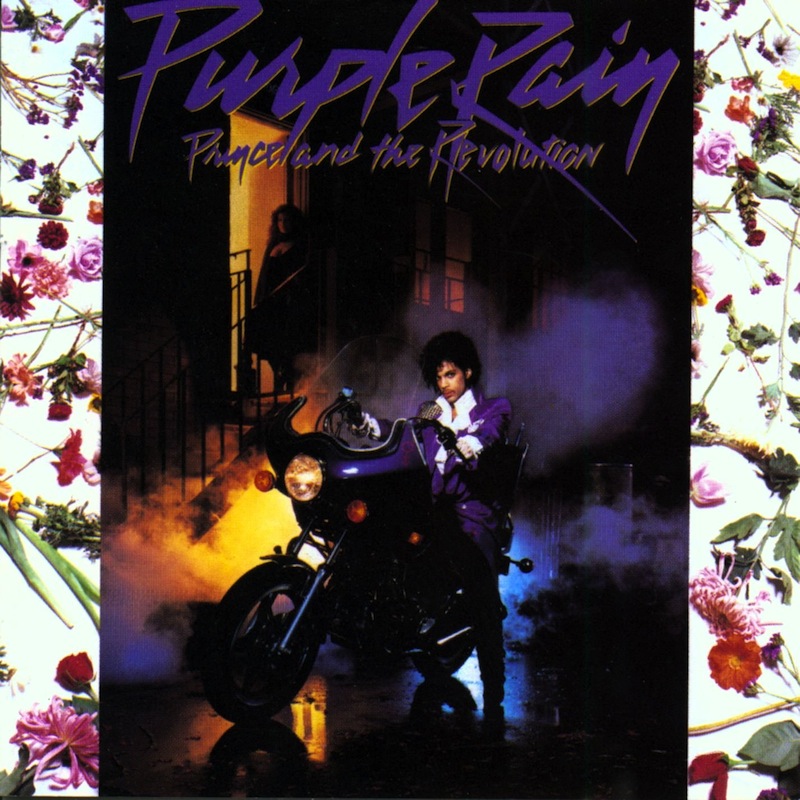 Welcome back to Remake/Remodel, the column where one of Treble's editors or contributors takes a classic—if imperfect, to our ears—album, and proposes an alternate tracklist in an effort to provide a different, albeit highly enjoyable listening experience. Today, we tackle the idea of a sequel or second disc to Prince's Purple Rain.
To clarify: We're not doing anything to Purple Rain itself. That is a perfect album. Disagree? You're wrong. It's amazing. Don't touch it. Leave it there. But I've always had the sense that there was so much more where that came from, especially considering the four b-sides released during that era are all essentially 10-out-of-10 jams. Then, with the release of an expanded Purple Rain deluxe edition last year, complete with an entire disc of unreleased tracks recorded during its sessions, there was more than enough proof of that concept.
With the release of Piano and a Microphone 1983 last month, featuring a pretty breathtaking solo jam of "17 Days," it reminded me of the wealth of material in Prince's catalog that got sidelined. Now, the outtakes alone from Purple Rain are more than enough to make a double-album out of. But I'm not doing that; like Purple Rain, I'm compiling the best of the bunch into two sides, a sequel of sorts to that album featuring b-sides and bonuses. It's a worthwhile experiment to build on an already great catalog by imagining one more great album that never happened. Let's take a look at what that looks like.
Side A
"17 Days" ("When Doves Cry" b-side)

The recent Piano and a Microphone 1983 release included "17 Days" as the leadoff track, which is kind of why we begin here, in a way. That song—in all of its various forms—has remained one of the strongest curiosities in Prince's catalog. While it arguably never would have fit comfortably on the tracklist of Purple Rain, it was certainly strong enough to include on a proper album—though that never happened. Still, it has all the groove and mystique of all great Prince openers, if not necessarily the bombast. A strong way to start an album, if not one that actually exists.
"Erotic City" ("Let's Go Crazy" b-side)
Despite being a b-side, and the most provocative pronunciation of "funk" as possible, "Erotic City" became a hit of its own, and there are still radio stations that work the song into rotation. Apparently the censors were caught on a technicality? Nonetheless, there's every reason to love "Erotic City." It's Prince and Sheila E, trading verses and using sexual tension as the most prominent instrument on this phenomenal dancefloor-worthy gem. It's surprisingly subdued for a song dripping with sex, but Prince didn't necessarily have to do that much to make a song sexy. Then again, it's not subtle. Not even a little bit.
"Wonderful Ass" (from the Vault)
This is, as one might have surmised by now, the sex side of the album. And the fairly lengthy jam session of "Wonderful Ass" makes good use of Prince's bandmates and collaborators Wendy and Lisa. Shelved in the vault for a pretty long time, only officially surfacing on a recent deluxe edition of Purple Rain that included an entire disc's worth of unreleased tracks (many of which showed up on various bootlegs over the years—and yeah, there are a lot of Prince bootlegs). The interesting thing about "Wonderful Ass"—in addition to how deep its grooves are (almost more in line with the synth-funk highlights of 1999 from two years prior) is how little the song's title has to do with anything. The verses are as much about the narrator's own personal hangups and insecurities as it is with the rounded object of his admiration. I suppose a wonderful ass can distract you from your woes, and this song makes that perfectly clear through seven minutes of danceable delight.
"We Can Fuck" (from the Vault)
This song is really long—over 10 minutes, which means it'd probably have to be edited to fit with the other three songs on one side of vinyl. I haven't quite figured out the precise logistics of all of this, I admit. But I think this works wonderfully here, regardless. A raunchy prog-funk song that actually goes the extra mile in its profane wonder, "We Can Fuck" removes all double entendres, innuendo and suggestion. It's an epic, moody sex jam that lays all its cards on the table, and never stops following its peculiar muse. In fact, the directness of its message is less interesting than the weirdness of its structure, and the considerably more psychedelic, twisted direction it takes. Endurance is the watch word.
Side B
"Our Destiny/Roadhouse Garden" (from the Vault)
Another showcase for Lisa Coleman's vocals, "Our Destiny" provides an opportunity to start the second side of the album fresh, with a different sound and perspective, and a palate cleanser after the raunchier, more experimental funk of "We Can Fuck" and "Wonderful Ass." But the fact that Prince hands over the reins for part of this song reveals the strength of The Revolution as a band, and not just the background players in Prince's world. Still, this is an ambitious, progressive two-part song that continues the explorations of the previous side's closers if not their sex-obsessed themes.
"Possessed" (from the Vault)
Arguably the least consequential of all the tracks here, "Possessed" is still miles from filler. There's a cool groove going on, plenty of synth-funk jamming and Prince being his bad self. What more would you want?
"God" ("Purple Rain" b-side)
And here's where things start to slow down and get a bit more mystical. In Prince's world, sex and spirituality always kind of crossed over and balanced each other out in a strange sort of way. In some sense, this is a gospel song, but one still heavy on the sexual energy that Prince has exuded since day one. But it's a stunning track, as passionate and fiery as anything Prince has ever released, albeit with a subdued and soulful backing. More like Goddamn, am I right? "Wake up children, dance the dance electric."
"Another Lonely Christmas" ("I Would Die 4 U" b-side)
Perhaps because "Christmas" is in the title, this one might have at one point caused some hesitation on the part of label suits, but it's a natural closer to this set. After the spiritual awakening of "God," Prince brings it home with a set of nostalgia, longing and soul. Where much of Prince's strength was in blurring the lines of genre, crossing pop with rock 'n' roll and R&B, this is as pure as his soul has ever been. Oh, and it's devastating, too—a song about a lover dying on Christmas? Hoo boy, that's definitely not a Christmas carol. It is, however, amazing, and while this set of music doesn't end on the same note as "Purple Rain," and goes considerably darker, it's an emotional peak that's hard to top.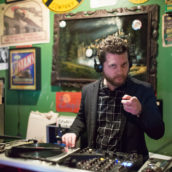 Jeff Terich
Jeff Terich is the founder and editor of Treble. He's been writing about music for 20 years and has been published at American Songwriter, Bandcamp Daily, Reverb, Spin, Stereogum, uDiscoverMusic, VinylMePlease and some others that he's forgetting right now. He's still not tired of it.