Punk & Circumstance: 10 Alternative Graduation Songs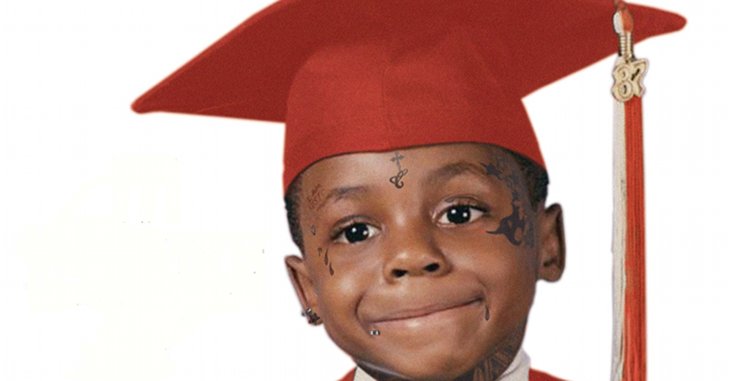 This month, millions of young people will don their mortarboards and tassels, shake the hand of their dean or principal, collect their diplomas and enter the world as adults. And the least we can do is stop playing "Good Riddance" to honor them (it's a break-up song, c'mon guys…). For that matter, we can probably retire "In My Life," "These Are Days" or any other overplayed melodic monument to nostalgia and introspection. We owe our graduates some new jams, ones they won't be tired of hearing so quickly. (For me it was Third Eye Blind's "Graduate" and The Verve Pipe's "The Freshmen" at pep rallies — yes, I went to high school in the '90s.) Here is a new selection of ten songs for a graduation ceremony, party or whatever. It's time to move on.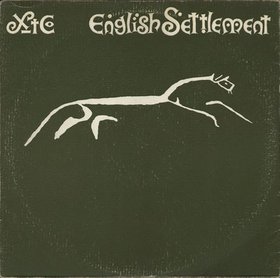 XTC – "Senses Working Overtime"
From English Settlement (1982; Virgin)
Buy at iTunes
Whenever XTC seems to brim with optimism, there's usually some biting social commentary or cynicism underneath the surface. "Senses Working Overtime" is just such an example, a tune in which imagery of buses skidding on ice and birds falling from the sky can be squeezed between whimsical citrus taste tests. But the song still never sheds that optimism. Andy Partridge offers some fun lines of revelry in spite of the harsh landings back on earth, such as, "All the world is football shaped/ it's just for me to kick in space." It's about living in the moment and enjoying it, rather than getting caught up in the more stressful elements of life — exactly the kind of motivation a graduate needs.
---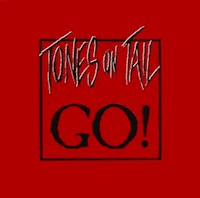 Tones on Tail – "Go!"
(1984; Beggars Banquet)
Buy at iTunes
Tones on Tail's goth-club jam "Go!" isn't necessarily lyrically profound beyond anyone's wildest dreams — the most memorable part of it goes "yah yah yah yah yah-yah-yah." But it is still positive in a way that most goth tunes aren't, and has a "be yourself" message about it that can resonate with someone just on the verge of adulthood. It certainly sounds like it's about partying: "Living it up is a big thing, it's good for you." But it pats its listener on the back as well: "Keep your head up, your mind open/ You'll always come through." In other words: Go get 'em tiger.
---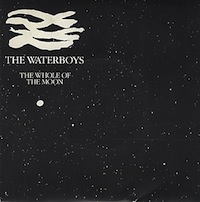 The Waterboys – "The Whole of the Moon"
From This is the Sea (1985; Chrysalis)
Buy at iTunes
Everybody experiences life differently. Some are naturally talented or gifted, and others get there because they work hard at it. Some are self-conscious and others are fearless. This is the dichotomy at the heart of "The Whole of the Moon," a song that speaks to inspiration and how it strikes, and how it strikes us all in different ways. But the song, itself, sounds highly inspirational, aiming for a big sound with a rich arrangement and huge production. It's introspective, yet motivational, and has the potential to speak to any young person on the verge of stepping into a new place in life.
---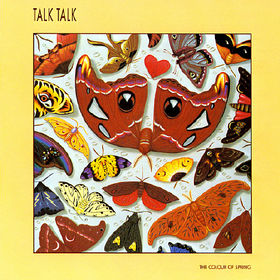 Talk Talk – "Life's What You Make It"
From The Colour of Spring (1986; EMI)
Buy at iTunes
Talk Talk probably isn't the first band one would associate with commemorating one of life's most climactic moments. They work best in quiet contemplation, perhaps even isolation. I mean, I love Laughing Stock — a lot — but I sure as hell don't play it at parties. Nonetheless, on the band's album The Colour of Spring, Mark Hollis penned a funky post-punk jam about putting one's own spin on life and celebrating it for what it is. It's pretty simple actually; there are only 55 words in its lyrics, but they all count. "Nothing can change it/ Life's what you make it."
---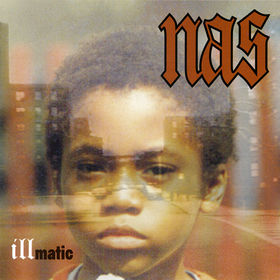 Nas – "The World Is Yours"
From Illmatic (1994; Columbia)
Buy at iTunes
OK, maybe this one wouldn't make it past the censors at a high school graduation ceremony, and might be a little too blunt — or blunted — for our finer universities, but Nas is speaking some bright-eyed truth on "The World Is Yours." Released when he was only 19, "The World Is Yours" is a source of some pretty massive ambition from a very young artist, as well as some harsh reflections on reality. He talks the projects, slinging drugs, run-ins with authorities and such, but also about a better tomorrow. Like all of Illmatic, it's gritty but it's hopeful and with a refrain that should be repeated endlessly this time of year: "Whose world is this? It's mine, it's mine, it's mine."
---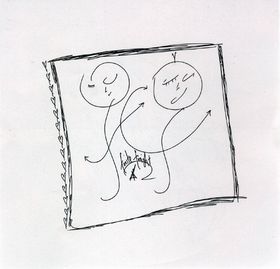 Smashing Pumpkins – "Tonight, Tonight"
From Melon Collie and the Infinite Sadness (1995; Virgin)
Buy at iTunes
On the surface, "Tonight, Tonight" seems to fit the stereotypical mold of what makes a graduation song — lyrics about memories; big, climactic choruses; an emotionally-charged string arrangement; Billy Corgan. Yep, it's fit for a ceremony of teary-eyed earnestness. But this is one track that Corgan got note-perfect, no matter how high it aims. With a superb melody, and references to "the resolute urgency of now" and "the indescribable moments of your life," it's laced with both nostalgia and possibilities, and franky, it's about 100 times better than "Good Riddance," and much more appropriate for that matter.
---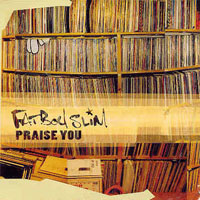 Fatboy Slim – "Praise You"
From You've Come a Long Way, Baby (1998; Astralwerks)
Buy at iTunes
The Camille Yarbrough sample that Norman Cook flips on the Fatboy Slim hit "Praise You" is, perhaps, best contextually seen from the perspective of a person offering words of support to her partner, but there's a lot of positivity going on here, not to mention the fact that it's just an outright dance jam. "Praise You" probably did end up on a lot of grad night playlists over the years, and while I can't for the life of me remember if I heard it around the time of my own high school graduation (it was definitely era appropriate) I'm pretty sure it had to have made an appearance at some point during that last semester.
---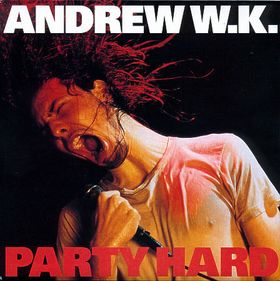 Andrew W.K. – "Party Hard"
From I Get Wet (2001; Island)
Buy at iTunes
In the grand scheme of things, a graduation is about celebrating a rite of passage — the entrance into adulthood and recognition of years spent working hard to accomplish something great. It's as much about pride as it is humility, of facing up to challenges and conquering them. But once you get there, it's time to party. And this party has been brought to you by the official sponsor of parties everywhere, Andrew W.K.
---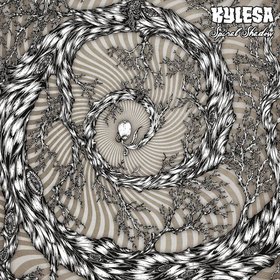 Kylesa – "Don't Look Back"
From Spiral Shadow (2010; Season of Mist)
Buy at iTunes
I probably don't have to explain, again, how rare it is to hear a metal song that's simultaneously super catchy, motivational and defiantly positive. Like most great heavy songs, Kylesa's "Don't Look Back" is about pushing against the odds, sparring with elements conspiring against us and standing your ground, no matter the kind of shit that comes your way. That's a pretty important lesson to learn on the verge of adulthood. Life isn't always going to be easy, nor will positive things always come without a great amount of hard work, but that's why you keep going, keep striving, and don't look back.
---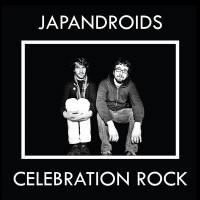 Japandroids – "The House That Heaven Built"
From Celebration Rock (2012; Polyvinyl)
Buy at iTunes
First off, Japandroids' "The House That Heaven Built" was already inaugurated as a hockey team anthem earlier this year, so that gives it major cred in terms of being the life-affirming, hands-to-the-air rock jam we all want it to be. But it also kind of works as a great sendoff to someone on the verge of a journey of some sort. It's a song that feels good, really good, so good that you can't help but shout along with the "oh-oh-ohs" that Brian King and David Prowse deliver between each verse. And it has words of wisdom to spare: "When they love you, and they will/ Tell 'em all they'll love in my shadow/ And when they try to slow you down/ Tell 'em all to go to hell." If I heard this song when tossing my mortarboard into the air, I know I'd feel like conquering the world.
You might also like: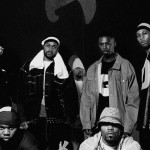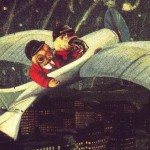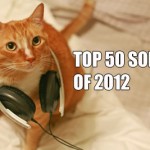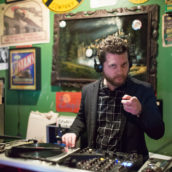 Jeff Terich
Jeff Terich is the founder and editor of Treble. He's been writing about music for 20 years and has been published at American Songwriter, Bandcamp Daily, Reverb, Spin, Stereogum, uDiscoverMusic, VinylMePlease and some others that he's forgetting right now. He's still not tired of it.