R.I.P. Cameroonian saxophonist Manu Dibango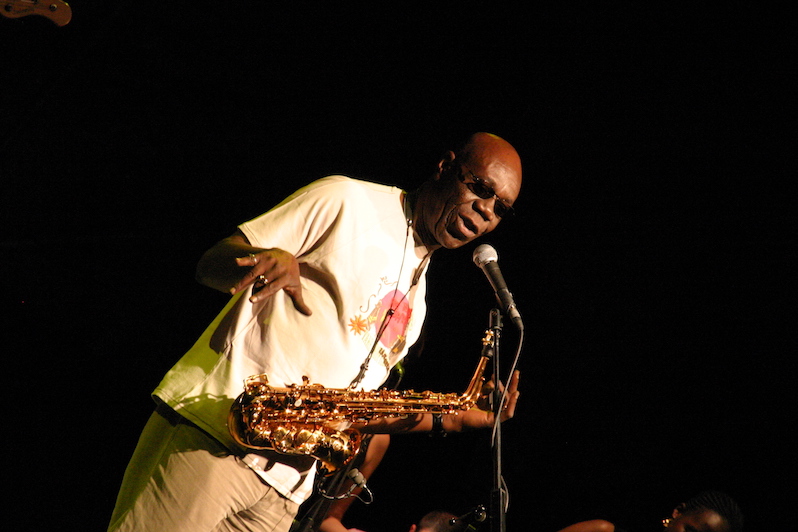 Manu Dibango, legendary saxophonist and Afro-jazz musician behind the hit song "Soul Makossa," has died. The BBC reports that Dibango died Tuesday morning of COVID-19. He was 86.
"A voice raises from far away," reads a statement on his Facebook page. "It is with deep sadness that we announce you the loss of Manu Dibango, our Papy Groove." A private funeral service will be held "when possible."
Dibango was born in Cameroon but began playing music in France, where he attended high school. He collaborated with a long list of artists throughout his lifetime, including Fela Kuti, Herbie Hancock, King Sunny Ade, Don Cherry and Sly and Robbie, and he released his first self-titled album in 1968. Dibango helped to popularize African music worldwide. He scored a number of French films, and his song "Soul Makossa," written for a 1972 African Cup of Nations football tournament single, became a hit when DJs stateside began playing it. An interpretation of its hook appeared in Michael Jackson's "Wanna Be Starting Something," and Dibango won an out-of-court settlement after Jackson admitted to using it.
Dibango's last album was 2017's M&M, with Moreira Chonguica.