R.I.P. legendary bassist Robbie Shakespeare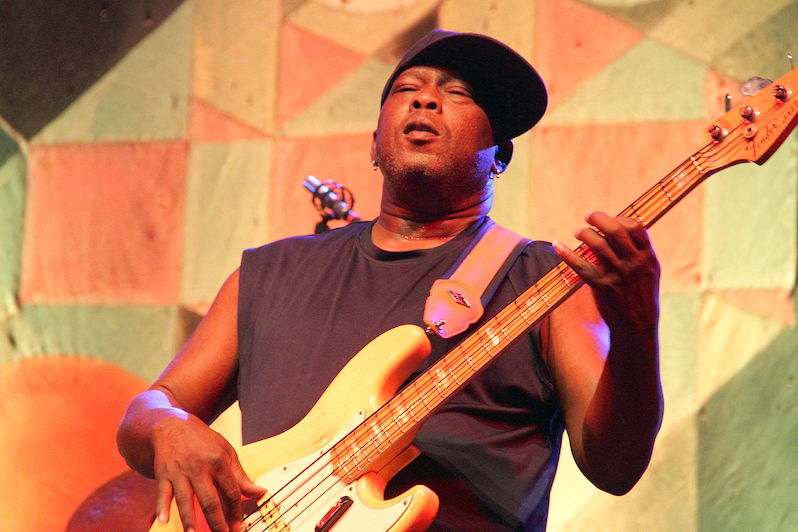 Schole | Creative Commons
Robbie Shakespeare—the legendary bassist, reggae session musician and one half of the duo Sly & Robbie—has died, according to a report from Jamaica Gleaner. Shakespeare had been "ailing for some time," the report says, and that he had recently undergone kidney surgery. He was 68.
Robbie Shakespeare, along with drummer Sly Dunbar, performed on dozens of legendary reggae recordings over the past five decades, including albums by Peter Tosh, Bunny Wailer, Culture, Black Uhuru, Gregory Isaacs, Ini Kamoze, Jimmy Cliff, The Mighty Diamonds, Prince Far I and Prince Jammy, as well as records by Grace Jones, Serge Gainsbourg and Sinead O'Connor.
In 2017, we named Robbie Shakespeare one of our 50 favorite bassists.