Treble's 50 favorite bassists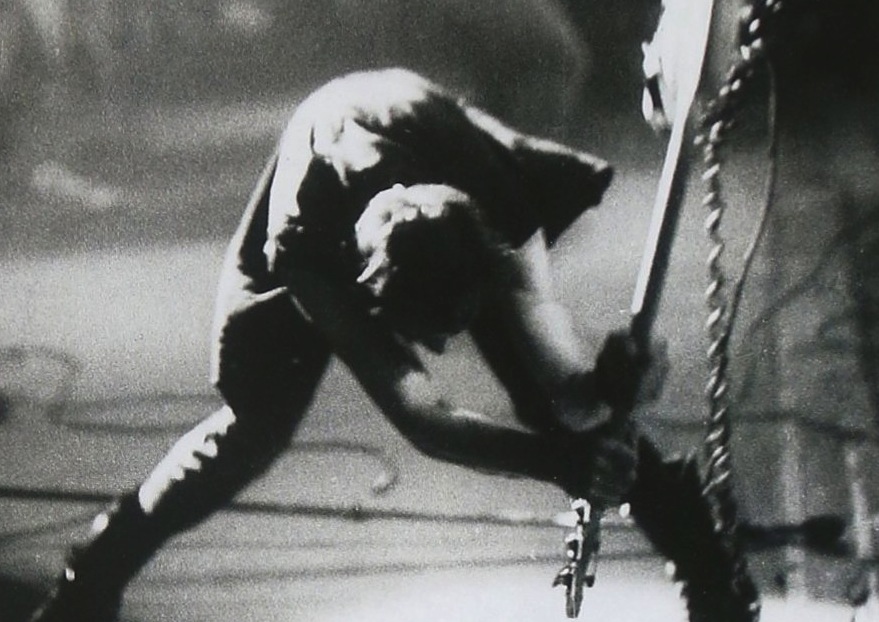 With this list, Treble closes a loop we first opened five years ago. In April of 2012 we gave the drummer some, selecting 50 artists we felt changed—and occasionally perfected—the way we listen to stretched animal skins and flattened brass being beaten with wooden sticks. That initial list begat others which addressed other essential performers in the modern pop/rock band construct: the lead singer, the guitarist and now, at last, the bass player. We've filled the final hole in our supergroup lineup, let's go hit the dream-band studio.
Yes, we know that Bass Player magazine just put out their "100 Top Bassists" issue earlier this year. Not all of our writers claim to be professional musicians, music theorists, or bass technicians, so our list is definitely going to have a more populist focus. What we want out of this survey is to have you spin off to hear great purveyors of the boomstick across all genres. Go research the universe of respected session players. And, of course, hold on tighter to rhythm lines from other artists you already love. This is our low end theory, and we're sticking to it.
---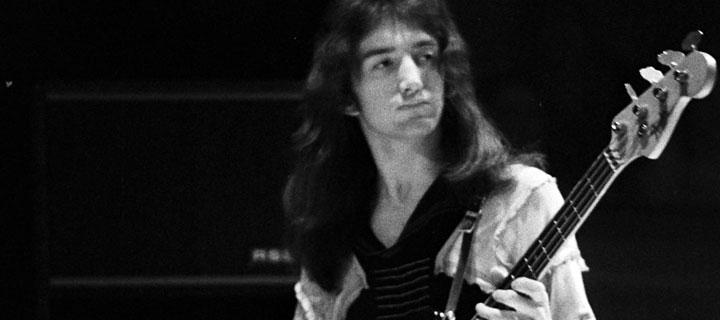 50. John Deacon
Selected by the members of Queen for his reserved mannerisms and quiet approach, John Deacon was the perfect fit between the charismatic flamboyance of Brian May and Freddie Mercury. He never possessed the flashy confidence of his bandmates, but his sheer musical talent spoke for itself. Deacon's honed playing ability drove Queen's stadium rock anthems to the top of the charts when his collaborative songwriting with Freddie Mercury began to receive universal radio plays. He was responsible for writing "Another One Bites the Dust," a definitive Queen tune with a unforgettably classic bass riff. – Patrick Pilch
Watch/listen: "Another One Bites the Dust"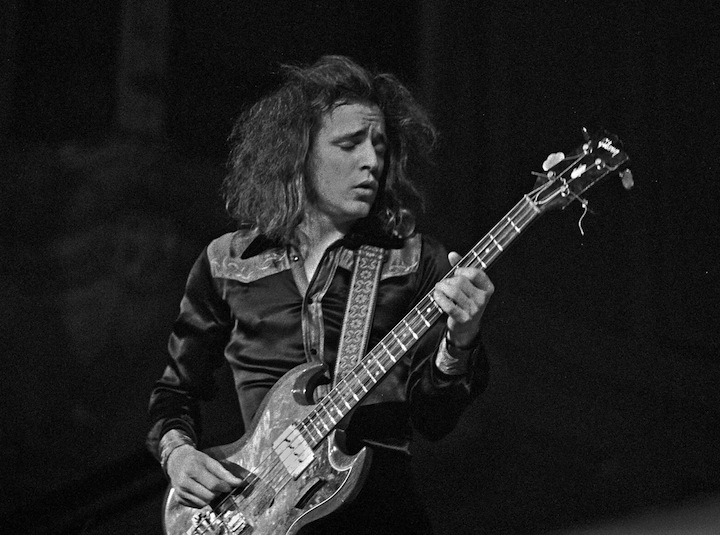 49. Jack Bruce
A fully-entrenched member of the Rock 'n' Roll Golden Age, Bruce more or less defined the idea that no self-serious supergroup is complete without a sincere and virtuosic bass soloist. It isn't easy to reach par with Clapton and Baker, but with Bruce in tow, Cream were every rockist's dream. If that isn't enough, his stints with John Mayall & the Bluesbreakers and The Graham Bond Organisation reinforce the legacy, as do his collaborations with Jimi Hendrix, Frank Zappa, and Lou Reed. – Max Pilley
Watch/listen: Cream – "Sunshine of Your Love" ; Jimi Hendrix – "Politician"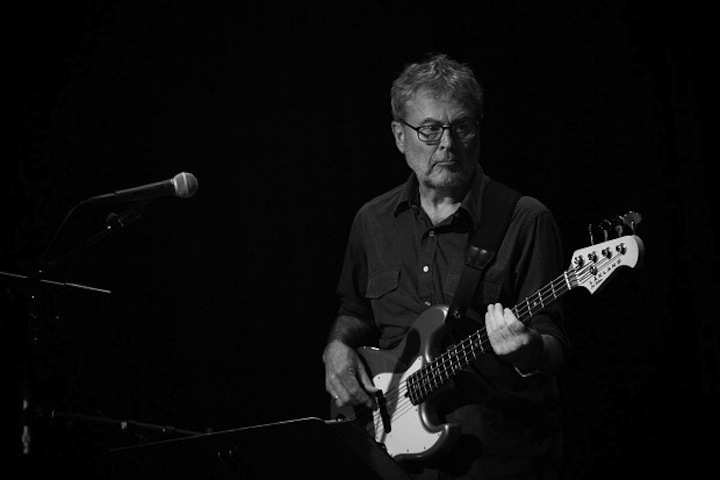 48. David Hood
You may not know the name David Hood, but you sure know his low-slung bass. He was the co-founder of the legendary Muscle Shoals Sound Studio in Sheffield, Alabama. As well as an in-demand producer, his real calling was as the bassist du jour, playing on records by Aretha Franklin, Percy Sledge and Etta James. It led to a brief stint in Traffic and a lifetime of high-profile employment on future generations of records. His finest hour was perhaps the unforgettable bassline on "I'll Take You There" by The Staple Singers. – Max Pilley
Watch/listen: The Staple Singers – I'll Take You There" ; Traffic – Light Up or Leave Me Alone"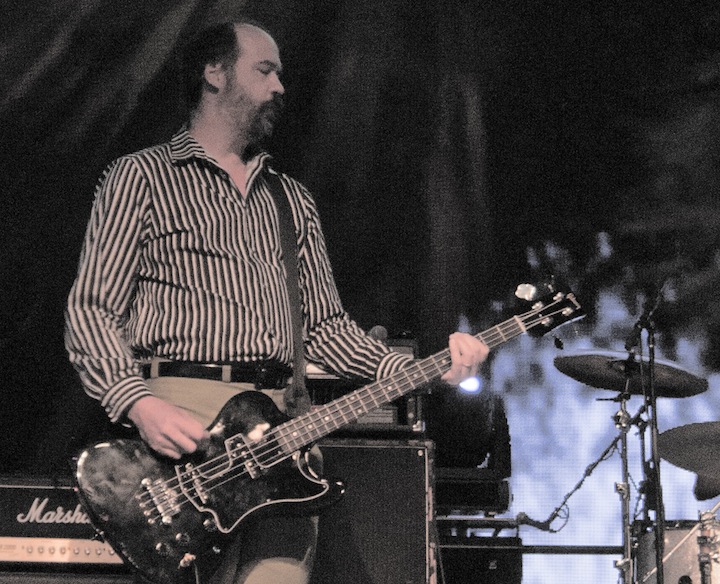 47. Krist Novoselic
As a founding member and bassist of Seattle grunge gods Nirvana, Novoselic experienced the full transformation of '90s rock—and also the effects of a bass toss. Born to Croatian immigrant parents, Novoselic was sent to live with relatives in Croatia in 1980, where he began to listen to punk rock bands like the Sex Pistols and Ramones, whose raw and edgy style informed his punchy, highly melodic basslines in songs such as "Lithium" and "In Bloom." – Virginia Croft
Watch/listen: Nirvana – Heart-Shaped Box"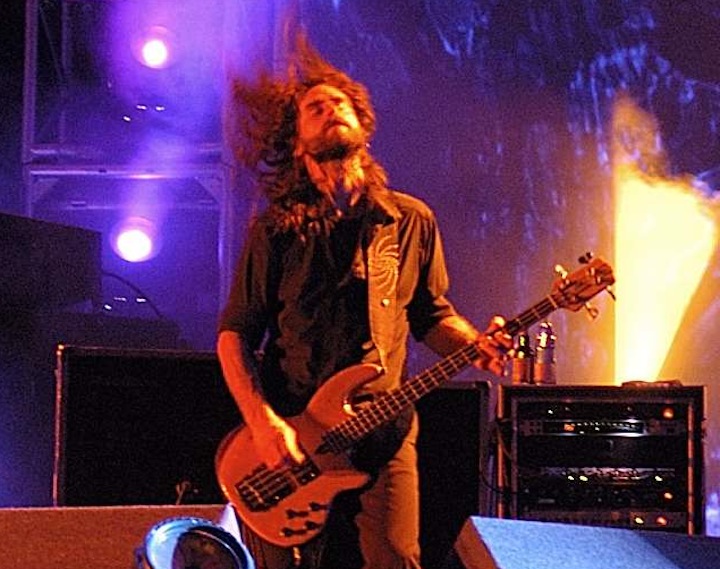 46. Justin Chancellor
Tool's second bassist opened a more King Crimson-like door for the band with his intricate and odd time finger work. The shift he brought with him found the band able to reach beyond the tightly coiled riffing of Undertow to something more heady. He can keep up with drummer Danny Carey and has a great tone. On a song like "Schism" you can really hear him shine and actually make prog metal progress rather than a wank-o-thon. – Wil Lewellyn
Watch/listen: Tool – "Schism" ; Tool – "Pushit"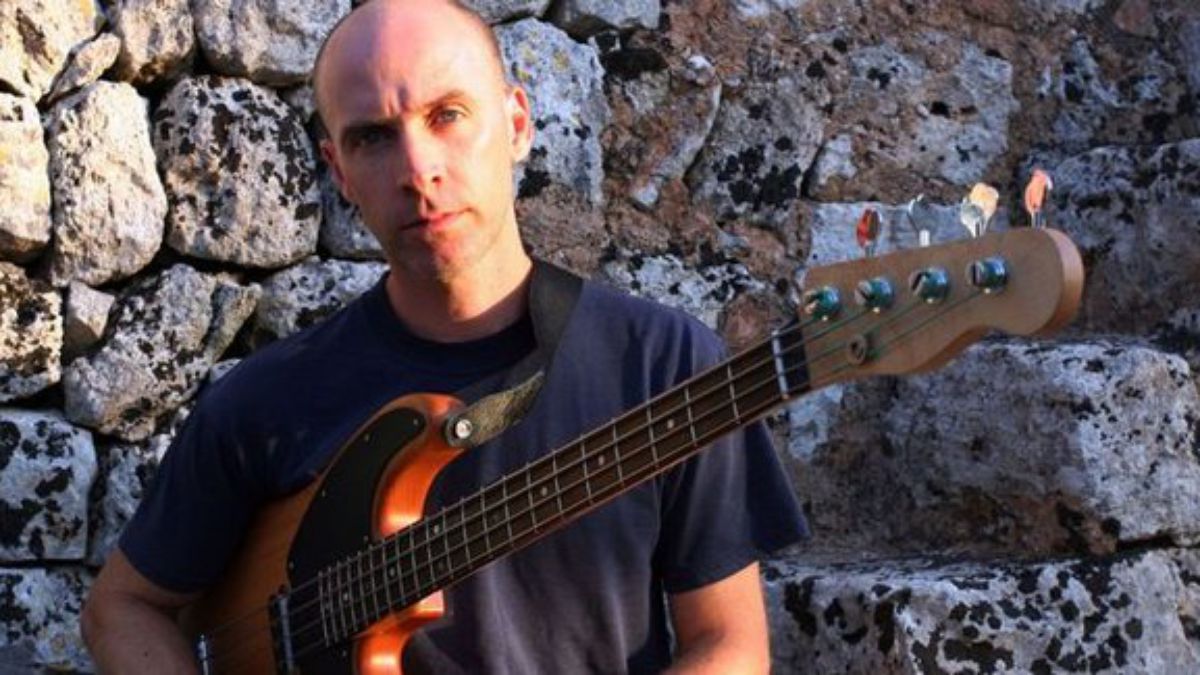 45. Joe Lally
If Joe Lally is remembered for nothing else than his funky-as-fuck, instantly recognizable hook for Fugazi's 1988 anthem "Waiting Room," he'd have still cemented his place in the bassist hall of fame. An old-school punk with a knack for the funk, the D.C. bassist helped bring more than a touch of groove and nuance to Fugazi's sinewy post-hardcore, whether providing the melodic counterpoint for the screeching guitars of "Ex-Spectator" or simply providing a solid backbone to a ripper like "Margin Walker." – Jeff Terich
Watch/listen: Fugazi – "Waiting Room"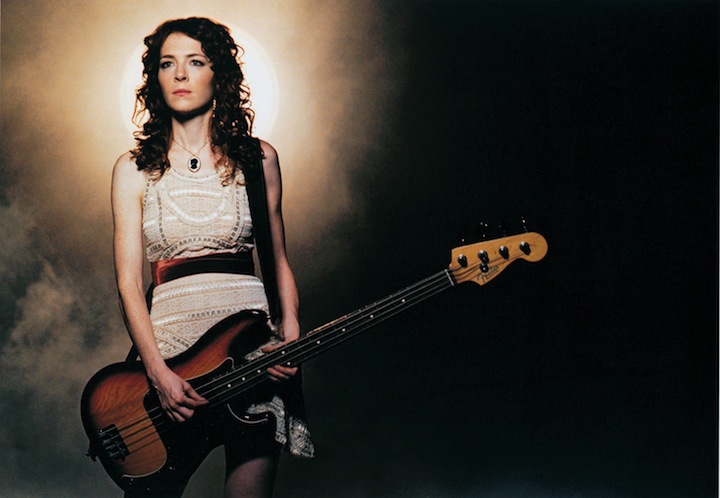 44. Melissa Auf der Maur
Before launching a solo career with the release of Auf der Maur in 2004, the multitalented Melissa Auf der Maur partook in brief stints with both Smashing Pumpkins and Hole in the late '90s. Her time with Hole was during some of grunge's glossiest moments, with the bassist contributing to the distinctively sheened Celebrity Skin. Auf der Maur's bass highlight comes from the leadoff title track, keeping the song grounded through beneath sleek, highly mixed guitars. – Patrick Pilch
Watch/listen: Hole – "Celebrity Skin"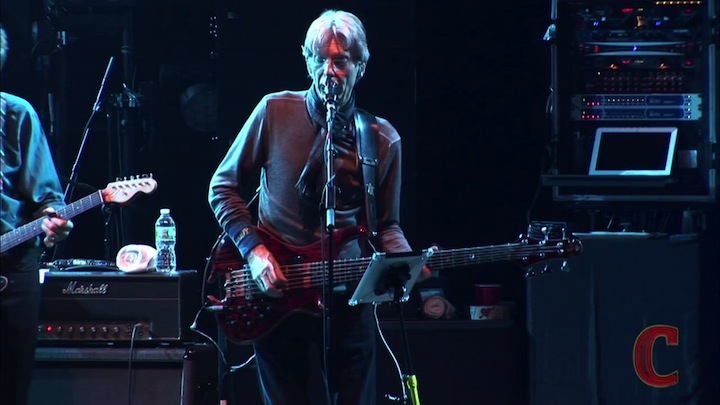 43. Phil Lesh
Best known for playing bass with and founding The Grateful Dead, Lesh maintained his tenure with the Dead for the duration of their 30-year career, and afterward kept the spirit of their music alive with Phil Lesh and Friends. His talent was influenced by a variety of factors—Lesh started out in music playing violin, then switching to trumpet, and his knowledge and understanding of jazz made its way into his bass playing. – Virginia Croft
Watch/listen: "Phil Lesh and Friends – "Althea"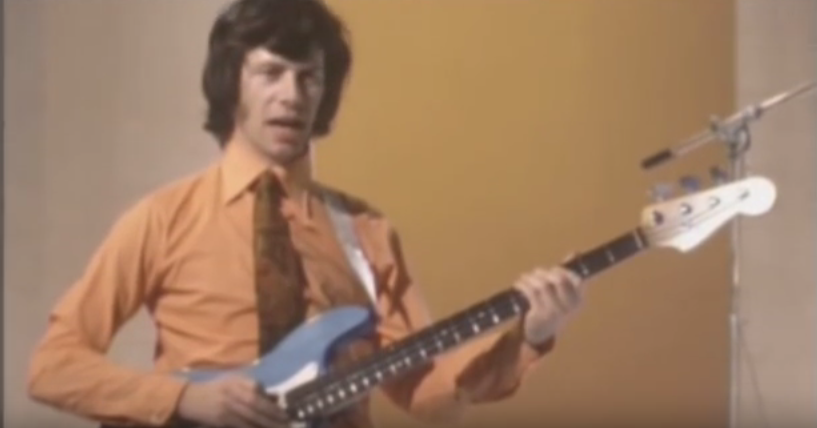 42. Herbie Flowers
Considered to be one of the best studio musicians of the '70s, Herbie Flowers' resume is both vast and iconic. By the end of the decade, the bassist would play on an estimated 500 hit recordings, including a feature in Jeff Wayne's musical version of the War of the Worlds. While splitting his time with being a noted member of Blue Mink, T. Rex and Sky, Flowers contributed to Cat Stevens, David Bowie, and Elton John recordings, though his most memorable line may be from Lou Reed's "Walk on the Wild Side." – PPi
Watch/listen: Lou Reed – "Walk on the Wild Side"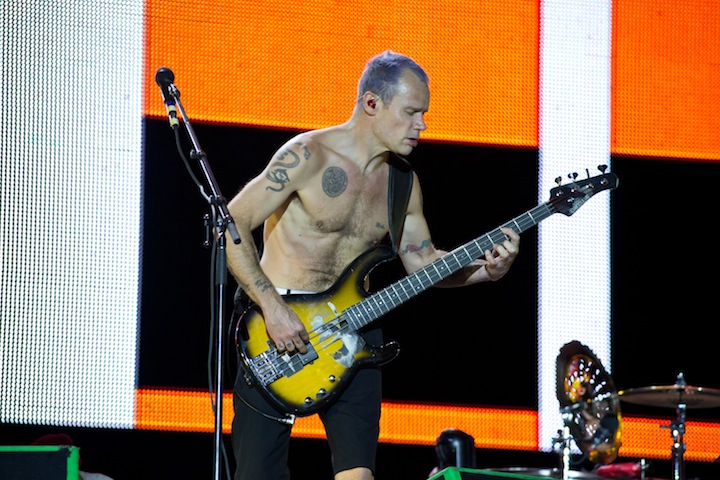 41. Flea
While the Red Hot Chili Peppers have traded in their punk chants for AOR largesse, Flea's bass lines remain the best, most consistent thing on the band's menu. He can pull off crunch, playfulness and melody—to the point of carrying entire songs—with deceptive ease. He's also sessioned on important cuts for Young MC, Johnny Cash and Alanis Morrisette, played in supergroups Atoms for Peace and Pigface, and can occasionally swing decent trumpet parts and acting gigs. For not being above wearing only a sock on his dick, Flea's a goddamned renaissance man. – AB
Watch/listen: Red Hot Chili Peppers – "Stone Cold Bush" ; Red Hot Chili Peppers – "Suck My Kiss" ; Red Hot Chili Peppers – "Around the World"