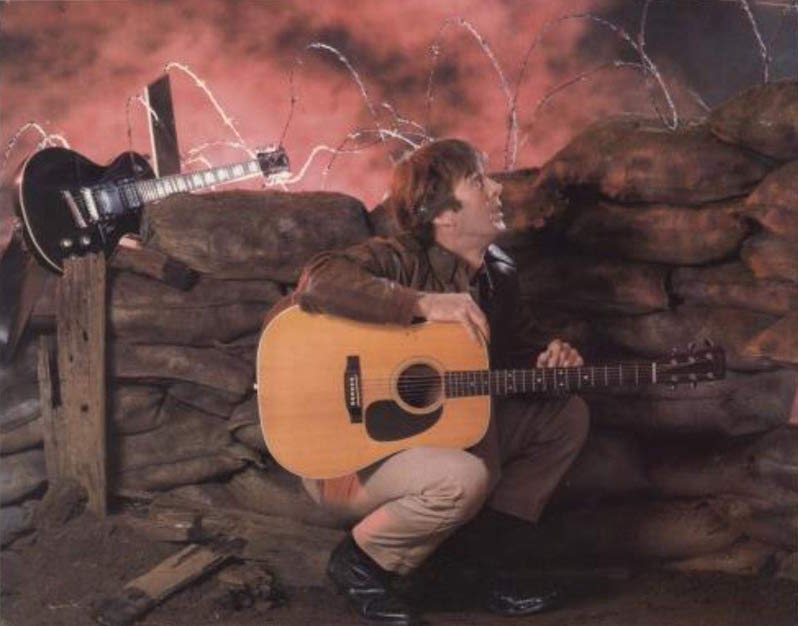 Spencer Davis, founder of influential '60s-era British Invasion band The Spencer Davis Group, has died according to a report from the Birmingham Mail. His bandmate Pete York said that Davis died of a heart attack in his home in California. He was 81.
Davis was born Spencer David Nelson Davies in 1939 in Swansea, Wales, later dropping the "e" from his name when he became a professional musician. He began playing guitar as a teenager and early on formed a band called The Saints with Bill Wyman, who later joined The Rolling Stones. In 1963, he formed the Spencer Davis Group with York, Steve Winwood and his brother Muff Winwood.
In 1965, the Spencer Davis Group released their first number one single, "Keep On Running," and later scored two more big hits with "Gimme Some Lovin'" and "I'm a Man," each of which sold over a million copies. The group disbanded in 1967 when Steve Winwood left to form Traffic. They reformed in the '70s with a new line-up, disbanding again after only a couple years, and then reforming again in 2006.
Davis released his first solo album, Mouse Trap, in 1971, along with his collaboration with Peter Jameson, It's Been So Long. He released three more solo albums throughout his career, the last one being 2008's So Far.