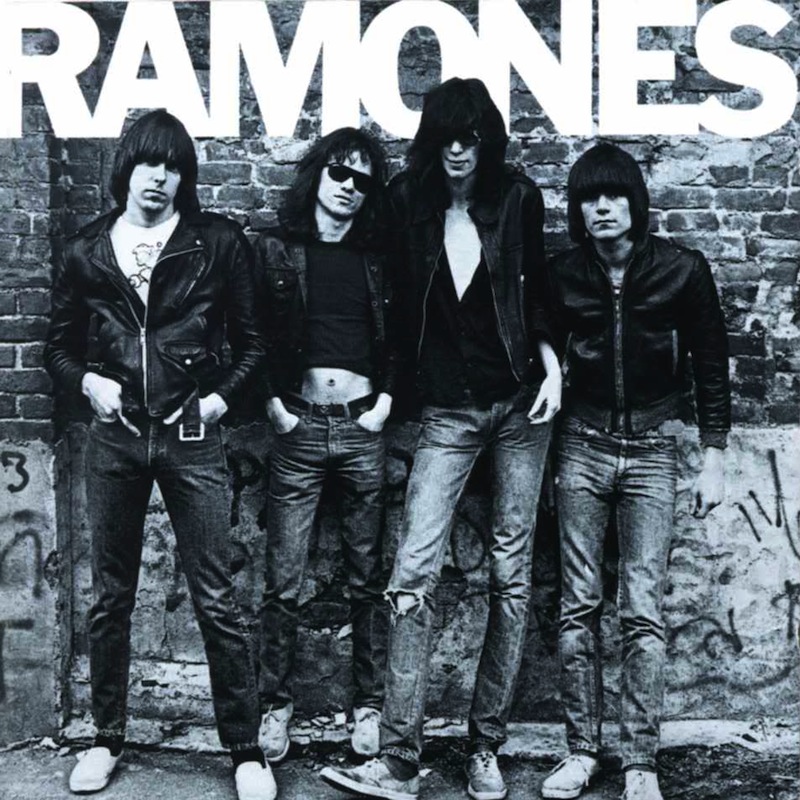 "Hey Ho, Let's Go" — Joey Ramone, "Blitzkrieg Bop"
Few words have made as much of an impact as those spoken at the opening of The Ramones' first, self-titled album. It's a lyric, a command, an attitude and a cheer all at once. And with that simple phrase, punk rock ignited. The origins of punk are often in dispute; I've argued with friends over the first actual punk band, or as to what is actually considered punk in the first place. I've even been told that The Ramones were "pop," and that the only actual "punk" bands were far less listenable acts like Crass or The Subhumans. And there's an argument for that. In fact, The Ramones, themselves, didn't actually consider themselves "punk," considering, when they began, punk didn't really exist.
The Ramones thought themselves "bubblegum," a catchy, fun return to the simple, high energy rock 'n' roll days of old, looking back to Chuck Berry's golden days. Of course, at the time of their first release, there was no place for The Ramones. As they formed in 1974, the airwaves and charts were flooded with arena rock acts like Kiss and Ted Nugent. In fact, nobody would even give the band a chance. There were very few clubs for them to play, as bars preferred cover acts and other venues were reserved for bigger, touring acts. The band began frequenting CBGB in The Bowery section of New York, as the former "country-bluegrass-blues" bar began putting on shows with bands like Talking Heads and Television.
Even with more revolutionary sounds coming out of the CBGB scene, The Ramones were an anomaly. Television and Talking Heads both had more expressionist sounds, while the Ramones were far more raw and visceral. As they continued shopping a demo around to radio stations and playing small clubs, their 13-song demo (which they preferred to their debut album) found its way into the hands of Sire A&R rep Craig Leon. Leon signed them immediately and the rest, as they say, is history.
The day of their signing, they played a show with none other than Blondie opening for them. Shortly thereafter, they recorded their self-titled album in 17 days for $6,400, which in retrospect, seems like a lot of money. After all, Nirvana recorded Bleach for $600. The finished result, however, was the sound of rock `n' roll waking up from its coked-up wanky coma. Joey, Johnny, Dee Dee and Tommy charged through 14 songs in less than 30 minutes, combining the raw power of The Stooges with the catchy harmonies of The Beach Boys. It was lean and mean, no bullshit rock-and-roll.
Based, more or less, on the band's live setlist, The Ramones is 29 minutes of the most high energy music on the planet. There's the unforgettable "Blitzkrieg Bop," the band's ode to kids at a rock show. Then we have "Beat On The Brat," a response to the rich, bratty kids they'd see in their neighborhood of Forest Hills. The three-chord energy continues with "Judy is a Punk," but slows (a little) for the sweet love song "I Wanna Be Your Boyfriend." On the flipside, the band cranks it up again for their legendary paean to restless youth, "Now I Wanna Sniff Some Glue."
The band borrows from horror movies on "Chain Saw," as Joey sings "Texas chainsaw massacre/they took my baby away from me." And that's pronounced "mass-a-cree" by the way. The horrorshow continues on "I Don't Wanna Go Down To The Basement" as Joey sings "There's something down there/I don't wanna go." And "Loudmouth" shows the band at their most sinister, offering "You better shut it up/I'm gonna beat you up." But Joey & Co. take a fascinating detour later on, finding themselves in Cuba on the outstanding "Havana Affair."
Note for note, few albums offer a straight shot of non-stop rock 'n' roll like The Ramones does. And yet, the band went on to record more than 20 more of them. There's nothing quite like the debut, however, which brings me back to my original point. This is the first great document of punk rock. It may be bubblegum, but it was the beginning of something at a time that snotty, three-chord fury just didn't exist. With this gem, The Ramones opened the gates for thousands of bands to come.
Similar Albums/Albums Influenced: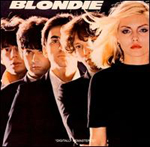 Blondie – Blondie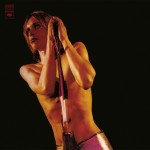 Iggy and the Stooges – Raw Power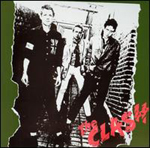 The Clash – The Clash
---
Support our site: Buy this album at TurntableLab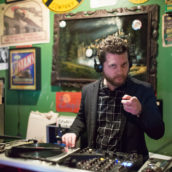 Jeff Terich
Jeff Terich is the founder and editor of Treble. He's been writing about music for 20 years and has been published at American Songwriter, Bandcamp Daily, Reverb, Spin, Stereogum, uDiscoverMusic, VinylMePlease and some others that he's forgetting right now. He's still not tired of it.