Remake/Remodel: Combining the pieces of Nine Inch Nails' trilogy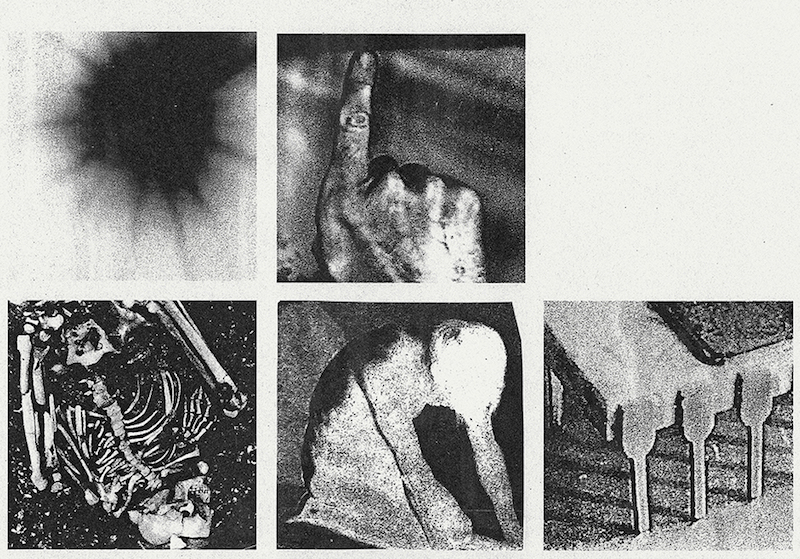 Welcome back to Remake/Remodel, the column where one of Treble's editors or contributors takes a classic—if imperfect, to our ears—album, and proposes an alternate tracklist in an effort to provide a different, albeit highly enjoyable listening experience. Today, we take three separate releases and combine them into one super-album. Starting with 2016's Not the Actual Events, Nine Inch Nails (helmed by the core duo of Trent Reznor and Atticus Ross) began a planned trilogy of EPs that followed with the next year's Add Violence and the newly released Bad Witch, which may or may not actually be a full-length. (At six tracks and 31 minutes, it's right on the fence.)
The choice to release these three brief sets as individual pieces rather than as one cohesive album makes sense when examined in the context of Trent Reznor, industry innovator and brand creator. Nine Inch Nails is a big enough business and well-known enough brand that they're not bound by industry schedules or expectations, and as has become a more common occurrence in recent years, Reznor's clearly found that the best way to keep an audience's attention isn't to draw out anticipation for an album over several years (hi, Chromatics) but to maintain a steady stream of shorter releases. But, see, they're pretty ambitious releases, and there's still a common thread running through all of them, namely a drive toward more experimental sounds and the looming, ominous presence of the dystopia we've slipped into, one that has a lot of Trump and no Bowie or Prince.
While it's true that each EP (or album) has its own individual character, they do combine pretty easily to make a cohesive whole. So I took the task of assembling a 12-song tracklist from highlights of all three, eliminating four tracks for the sake of cohesion (plus the 12-minute "The Background World," while cool, felt a bit much). It ends up being one of the stronger albums in the Nine Inch Nails catalog when combined, and surprisingly cohesive, given that each release occupies its own space, individually. Give it a listen, either way, and enjoy Nine Inch Nails, Trilogy: the Album. Or Add Actual Witches. Or something along those lines.
"The Lovers"
(from Add Violence)
One of my favorite things about Nine Inch Nails is Trent Reznor's ability to build mood. That's a quality that's rarely mentioned about them, considering noisy, angsty industrial rock is the sound Reznor perfected. But on albums like The Fragile in particular, ambience made the progression of songs all the more interesting. "The Lovers" is exactly that sort of track, a subdued, even romantic track that shows none of the menace or aggression of Nine Inch Nails as the mud-covered mosh-pit icons of the '90s.
"Ahead of Ourselves"
(from Bad Witch)
OK, but then again when Reznor pulls out all of the barriers, Nine Inch Nails becomes a seething, ferocious beast like no other. "Ahead of Ourselves" is one of the most unforgivingly brutal tracks on the otherwise more atmospheric and experimental Bad Witch. Not that it's not weird, of course. The vocal effect that Reznor uses is reminiscent of no one so much as the late Timmy Taylor of Brainiac, while the explosive chorus is among the most intense things Nine Inch Nails have done in a while. It's a slap to the face after an injection of hallucinatory chemicals.
"She's Gone Away"
(from Not the Actual Events)
Based on some of the reviews of Not the Actual Events, not everyone was immediately won over by "She's Gone Away," and considering it's a six-minute, slow-moving dirge of drones, moans and distorted noises, that's to be expected. For whatever passing similarities it bears to "Closer," it's a far less sexy piece of music. It is, however, stunningly hypnotic, and given the context of the band's performance of it (as "The" Nine Inch Nails) in episode 8 of Twin Peaks: The Return—the entirely black-and-white art piece that stands as one of the most amazing hours of TV ever aired—there's an added significance to it. Then again, I tend to think slow, painful dirges are usually underrated. Maybe that's just me.
"Dear World,"
(from Not the Actual Events)
In the context of Not the Actual Events, "Dear World," sort of felt like a transitional piece, a synth experiment bridging the gap between its more substantial tracks, and taken on its own, it's not the strongest of the bunch by any means. But it still has an interesting vibe, and works pretty brilliantly as a kind of prologue for "Less Than" (this is why we add the playlist, so you can try it out and see that we've actually tested this stuff out).
"Less Than"
(from Add Violence)
One thing that ties the latest batch of EPs from Nine Inch Nails together is how weird they are. Reznor's been delving into much more experimental territory—the roots of industrial music via Coil or Throbbing Gristle more than, well, "Head Like A Hole." And that's true, as well, of "Less Than," whose minimal synth intro nods to the likes of Fad Gadget, another proto-industrial influence. But in its chorus, "Less Than" becomes the biggest rock anthem of the three releases, and a pretty badass one at that. (Not to mention a politically-minded one that could have fit in on 2007's Year Zero.) At this stage, Nine Inch Nails could have easily gone without delivering a proper radio single and would have still made some great new music. But this certainly makes it a lot more fun.
"Play The Goddamned Part"
(from Bad Witch)
And a straightforward(ish) radio single kind of song demands to be followed with something much darker and weirder. A darker, noisier piece with dub rhythms that speaks to Reznor's David Lynch influence, "Play the Goddamned Part" is high quality industrial doom jazz that might not be as rich of a meal as some of Nine Inch Nails' classic singles, but it's still something to savor.
"God Break Down the Door"
(from Bad Witch)
Now, back to another single. "God Breaks Down the Door" is simultaneously one of the more accessible tracks on Bad Witch as well as one of the weirdest. The heavy presence of saxophone (performed by Reznor himself) connects it to some of the moodier pieces on the EP/album/whatever, yet juxtaposed against the EBM synth pulse and heavy rhythms makes for a curious balance of sounds. It's not coincidental that the track nods to David Bowie's final release, Blackstar, as Bowie was a friend of Reznor's as well as a major influence, and the connection is undeniable. Still, among the singles Nine Inch Nails have released in the past decade (which aren't that many if we're being honest), this is easily the strangest. It's also the best.
"Shit Mirror"
(from Bad Witch)
On Bad Witch, "Shit Mirror" is the opening track, and its immediacy draws the listener into the mayhem and disorientation right off the bat. But it makes more sense as a deeper cut. The abrasion and visceral intensity of it makes a good juxtaposition following the slow burn of "God Break Down the Door," and its weirdly fun mix of Suicide's minimal buzz-punk and the swing of PJ Harvey's The Hope Six Demolition Project positions it as one of the few tracks that's more melody than atmosphere among the latest batch.
"I'm Not From This World"
(from Bad Witch)
Like "Play the Goddamned Part," this is another far less commercial piece of music from Nine Inch Nails, more of a proper industrial track if we're being honest, and the most atmospherically sinister song of the bunch. It's more like a Ben Frost track, which means it's actually pretty breathtaking in how it harnesses tension and terror. This block of songs, then, essentially doesn't break that dramatically from their presentation on Bad Witch, but here it plays an important role in setting the stage for a more dramatic close.
"Burning Bright (Field on Fire)"
(from Not the Actual Events)
The home stretch of this compilation of Nine Inch Nails' best new material begins with the doomy shoegaze of "Burning Bright," a detuned, churning pit of muck and noise. It's a gloriously ugly track, featuring Reznor offering up a mostly unintelligible sing-speak amid its burly low-end riffs. In parts it feels almost like something that could have fit in alongside the tracks on My Bloody Valentine's mbv (another band with an industry-weary but highly influential leader known for perfectionism and atypical decisions). Were it not for the other two tracks after this, it might have made a cool closing track, and as it is feels like something that could close out a surreal, apocalyptic film.
"This Isn't the Place"
(from Add Violence)
The title might seem like a play on the classic Talking Heads track, though that's likely coincidental. The track itself is among the most elegant in the latest Reznor batch, a slow-motion skip of a dirge with an oozing synth bassline and lots of twinkling, eerie piano. Again, this would make a great closing track. But there's still one more…
"Over and Out"
(from Bad Witch)
The transition between "This Isn't the Place" and "Over and Out" is surprisingly seamless. And let's be honest—this album pretty much has to end with a song called "Over and Out." Otherwise it just seems like false advertising. Truthfully though, this seems like the best place to end because, in fact, it's the best Nine Inch Nails song in, oh, at least a decade, maybe two. It's so richly layered and beautifully arranged, with more of the late-Bowie experimentation and boldness to send it into some unprecedented territory for Nine Inch Nails. To be clear, it's not that Reznor never suggested he was incapable of making something this sophisticated and nuanced, but rather that stylistically it feels apart from much of what we've come to expect. It's a magnificent piece of music, and a suggestion that Nine Inch Nails going forward could very well evolve into an even more interesting band.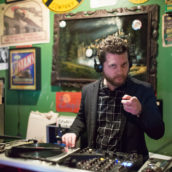 Jeff Terich
Jeff Terich is the founder and editor of Treble. He's been writing about music for 20 years and has been published at American Songwriter, Bandcamp Daily, Reverb, Spin, Stereogum, uDiscoverMusic, VinylMePlease and some others that he's forgetting right now. He's still not tired of it.