Robert Ellis Orrall : 467 Surf and Gun Club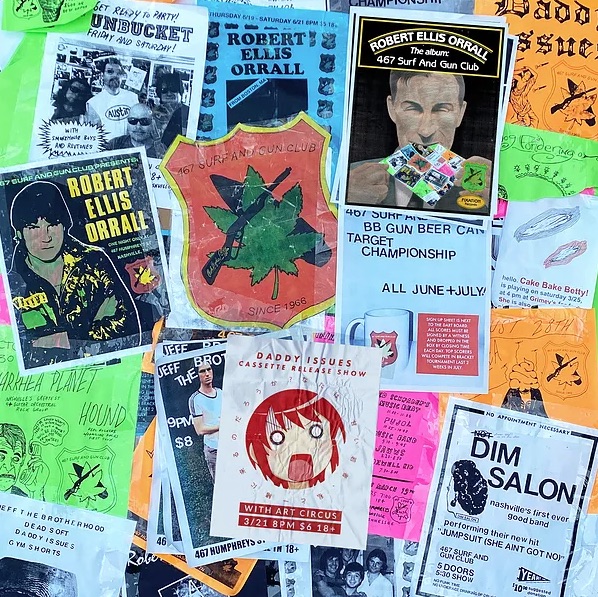 Listening to Robert Ellis Orrall immediately brings me back to being a kid in the early 2000s, listening to country music station 95.3, WKHK. Back then, I wouldn't have (or cared, honestly) that following his success in Nashville as a country singer, Orrall started the indie Infinity Cat Records in 2002, home to Nashville indie bands like Jeff the Brotherhood and Diarrhea Planet. A beloved hallmark of 21st century indie labels, the label is sadly closing its doors, but not before its founder returns to his rock roots with 467 Surf and Gun Club.
Right from the album's onset, the country sound that instills such nostalgia has been replaced with a reverb-laden rock 'n' roll. The first track, "In Dreams," attempts to go back in time, to a past style of songwriting; however, it employs more modern techniques of hazy reverb and distortion. There is little of his twangy, guitar-heavy classic Flying Colors (1992) to be heard. Instead, a dreamier vibe has taken hold of Orrall's music. Perhaps because he now lives in seaside Massachusetts, the tone has shifted away from those of his Nashville roots. "Good times are back in style," he sings on fifth track, "Sunshine". And that is exactly what the album as a whole seems to emulate: Happiness. Joy. A return to older times (and I'm not just talking pre-pandemic).
As 467 Surf and Gun Club continues, Orrall almost seems to hide in the acoustic soundscape he's created, similar to what Leon Russell (who's featured on track 10) did on his 2017 ("Jazz") album, On a Distant Shore. This is not a weakness, but rather a style to relay his own mental frame of mind—trying to sonically create for listeners what he feels emotionally. Something worth noting, however, is that the subject of his songs have not changed. He still sings about love and life and all the stuff in between. Tracks like "Iceberg" or "Here in Our Backyard" are immediately charming and relatable. They're the sorts of songs that sound as if they might appear during the end credits of a family movie (like Toy Story). What's most striking is the consistency toward an upbeat mood, even when, as he sings, "everyone is so miserable."
Robert Ellis Orrall has never been interested in being the next big thing; he's happy to simply do what feels natural and right with his music. And there is something endearing and brave about that. With a career started in the '80s, Orrall is simply making music on his own terms. As he sings in one of the album's most memorable lines, "Yesterday has come and gone," and 467 Surf and Gun Club reminds us of the good times—like singing along to the songs you remember from country radio when you were young.
---
Label: Fixation/Infinity Cat
Year: 2021
---
Similar Albums: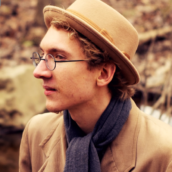 Konstantin Rega
Born in Krasnoyarsk, Russia, Konstantin Nicholas Rega currently attends East Anglia's famous MA in Creative Writing with the Ink, Sweat and Tears Scholarship. He is a professional musician, the former host/producer of Jazz Jams on CSRfm 97.4, and twice a Dan Veach Prize for Younger Poets finalist. He is the Fiction Editor for Crack the Spine and a contributor to The Black Lion Journal. He also blogs.