Rock Kills Kid : Are You Nervous?
Let the summer fun begin! Just as the Killers' Hot Fuss was your danceable retro solstice celebration of 2004, L.A.'s Rock Kills Kid brings us the 2006 equivalent. In a review of their preceding teaser, I stated that "if the rest of Are You Nervous? is this catchy, we're in for an entertaining, if not unique, treat." Well, guess what? That's right, the full-length effort is just as infectious, with even more '80s influences joining the party.
Frontman / guitarist Jeff Tucker found himself squatting in the studio where his former punk band recorded, and in his isolation, wrote over 150 songs that defied their own depressing nature with their upbeat dance groove backing. With titles like "Paralyzed," "Hide Away," "Run Like Hell" and "Life's a Bitch," one can see that these tracks aren't exactly "Summertime and the living is easy," but they make for one hell of an entertaining retro pop record. "Hide Away" has already received the hipster stamp of approval by being featured on one of the last episodes of this past season's O.C., while "Paralyzed" nearly cracked the top 10 of Billboard's Modern Rock charts. With this momentum behind them, how can they miss?
Well, for one, they're likely to be slapped with a Killers knock-off tag, despite the fact that most of these songs were written before that infamous album ever hit shelves. (I can hear the bickering between the tweens as we speak, and really it doesn't matter in the slightest). Also, this genre isn't lending itself so much to the detailed attention to lyrics. If there's one thing the goth and nearly goth fans can be credited with, it's paying attention to words. Verses could be recited on command, and were usually written on notebook covers if not penciled in eyeliner on their arms. Jeff Tucker, I'm sure, is one of those kids who could start reeling off words to songs by the Cure or Sisters of Mercy without blinking. Just like those bands' words, Rock Kills Kid's are incisive and emotional if not entirely original or clever.
As I said, however, the '80s synth band throwback genre has never been about lyrics, which is why Are You Nervous? can be enjoyed at the basest level, merely the John Hughes dance party vibe of the music. Songs blend together like that mixtape you made for your first steady girlfriend, you know, the one desperately tried to get to second base with, when girlfriends were more about reps and status than actual romance (because really, how romantic can a 7th grader be?). "Hide Away" combines the softly moaning guitar of "With or Without You" with the vocals of Modern English's "I Melt With You." Both "Midnight" and "Back to Life" prove that Madonna was more than just a masturbatory fantasy for Tucker. I kept waiting for either song to become a mashup with "Into the Groove." The title track is definitely their Killers moment, dramatic and stylish, while "Run Like Hell" out-Durans even Brandon Flowers. "Hope Song" is one of the few uplifting songs on the album, and it's fitting that it more than resembles Peter Schilling's one hit wonder, "Major Tom (Coming Home)," the slightly more hopeful retelling of David Bowie's "Space Oddity."
So far, the majority of the bands that are considered peers of RKK have not yet released sophomore albums. We're still waiting for follow-up releases from the Killers, the Bravery and VHS or Beta. Chances are that all of them will be coming out soon, and if the style doesn't change a great deal, we will see soon enough whether it can hold up. In the meantime, Rock Kills Kid has charged up those defibrillation paddles and allowed the genre just a little more life.
Similar Albums:
Madonna- Like a Virgin
The Cure- The Head on the Door
The Killers- Hot Fuss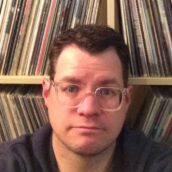 Terrance Terich
Terrance Terich firmly believes that 1985 is the best year for music. He lives near Seattle with his books, movies, and music.