Rotting Christ : The Heretics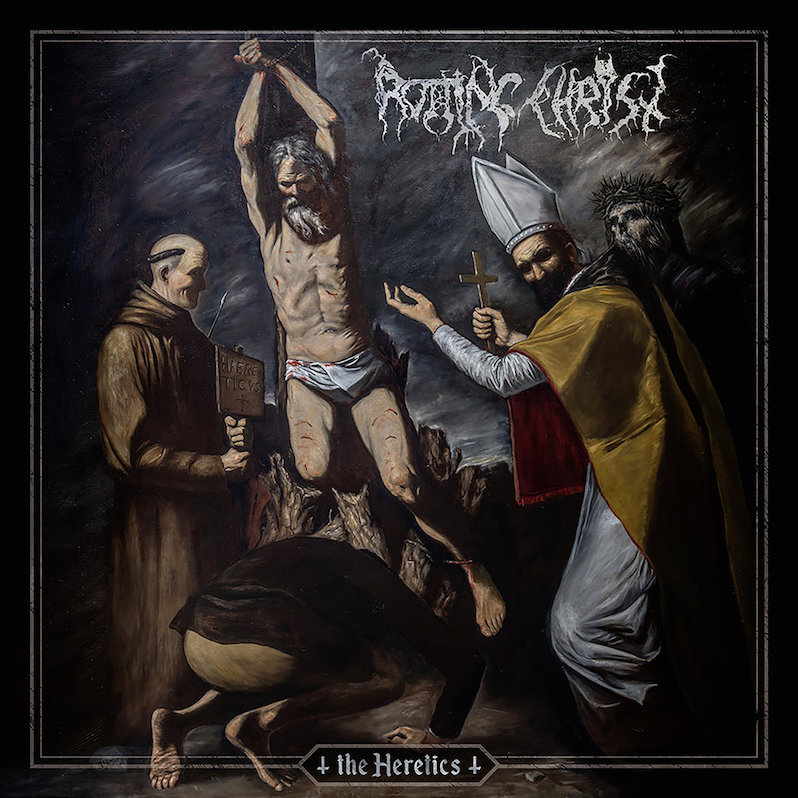 Greek icons Rotting Christ have been churning out black metal since before most of us even knew what black metal was. Yet for the past 19 years they have been expanding their sound into something beyond black metal, something bigger and sometimes more symphonic like Dimmu Borgir. This also explains why their audience has grown considerably larger than a mere batch of cult devotees. They continue to weave in various elements of world music into their sound, and it pays off on thirteenth album The Heretics, proving that they care about their songs as much as their aesthetic.
Immediate standout "Heaven and Hell and Fire" is more of a straightforward metal epic that has a pagan metal feel, while " Hallowed Be Thy Name"—not a cover of the Iron Maiden song—is a slow churning number of beastly proportions. There is a sung refrain that gets its hooks in you. They work over the powerful riff and let it drone on. "Dies Irae," meanwhile, holds a similar tension that has become their signature, while "Fire God and Fear" finds them going back to more traditional black metal. The vocals are commanding, and it has a big borderline symphonic chorus. There is even a cool atmospheric interlude where tension builds in a more effective manner, leading into a guitar solo.
"The Time Has Come" has a thundering build-up with a pagan-like chant in the background. There is a lower, muttered spoken vocal that builds into their typical growl. It almost reminds me of a more metallic, less industrial version of Rammstein. "The New Messiah" opens with a more interesting chant, and segues into a more tense chug, while the vocals are well layered to provide a contrast. It shows they can work off a more limited range of riffs and still make a good song. Meanwhile, the lyrics to "The Raven" are pulled right from the Edgar Allan Poe poem, and the group indulges in what seem like overly ambitious moments with the spoken parts.
The Heretics is a great sounding album, but there's no reason to expect any less than a polished effort from these veterans. It follows the sound they have been perfecting for the past decade, going beyond the grind of blackened death metal. And while the songwriting might be a few notches down from their classic work, it's close enough to make this a worthwhile listen.
Similar Albums: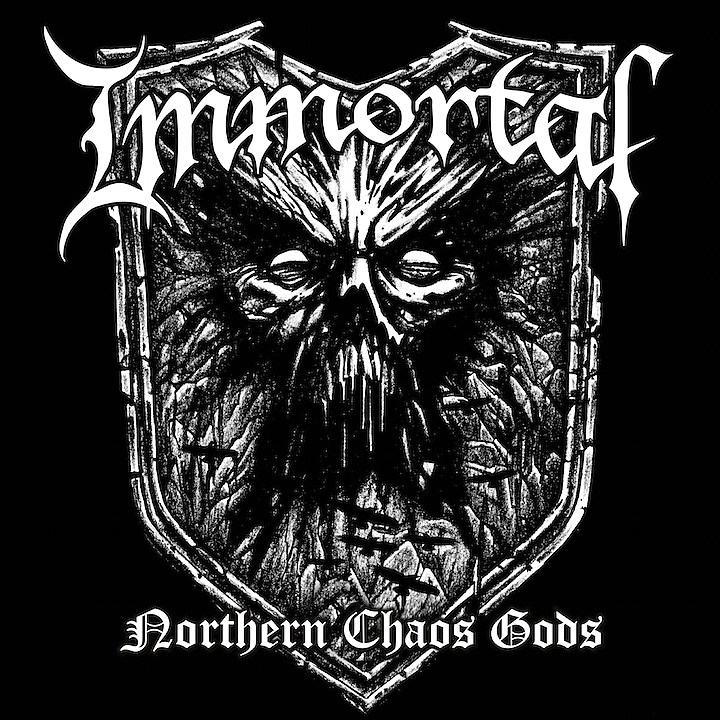 Immortal – Northern Chaos Gods

Triptykon – Melana Chasmata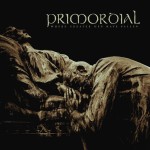 Primordial – Where Greater Men Have Fallen