How Sarah McLachlan's "Possession" highlighted the dark side of fame

Everybody wants to be famous. Most of us anyway—who is able to resist the chorus of constant adoration, of a crowd willing to follow you wherever you go. There's usually a lot of money that comes with it, naturally, and all the opportunities that comes with those large sums of money. But it's more than that: It's glamour, recognition, being loved by people you've never met and accepted by people you probably idolized yourself. And even the most well adjusted and humble of us, in our most vain moments, well, don't we all sometimes want that?
The question of whether we should want that is a different one entirely. Tyler Mahan Coe, host of the Cocaine and Rhinestones podcast, opened his episode on Bobbie Gentry by asking why anyone would want to be famous, and it's a pretty good question: Think about it long enough and finding satisfactory answer proves elusive. That kind of attention is attractive on the surface, but there's always an unpleasant compromise from those who made you famous in the first place, both in terms of who holds the purse strings and the adoring but unpredictable crowd itself. Maybe in the abstract the idea of strangers on the Internet sending death threats on your behalf is flattering, but I don't think I need to dig under the surface to explain how unhealthy that is for anyone involved.
The thing about fandom is that it's, in large part, based on a kind of fantasy. Sometimes it's the fantasy of the entertainment that we get lost in, or the fantasy of wanting to be that person we see on the screen. Or perhaps it's the fantasy of wanting to be with that person. There's nothing necessarily wrong with that, at least up to a point, but watch how easily that fantasy becomes toxic, even dangerous.
In the early '90s, Sarah McLachlan experienced it firsthand through direct communication from some of her own fans who'd send her letters. Most of them were perfectly normal, but as the Canadian singer/songwriter rose to prominence, she'd begin to receive more uncomfortably intimate letters featuring love poems, and ultimately letters from fans she'd never met who held the delusion that they were in fact in a relationship. Occasionally those same fans would appear unexpectedly wherever McLachlan would go in her home city of Vancouver, progressing from inappropriate messages to what would typically be understood as "stalker" behavior. The situation grew unnerving enough that she eventually handed off the responsibility of reading and addressing fan letters to one of her friends, who subsequently stopped doing it when they, too, began to feel as if those letters had crossed a line.
McLachlan put that feeling of unease to use in the thing that she understood best, and redirected it into "Possession," the lead single from her 1993 album Fumbling Towards Ecstasy. In "Possession," McLachlan takes the perspective of the delusional fan, in slyly sinister phrases that can be interpreted as both romantic and menacing. Its soaring chorus leans more toward the former, at least if you distance yourself from the idea that its seen through the eyes of a person teetering on a precarious edge: "And I would be the one to hold you down/Kiss you so hard/I'll take your breath away." But within its verses, "Possession" leans deeper into that obsession, depicting a parasocial relationship as both erotic and desperate: "You speak to me in riddles/You speak to me in rhymes/My body aches to breathe your breath/Your words keep me alive."
If I'm being real here, "Possession" is kind of a banger. Most of McLachlan's biggest hits have been ballads, or at least far less sinister pop songs like "Building a Mystery," but "Possession" gains its strength off the haunted atmosphere she swirls up, somewhere between Kate Bush's art-pop grandeur, the spectral trip-hop of early Portishead and Seal's ethereal dancefloor smash "Crazy." And its McLachlan-directed video—a delightfully over-the-top depiction of societal taboos and mythical women, including Eve and Salome—is precisely how the '90s looks in my memory, at least via MTV: Earth tones, hazy filters and inexplicably pretentious imagery.
Writing the song proved "therapeutic" for McLachlan, as she explained in a Rolling Stone interview, but the road that led there proved perilous: "for a while there I looked over my shoulder every time I walked out the door." It gets weirder. One obsessive fan in Ontario, Uwe Vandrei, saw himself in that song, and in an unusual twist, he didn't appreciate being thrust into the position of muse. More specifically, Vandrei claimed that the letters he'd sent to McLachlan were in fact the basis for "Possession" and actually sued her because of it. The case never made it to court, as Vandrei died of suicide before it could proceed, bringing a tragic and sad end to this peculiar chapter.
The irony underlining the arc of the song's release is that "Possession" actually made McLachlan more famous. It became her first single to chart in the U.S., reaching number 73 on the Billboard singles chart. Which might not sound earth-shattering, but considering the album it appears on, Fumbling Towards Ecstasy, went triple-platinum in the states, it's perhaps not the peak position itself that's the story but the enduring appeal of the material.
Mercifully, that's also where her experience with stalker-like behavior from fans ended, even though she's inarguably grown more famous in the years since. Fame can be a curse, but perhaps it doesn't have to stay that way.
---
Support our Site—Subscribe to Our Patreon: Become one of our monthly patrons and help support an independent media resource while gaining access to exclusive content, shirts, playlists, mixtapes and more.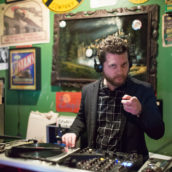 Jeff Terich
Jeff Terich is the founder and editor of Treble. He's been writing about music for 20 years and has been published at American Songwriter, Bandcamp Daily, Reverb, Spin, Stereogum, uDiscoverMusic, VinylMePlease and some others that he's forgetting right now. He's still not tired of it.