Sault release five new albums through password-protected folder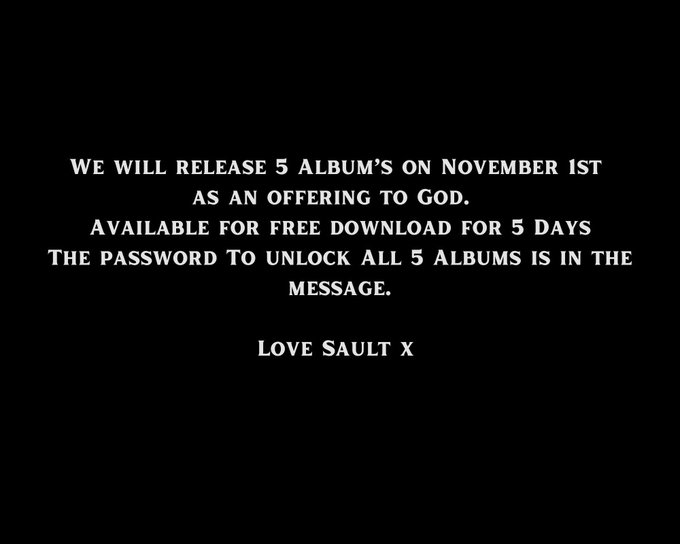 Earlier this year, UK collective Sault released the orchestral album AIR, followed by the recent EP release, Angel. Today, the group has shared a new folder of music, protected by a password. The music will be available for download for five days for those who are able to figure out the password. "Here are 5 albums released as an offering to God," reads a message on the group's website. They also note that the password can be found within the message that the group posted.
Once opened, the folder contains five new albums: 11, Aiir, Earth, Today & Tomorrow, and (Untitled) God. Each one is an entirely different style of music, including more orchestral recordings, funk rock, contemporary R&B and choral compositions. Try your luck at getting into the password protected folder.
Last year, Sault released the more dancepunk influenced NINE.