Snail Mail shares gorgeous new song "Let's Find An Out," expands tour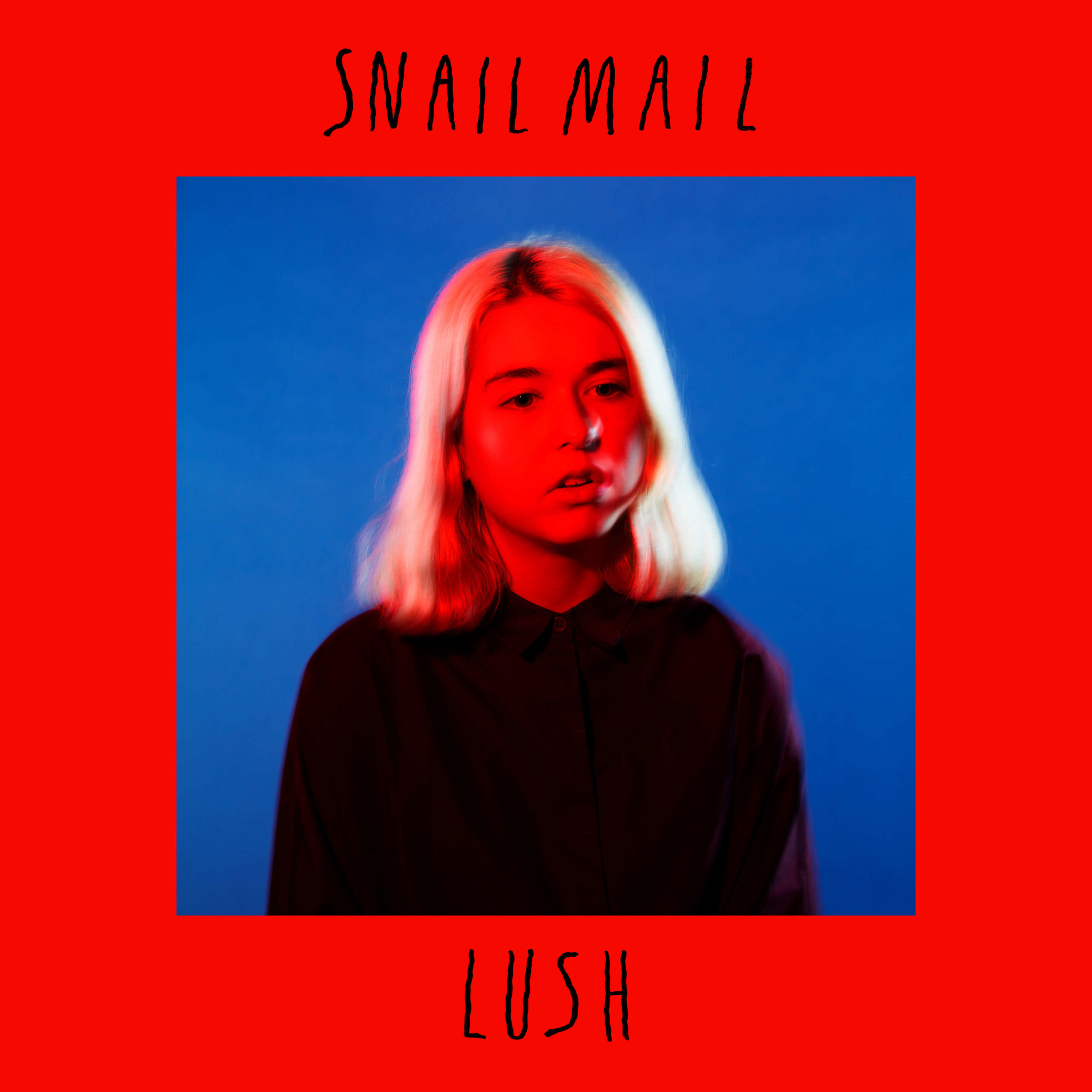 On June 8, Snail Mail will release her Matador Records debut, Lush. Today, she's shared another new track from the album, titled "Let's Find An Out." It's a concise but gorgeous song, with some gorgeous finger-picked guitar playing and some lovely vocals. Check it out below.
Snail Mail has also expanded her tour. Take a look at her updated tour dates below.
Snail Mail tour dates:
5/17 – Brighton, UK – Great Escape
5/19 – Leeds, UK – Gold Sounds
5/20 – Manchester, UK – Gullivers
5/21 – Bristol, UK – Louisiana
5/23 – Belgium, BE – Botanique
5/24 – Groningen, NE – Vera
5/26 – Amsterdam, NE – London Calling
5/27 – Paris, FR – Villette Sonique
6/5 – Portland, ME – State Theater
6/6 – New Haven, CT – College Street Music Hall
6/7 – Brooklyn, NY – Music Hall of Williamsburg
6/9 – Asbury Park, NJ – Asbury Park Brewing
6/12 – Washington, DC – The Black Cat
6/13 – Pittsburgh, PA – Cattivo
6/14 – Toronto, ON – Velvet Underground
6/15 – Detroit, MI – Deluxx Fluxx
6/16 – Chicago, IL – Subterranean
6/17 – Minneapolis, MN – 7th Street Entry
6/18 – Des Moines, IA – Vaudeville Mews
6/20 – Denver, CO – Larimer Lounge
6/22 – Boise, ID – Funky Taco
6/23 – Seattle, WA – Crocodile
6/24 – Vancouver, BC – Biltmore Cabaret
6/25 – Portland, OR – Holocene
6/27 – Oakland, CA – Starline Social Club
6/28 – San Francisco, CA – Swedish American Hall
6/29 – Visalia, CA – The Cellar Door
6/30 – Los Angeles, CA – Bootleg Theater
7/1 – Los Angeles, CA – Bootleg Theater
7/3 – Scottsdale, AZ – Pub Rock Live
7/5 – Austin, TX – Barracuda
7/6 – Dallas, TX – Three Links
7/7 – Fayetteville, AR – George's
7/8 – Nashville, TN – The High Watt
7/9 – Atlanta, GA – Drunken Unicorn
7/10 – Durham, NC – Pinhook
7/11 – Richmond, VA – Strange Matter
7/12 – Baltimore, MD – The Parkway Theater
7/14 – Philadelphia, PA – Union Transfer
7/15 – Cambridge, MA – The Sinclair
7/16 – Montreal, QC – L'Escogriffe Bar Spectacle
7/17 – Burlington, VT – ArtsRiot
7/24 – Columbus, OH – Ace of Cups
7/25 – Louisville, KY – Zanzabar
7/26 – Bloomington, IN – The Bishop
7/27 – Grand Rapids, MI – Pyramid Scheme
7/29 – Cleveland, OH – Beachland Tavern
8/17 – Cardiff, UK – Green Man Festival
8/20 – Antwerp, Belgium – Antwerp OLT
8/22 – Luxembourg City, Luxembourg – Conges Annules
8/23 – Düdingen, Switzerland – Bad Bonn
8/28 – Bergen, Norway – Perfect Sounds Forever
8/31 – Asten-Heusden, Netherlands – Misty Fields
9/2 – Dorset, UK – End Of The Road Festival
10/25 – London, UK – The Dome
11/8-10 – Reykjavik, Iceland – Iceland Airwaves