Sonic Youth releases 1989 live album to benefit Ukraine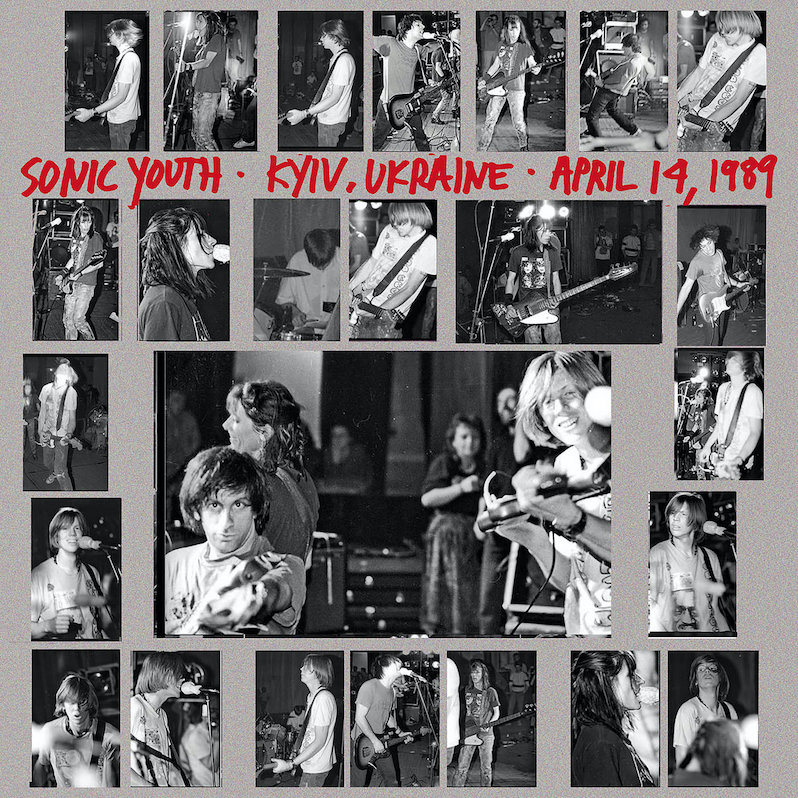 Sonic Youth has released a live album, recorded in Kyiv, Ukraine in 1989, via their Bandcamp page. The recording features tracks from their Daydream Nation era, and proceeds from the live album will benefit World Central Kitchen and Ukraine relief. Hear it below.
Eugene Hutz of Gogol Bordello says in a statement about the concert, "That SY Kyiv show was life changing for all musicians that were there… we were already attuned to Nick Cave, Einsturzende Neubauten, S Pistols and Discharge but these were the new vitamins we needed. I made a decision to experience NY right there. Plus my friends VV were opening so i got in free 🤟🏼. The fact that it wasn't shut down half way through like all other punk gigs was the doing of a Ukrainian man named Mikhailo Gorbachev, who set up the atmosphere of political "springtime" and a promise of change."
Sonic Youth recently released In/Out/In, a set of previously unreleased recordings from the '00s.
Sonic Youth's Goo is featured on our list of 10 Great Major Label Debuts from Indie Artists.