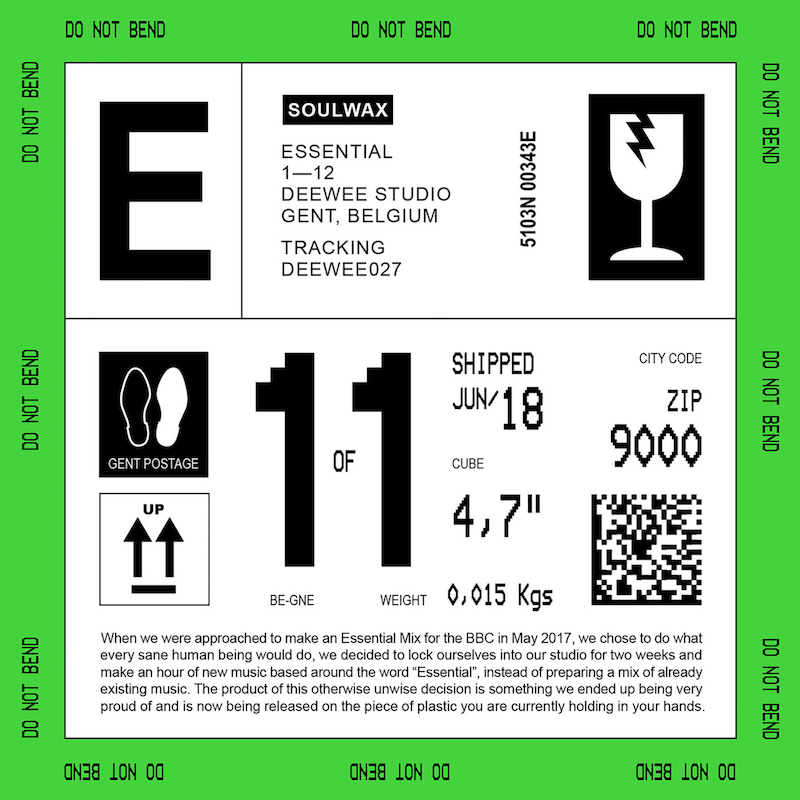 Electronic music and production styles lend themselves today to solving previously unsolved problems and executing stunt recording projects. They can help construct covers way out in left field. They transform weirdly specific field recording sources into usable samples, loops, and patches. They bring together strange bedfellows into compelling mashups and remixes. And sometimes it only takes a reinterpretation of goal or shift of context to determine that your MPCs and synths are the tools you need for a job. As Soulwax bandleaders and the DJ crew 2manydjs, Belgium's David and Stephen Dewaele have used many of these methods to reimagine if not prank their way to greatness in the indie-dance genre.
Their new album Essential is the first since their more rock-centric days to miss any sort of exciting target. That's particularly a shame here, since Soulwax saw a challenge where none existed and rose to meet it. BBC Radio 1 asked the Dewaeles to create one of the network's influential Essential Mixes in May 2017. Instead of just showing up at the BBC as 2manydjs, ahead of their air date they brought the rest of Soulwax to their Ghent studio and made an hour of brand new music to broadcast in a continuous mix, all based on or inspired by the word "essential." Essential is the wide release of those songs, their feel surprisingly static and their connections to the word pretty predictable.
"Essential" appears in every track name, and it shows up at various points chanted, sung, looped, glitched, spoken in what sounds like French, even spelled out "Safety Dance"-style. Some songs like "Essential Four" and "Essential Six" have fleshed out lyrics hinting at people or concepts essential to the protagonist. The strongest moments of Essential come in its opening song, where Soulwax fight through and alongside syncopated static, and in the back half of the album where they use and suggest "essential" in the manner of blog house ("Essential Eight"), acid house ("Essential Nine"), and old-school synthpop ("Essential Eleven"). But there are far too many stretches of music that leave behind the word or its definition and focus on feeling like bonus-beats or dub-remix transitions. These are certainly "essential" to DJ sets, but asking Soulwax's versions of them to stand on their own here is a lofty expectation when you'd normally find the real things relegated to deep B-sides.
Your typical radio or club DJ strings together musics like these, and including these, on the spur of the moment with results that could be ecstatic, hypnotic, or a combination thereof. Soulwax's plan looked innovative on paper but the results are painfully contrived, maintaining an illusion of a widely accepted form. They've hidden in plain sight like this before, playing multiple different styles to match fictional bands that appeared on the 2016 film soundtrack Belgica. Similarly, Essential comes off like a collection of remixes of Soulwax tracks that don't actually exist.
Similar Albums: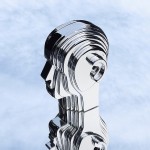 Soulwax – From Deewee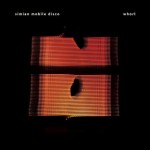 Simian Moblie Disco – Whorl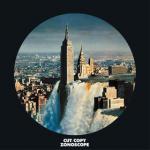 Cut Copy – Zonoscope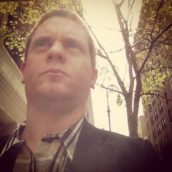 Adam Blyweiss
Adam Blyweiss is associate editor of Treble. A graphic designer and design teacher by trade, Adam has written about music since his 1990s college days and been published at MXDWN and e|i magazine. Based in Philadelphia, Adam has also DJ'd for terrestrial and streaming radio from WXPN and WKDU.