Spiritualized announce new album, Everything Was Beautiful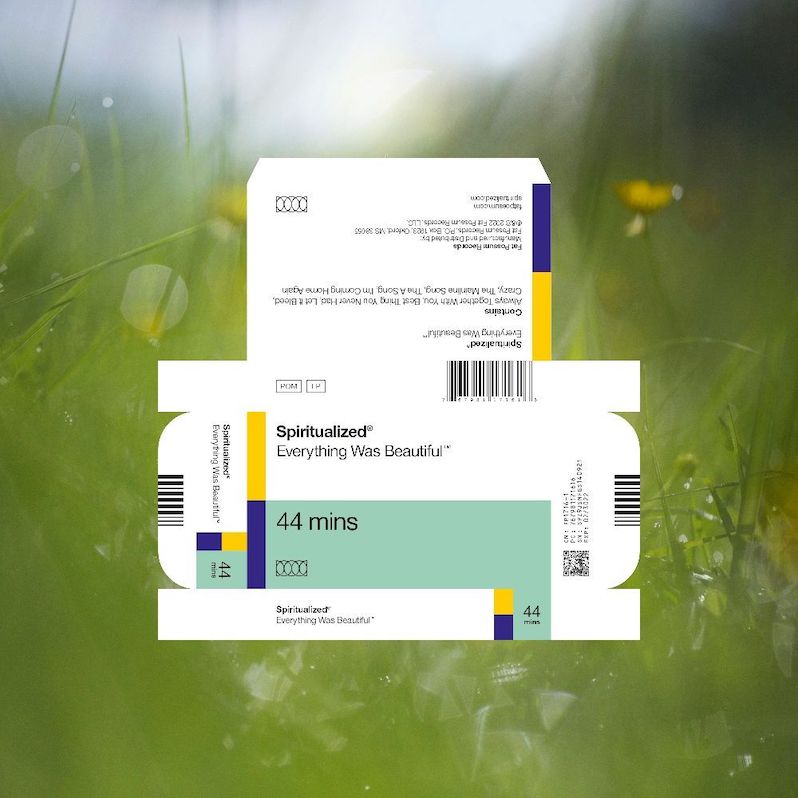 Spiritualized have announced a new album. On February 25, the group will release Everything Was Beautiful via Fat Possum. The new album follows reissues of their first four albums—1992's Laser Guided Melodies, 1995's Pure Phase, 1997's Ladies and Gentlemen We Are Floating In Space and 2001's Let It Come Down—and finds leader Jason Pierce paying 16 instruments in sessions at 11 different studios. The album also features contributions from his daughter Poppy, long-time collaborator John Coxon, string and brass sections, choirs and finger bells and chimes from the Whitechapel Bell Foundry. The first single is "Always Together With You." Hear it below, and check out the tracklist as well as the group's upcoming tour dates.
Pierce says in a press release, "There was so much information on it that the slightest move would unbalance it, but going around in circles is important to me. Not like you're spiraling out of control but you're going around and around and on each revolution you hold onto the good each time. Sure, you get mistakes as well, but you hold on to some of those too and that's how you kind of… achieve. Well, you get there."
Spiritualized Everything Was Beautiful tracklist:
1. Always Together With You
2. Best Thing You Never Had (The D Song)
3. Let It Bleed (For Iggy)
4. Crazy
5. The Mainline Song
6. The A Song (Laid In Your Arms)
7. I'm Coming Home Again
Spiritualized tour dates:
3/31 – Dallas, TX, Granada Theater
4/1 – Austin, TX – Scoot Inn
4/3 – Santa Fe, NM – Meow Wolf
4/4 – Denver, CO – Ogden Theatre
4/5 – Salt Lake City, UT – The Commonwealth Room
4/7 – Seattle, WA – Neptune
4/8 – Portland, OR – Revolution Hall
4/9 – Vancouver, BC – Commodore Ballroom
Spiritualized's "Cop Shoot Cop" is featured on our list of 10 Intense Album-Closing Tracks.