Stephen Malkmus and The Jicks announce new album, Sparkle Hard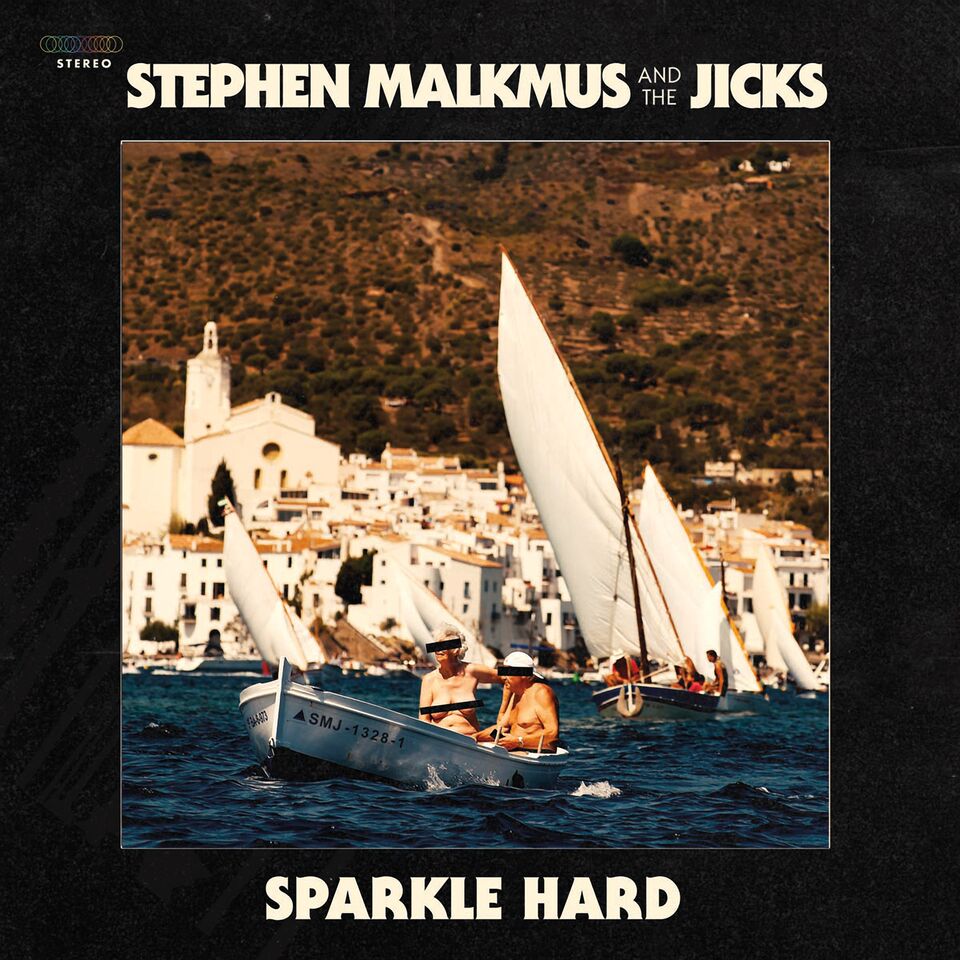 Stephen Malkmus and the Jicks have announced a new album. On May 4, the band will release Sparkle Hard via Matador. Malkmus has already shared one track from the album, "Middle America," and today they've shared another new track, "Shiggy." Listen to it below, and take a look at the tracklist and the band's upcoming tour dates below.
Sparkle Hard follows 2014's Wig Out at Jagbags.
Stephen Malkmus and the Jicks Sparkle Hard tracklist:
1. Cast Off
2. Future Suite
3. Solid Silk
4. Bike Lane
5. Middle America
6. Rattler
7. Shiggy
8. Kite
9. Brethren
10. Refute (ft. Kim Gordon)
11. Difficulties / Let Them Eat Vowels
Stephen Malkmus and the Jicks tour dates:
6/1 – St. Paul, MN – Turf Club
6/2 – Milwaukee, WI – The Back Room at Colectivo
6/3 – Chicago, IL – Thalia Hall
6/5 – Columbus, OH – Ace of Cups
6/6 – Pittsburgh, PA – Rex Theater
6/7 – Cleveland, OH – Grog Shop
6/8 – Detroit, MI – Magic Stick
6/9 – Toronto, ON – Lee's Palace
6/11 – Montreal, QC – Theatre Fairmount
6/12 – Cambridge, MA – The Sinclair
6/14 – Brooklyn, NY – Music Hall of Williamsburg
6/15 – Brooklyn, NY – Music Hall of Williamsburg
6/16 – Philadelphia, PA – Theatre of Living Arts
6/17 – Washington, DC – Black Cat
6/19 – Carrboro, NC – Cat's Cradle
6/20 – Athens, GA – The Georgia Theatre
6/21 – Nashville, TN – Mercy Lounge
6/22 – Louisville, KY – Zanzabar
6/23 – Cincinnati, OH – The Woodward Theater
7/17 – Petaluma, CA – Mystic Theatre
7/18 – San Francisco, CA – Slim's
7/22 – Phoenix, AZ – The Crescent Ballroom
7/23 – Albuquerque NM – Launchpad
7/25 – Austin, TX – The Mohawk
7/26 – Houston, TX – White Oak Music Hall
7/27 – Dallas, TX – Granada Theater
7/28 – Tulsa, OK – The Vanguard
7/29 – Kansas City, MO – Record Bar
7/31 – Englewood, CO – Gothic Theatre
8/1 – Salt Lake City, UT – Urban Lounge
8/3 – Vancouver, BC – Rickshaw Theatre
8/4 – Seattle, WA – Neptune Theatre
8/5 – Portland, OR – Star Theater