R.I.P. Jonathan Fire*Eater frontman Stuart Lupton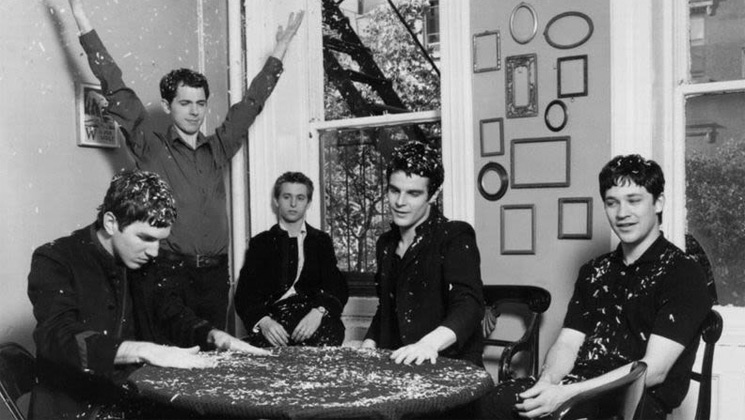 Stuart Lupton, frontman of the influential but short-lived New York indie rock group Jonathan Fire*Eater has died. Pitchfork reports that a family member has confirmed his passing, though the cause of his death hasn't been revealed. He was 43.
Jonathan Fire*Eater made waves during their brief time together as part of the New York City indie rock scene. They formed in 1993 and recorded two albums including 1997's critically acclaimed Wolf Songs for Lambs, which released through Dreamworks Records, before breaking up in 1998. Lupton initially met his bandmates in the early '90s in Washington, D.C., where they attended St. Albans School. The band was initially called The Ignobles, and Lupton, Paul Maroon, Matt Barrick, Walter Martin moved to the Lower East Side in New York City shortly thereafter, adding Tom Frank on bass.
After the group broke up, Maroon, Barrick and Martin formed The Walkmen, while Lupton moved back to D.C. to study poetry. He started a band called Child Ballads, and later released an EP titled A Little Give and Take with Carole Greenwood under the name The Beatin's. For most of the past decade, however, Lupton has largely stayed away from the spotlight.