Stuck announce new album, Freak Frequency

Chicago post-hardcore group Stuck have announced a new album. On May 26, the group will release Freak Frequency via Born Yesterday. The first single is "The Punisher." Hear it below, and take a look at the album's artwork and tracklist, as well as the band's upcoming tour dates.
"It hits all the boxes of what this band can do: it's goofy, but there's a lot of intricate guitar interplay, and at the end, there's a big payoff," said Stuck's Greg Obis about the new song. "It's about fanatic QAnon and MAGA weirdos who think they are breaking a cycle that doesn't really exist."
Freak Frequency follows Stuck's 2021 EP Content That Makes You Feel Good.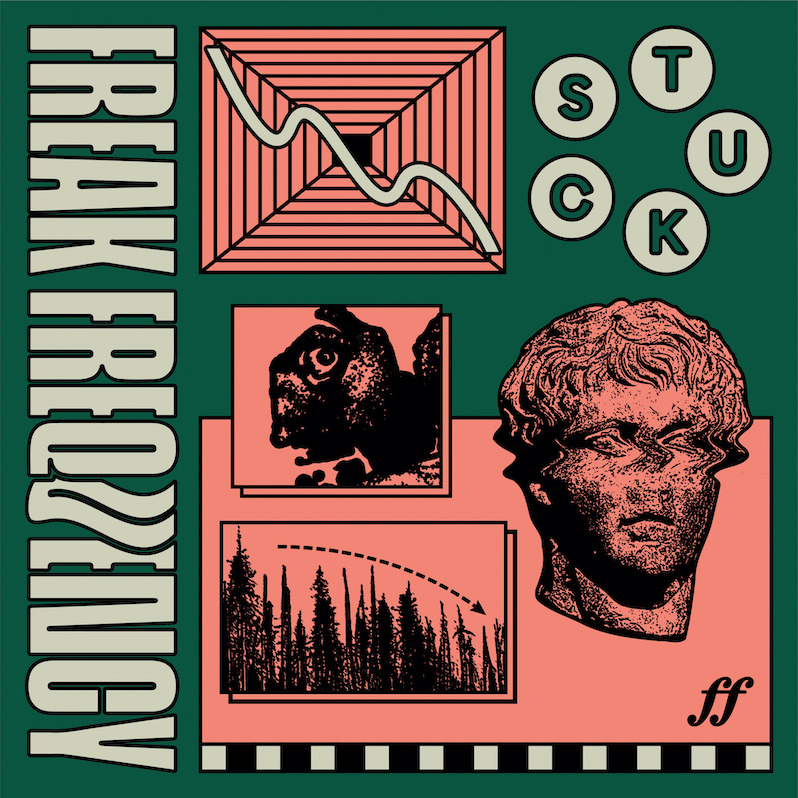 Stuck Freak Frequency tracklist:
1. The Punisher
2. Lose Your Cool
3. Time Out
4. Plant Money
5. Freak Frequency
6. Fools Idol
7. Make It Up
8. Plank III
9. Break The Arc
10. Scared
11. Do Not Reply
Stuck tour dates:
4.14 – Louisville, KY – Whirling Tiger
4.15 – Murfreesboro, TN – Punk Rock Flea Market
6.1 – Columbus, OH – Ace of Cups
6.2 – Cincinnati, OH – Lambda Research
6.3 – Chicago, IL – Sleeping Village (Record Release)
6.6 – Indianapolis, IN – Lé Court
6.7 – Nashville, TN – DRKMTTR
6.8 – Atlanta, GA – 529
6.9 – Orlando, FL – Framework Coffee
6.10 – Tampa, FL – Hooch and Hive
6.12 – Savannah, GA – El Rocko
6.13 – Asheville, NC – Static Age
6.14 – Raleigh, NC – Neptunes
6.15 – Washington, DC – Pie Shop
6.16 – Philadelphia, PA – Johnny Brendas
6.17 – New York, NY – Alphaville
6.18 – New Haven, CT – TBA
6.20 – Boston, MA – O'Briens
6.21 – Portland, ME – New Systems
6.22 – Montreal, QB – L'Esco
6.23 – Toronto, ON – Baby G
6.24 – Detroit, MI – PJ's Lager House