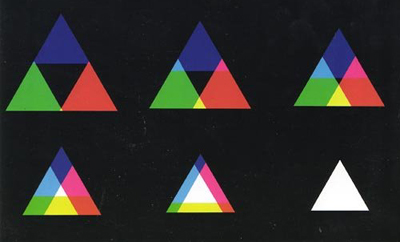 As the CD becomes ever more endangered, we manage to get music delivered in a different variety of formats, primarily downloads or streams. But there's still some old-fashioned labels out there who believe in printing up some good quality vinyl, and we've gotten some solid 7-inch singles delivered in our mailbox this season. Of course, we've gotten some great digital and CD singles and EPs as well, but getting a vinyl single just makes us feel special.
Anyhow, that's not necessarily all that important to the music discussed in this summer EP and single roundup, other than that there's some great 5 to 20 minute releases circulating or just about to be released, and here's our take on some of the most noteworthy, some of which happen to be 7-inches.
Stardeath and White Dwarfs – I Can't Get Away (Warner Bros.)
Stardeath and White Dwarfs aren't just The Flaming Lips' kin in terms of psychedelic weirdness, or in local Oklahoma pride for that matter. They're actually connected by blood—Stardeath's Dennis Coyne is in fact the nephew of The Lips' Wayne Coyne, and from the group's debut single "I Can't Get Away," the acid-laced apple doesn't fall far from the tree. The title track is a bubbly and buoyant rocker with lots of trippy effects and electronic weirdness, a super-fun excursion into radio friendly psych-rock that comes across like a crunchier, fuzzier version of the Lips. With B-side "The Birth," however, Stardeath and White Dwarfs go in another direction altogether, marrying the doom-sludge of Sabbath with the outer space flotation of Pink Floyd in a four-minute trip into far out territories. Though this single only features two tracks, it shows a lot of depth and promise for this young band, who, when it comes to musical pedigree, were clearly raised right.
Ortolan – Ortolan EP (Sounds Familyre)
For a band that's three-quarters below legal drinking age (ages 16, 18, 20 and 23), the group of sisters and one sister-in-law known as Ortolan make some entrancing and wonderful pop music mature well beyond their youthful years. Kicking off with "Me N U," the New Jersey quartet dish out a dreamy and catchy jangle pop delight with touches of Stereolab and Belle & Sebastian. The group then opts for '50s-style balladry with "I'll See You There" and Spector-esque girl group sounds on "Creature," before closing with the strange and beautiful music box waltz of "Sand Castles." These girls are young, but goodness, are they talented, and the four songs on their debut EP are enough to convince me that they've got a bright future ahead of them.
Father Phoenix – Large Bodies (Forge Again)
Father Phoenix, a Milwaukee foursome comprising members of Call Me Lightning, Temper Temper and Insidious, play rock `n' roll the way it was intended to be played—loud, fast and intense. The group's newest EP, Large Bodies, is made up of four songs that rumble, slash and destroy. With the feisty energy of MC5 and the burly proto-metal muscle of Black Sabbath, Father Phoenix play a supremely heavy and just-so-slightly psychedelic brand of rock that brings the house down, sets it on fire and then does a pagan dance around the ashes. "Brothers of Fire" is an incredible rock anthem with meaty riffs and soaring vocal harmonies, while "Starless" is a dizzying riff-stravaganza that propels straight into one badass chorus. And closer "Large Bodies (Stay Horizon Bound)" is a monster, a driving heavy metal stomp that plows through everything in its path, but with a smile, of course. Get in their way and you're bound to get bowled over, but even as you peel yourself off the pavement, you'll be grinning and begging for more.
Joey Casio – "Debtor's Prism/ Artists In Times of War" (K)
The cut-and-paste artwork and K Records logo on Joey Casio's new 7-inch release, "Debtor's Prism," may lead one to believe that this is actually a scrappy punk rock record or D.I.Y. indie in the vein of Beat Happening. However, the only real clue to be found about Joey Casio's aesthetic that can be found on the record sleeve is within his own name. This is, in fact, an electronic single, all beats and bleeps, and rather impressive ones at that. A-Side "Debtor's Prism" is somewhere between Detroit techno and No Wave, with Casio yelping anti-capitalist rhymes over an otherwise fluid, analog synth sound. The B-side, "Artists In Times of War," is a bit of a change in style, a sort of amalgam between high-speed Kraftwerk and dancehall, which comes across as one incredibly cool sounding piece of work. Joey Casio is punk rock in spirit, but when it comes right down to it, he's just here to get you dancing.
Anthem In – The Cloudbusting EP (Quiet Loud)
If the first thing that comes to mind when seeing the title Cloudbusting is the classic song by Kate Bush, then you won't be surprised to find that the title track on Anthem In's new EP is, in fact, a cover of that amazing song from Hounds of Love. The band's approach finds them playing the song in a drastically different manner than the original, marrying an anthemic (like their name, y'know) U2-style post-punk melody to Cut Copy-ish electronics and breathy vocals. Though nothing can touch Bush's version, it's actually quite good, though there are other gems to be found on the EP, from the hushed, hand-clapping pop of "Universal" to the stunning, shoegazer jangle of "History." Anthem In combines just the right amount of emotion and danceability on The Cloudbusting EP to produce a memorable and fun set of songs primed for repeat spins.
Flying – Draw It In the Dark (Menlo Park)
Flying's Draw It In the Dark EP is a pretty darn cool package. A combination 7-inch and DVD package, it collects ten videos of songs from the band's two albums, directed by a variety of different artists, all which make for a pretty entertaining viewing. The EP, however, collects four different songs, three of which are pulled straight from the band's most recent album, Faces In Night. That said, it's well worth having tracks like the stunning ballad "Fear of Flying," funky tropicalia jam "Stains" and the delicate title track (which, curiously, is on side B), not to mention the alternate take of "A Cloud In Doubt," which wasn't available prior to this 7-inch. All in all, a win-win package from a group that's consistently doing cool things.
Hollands – Faces EP (Self-released)
Having only been a band since February of 2008, Hollands have only one EP to their name, the newly released Faces. That said, the five songs on the group's first outing are quite good, a sort of crossroads between intricate folk and incendiary post-punk, though not always at the same time. Leadoff track "Strong Arm" is a danceable piece of disco punk with rubbery basslines and soaring vocals, while "Anomie" is a hushed and delicate baroque folk track that practically sounds like the work of a completely different artist. "Over and Out" reverts back to a louder, more upbeat version of the band, but one with ample space between rings of guitar and organ. "Coughing Boy" is a ragged ballad of sorts, albeit one with some jazzy percussion and dreamy keyboards, and "High Class" floats on waves of white noise and ambience, making for a surrealist closer that marks yet another shift in direction for a band that sounds determined not to remain within one narrow style. Hollands opt for many different sounds on their debut EP, but surprisingly, seem to succeed at all of them.
Afghan Raiders – Future Thinkers/ Solid Gold (Badical Beats)
Buzzing electro duo Afghan Raiders don't actually hail from the dunes of the Middle East, but in fact another desert, namely the sweltering neon oasis of Las Vegas. And true to Sin City style, Afghan Raiders set their phasers to sensory overload, ushering a four-track EP of synthesizer banging fun. "Future Thinkers" finds Mikey and Beans cranking out a distorted, furious and highly danceable electro-pop throwdown, while "Solid Gold" is all Casio handclaps, bassy throbs and lusty shrieks. Of particular note is the Ellis Remix of "Future Thinkers," which distills the track down to a minimal, static-ridden throb before transforming it into a New Order-like jam that nearly outdoes the original.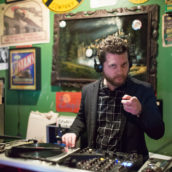 Jeff Terich
Jeff Terich is the founder and editor of Treble. He's been writing about music for 20 years and has been published at American Songwriter, Bandcamp Daily, Reverb, Spin, Stereogum, uDiscoverMusic, VinylMePlease and some others that he's forgetting right now. He's still not tired of it.