The 90 Minute Guide: Punk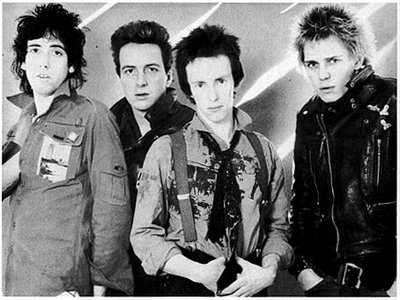 Last year, I compiled 90 Minute Guides for New Wave and Post-Punk, all the while having planned on following these genres up with a mixtape primer on punk rock itself. Somehow, that kept getting put off until later. But last month, Epitaph Records reissued Swedish hardcore heroes Refused's classic 1998 album The Shape of Punk to Come, and it once again seemed to be a good time to revisit the genre.
The word "punk" carries with it many connotations. To some, it signifies rebellion. To others, it's independence. And for some, it's merely a fashion statement. But punk rock, just like rock `n' roll, has become a very broad term for any music that's fast and loud and brazenly defiant of commercial conventions…for the most part. In the 1970s, punk rock was a raw and rowdy alternative to the more bloated album rock of the era. Bands relied on three chords, two minutes and unlimited middle fingers to get their message across. In the U.K., bands like the Sex Pistols and The Clash were bolstering their raw anthems with political messages, yet in the United States, bands like The Ramones were playing bubblegum pop, just a lot louder and faster.
Over time, the genre evolved. Los Angeles' punk scene began to produce more progressive and/or aggressive bands. The Midwest saw an emergence of a vibrant and exciting underground. And in the '90s, punk infiltrated the mainstream, as bands like Green Day and The Offspring ended up on MTV. And then things got pretty boring. But as the decade came to a close, Sweden's Refused dropped a destructive masterpiece and abruptly imploded. And since then, punk rock has undergone numerous twists and turns, ranging from Jay Reatard's spiky power pop to Fucked Up's dense and progressive hardcore. There are more variations of punk now than ever before, making it that much harder to pinpoint where the genre ends and begins.
A discussion on Treble's staff message board about an Alternative Press issue celebrating what they considered the most important bands in punk rock sparked a bit of debate. Which bands are important? Which bands can truly be called punk rock? And will any of them ever be better than Richard Hell and the Voidoids? Valid questions all. And this article doesn't attempt to answer them definitively so much as steer toward punk rock's most interesting artists, and for that matter, best songs.
A lot of bands were left out: X-Ray Spex, Vibrators, Adolescents, Adicts, T.S.O.L., Flipper, The Germs, Descendents, Agent Orange, Circle Jerks, The Saints, The Ruts, The Raincoats, James Chance and the Contortions and, perhaps most controversially, Television and The Sex Pistols. And apologies for anyone disappointed in these exclusions, but everyone already knows and has an opinion on the Sex Pistols, and to me, Television is a more complex animal, and a quintessential rock `n' roll band. So, with that said, let's press play…
Side One
The Clash – "White Man (In Hammersmith Palais)"
from The Clash (U.S. issue) (CBS, 1979)
Last week, Fucked Up frontman Damian Abraham started a bit of a Twitter debate, by suggesting The Clash were the most overrated band of all time. Strong words, particularly when you consider the Sex Pistols into the equation, but every important band needs their critics. Still, it's hard to overstate the contributions that The Clash made to rock 'n' roll. They were the quintessential U.K. punk rock band, certainly, but as displayed on later albums like London Calling and Sandinista!, their forays into reggae, soul, funk and pop revealed much more to their artistic palette. They also had a sense of humor, one of their more underrated qualities, as displayed in triumphant single "(White Man) In Hammersmith Palais." The white man in question was Joe Strummer, disappointed with a reggae show in London, and thus committed his critique to the performers' lack of substance in song. In the process he attacks punk bandwagoners ("you think it's funny, turning rebellion into money") and conservatism in England, offering the group's equivalent to "It's Alright Ma, I'm Only Bleeding" in four minute punk fashion. But after Strummer's litany comes the punchline: "I'm the white man in the Palais, just looking for fun."
The Ramones – "Cretin Hop"
from Rocket to Russia (Sire, 1977)
Of all the bands to emerge from the New York punk scene in the late '70s few were as legendary, or for that matter as prolific, as The Ramones. By the time most punk acts were releasing their second album, The Ramones were already on their fourth. And most of their albums were solid from start to finish, without diverting too far from their tried-and-true two minutes and three chords formula. Though it was tempting to reserve this spot for "Blitzkrieg Bop," I instead offered up the leadoff track from second album Rocket to Russia, "Cretin Hop." In a way, it's another side of the same coin. Its name sounds like a dance, albeit a chaotic one, and it's as catchy as punk tunes come. Plus, Joey Ramone swaps "Hey, ho, let's go!" for "One, two, three, four, the cretins wanna hop some more!" Most importantly, it's a perfect pop song wrapped in a leather jacket.
The Buzzcocks – "What Do I Get?"
from Singles Going Steady (I.R.S., 1979)
The Ramones weren't the only band that knew their way around a good hook. On the other side of the Atlantic, The Buzzcocks were writing some truly infectious tunes of their own, from the jangly "Everybody's Happy Nowadays" to "What Do I Get?", Pete Shelley's down-on-his-luck lovelorn lament set to one of the catchiest melodies ever penned. However, before their first breakup, The Buzzcocks actually showed their more experimental side on tracks like "Fiction Romance" and "Moving Away From the Pulsebeat." Basically all of their '70s output was great, but when they set out to write a single, they killed.
Wire – "1 2 X U"
from Pink Flag (Harvest, 1977)
A good many of the bands on this extra-snotty 90 Minute Guide shifted styles and morphed away from the raw punk style with which they began, but none did so with the same frequency or speed as Wire (except probably The Mekons). Their first three albums, each one released within a year of each other, sound almost like the work of three different bands. For that matter, with three different approaches, they made three absolutely essential recordings. Their debut, Pink Flag, is their perfect punk album, 21 tracks of alternating 30-second throwdowns and two-minute rock gems. The most iconic of these, "1 2 X U," is one of their most hypnotic. Before crashing into a furious breakdown of power chords, singer Colin Newman spouts lines like "saw you in a mag/kissing a man" repeatedly over a repetitive bassline courtesy of Graham Lewis. And when the tension breaks, it's like a punch to the face.
Stiff Little Fingers – "Suspect Device"
from Inflammable Material (Rough Trade, 1979)
Stiff Little Fingers hail from Belfast, Northern Ireland, though their politically charged brand of pissed-off punk rock certainly fit in alongside their peers from London. Jake Burns' scratchy rasp certainly rivaled those of Johnny Rotten or Joe Strummer (or Shane MacGowan), and the band's anthems carried a good mixture of melody and anger. But being from Belfast, the band had a different perspective, often focusing on the conflict between the Irish Republican Army and the Royal Ulster Constabulary. In their standout single "Suspect Device," Burns growls from the perspective of not being able to trust either side, singing "Don't believe them, don't believe them/ Don't be bitten twice!" There's plenty of substance to go with the band's style, but this is about as fun as political unrest can get.
The Damned – "Smash It Up pts. 1 and 2"
from Machine Gun Etiquette (Chiswick, 1979)
Having launched a career that made them as famous for being a goth-rock band as they were for one of the earliest U.K. punk acts, The Damned are one of the few pioneering bands still going strong today (with a slightly altered lineup). "Smash It Up," a two-part (four-part if you count the outtakes) five-minute epic is easily the greatest song the group ever wrote. From a somber and glimmering introduction to an upbeat garage rocker complete with bouncy organ hooks, "Smash It Up" is a thing of raucous beauty. Plus, next to Count Von Count, Dave Vanian is easily the coolest vampire ever.
The Slits – "I Heard It Through the Grapevine"
from Cut (Island, 1979)
The definitive Slits track is probably "Typical Girls," and rightly so. But when the all-girl punk trio tackled Motown standard "I Heard it Through the Grapevine," they reconfigured it into an abrasive avant garde disco masterpiece. It's danceable, it's weird, and it's one of the coolest things ever recorded. Sure, maybe it's a copout to use a cover, but the original is really just a loose template for the band to adorn with their own bizarre skronk. And it's a fine reminder that dancepunk existed long before anyone thought to call it that.
Richard Hell and the Voidoids – "Blank Generation"
from Blank Generation (Sire, 1977)
Richard Hell was an instrumental figure in New York punk in the '70s, having been a member of Television and the Heartbreakers before forming the Voidoids. And while his band's arty take on the genre was influential in and of itself, he became just as renowned for his non-musical contributions, from his poetry to his fashion, having helped to shape the punk rock look that disaffected youth still sport today. But back to the music: Hell and the Voidoids took a different tack to their nihilistic anthems, with a sinister, bluesy dual guitar attack taking over where three-chord rave-ups were the norm elsewhere. "Blank Generation" is Hell's witty anti-anthem, which finds him sneering, "I could take it or leave it each time." Supposedly, he wanted the title to read "(Blank) Generation," meaning that society could define him and his peers however they wanted and he would still likely pay no mind. But intentional or not, his literate and nervy style lent a convenient catch phrase to those looking for a label.
Dead Kennedys – "Holiday In Cambodia"
from Fresh Fruit for Rotting Vegetables (Alternative Tentacles, 1980)
It shouldn't have been much of a surprise that Jello Biafra ended up running for governor of California on the Green Party ticket. After all, his takedown of Gov. Jerry Brown on "California Über Alles" was practically his campaign song. On "Holiday In Cambodia," Biafra and The Dead Kennedys even made politically charged lyrics catchy. With some sinister surf-guitar riffs from East Bay Ray, the band creates a harrowing gem of a single that climaxes with an escalating refrain of "Pol! Pot! Pol Pot! Pol Pot!" Even for a genre marked by radical politics, The Dead Kennedys took it to another level.
The Cramps – "I Was a Teenage Werewolf"
from Songs the Lord Taught Us (I.R.S., 1980)
Call them psychobilly. Call them garage rock. Call 'em whatever you like; at heart, The Cramps were punk rock. Over Poison Ivy's surf and rockabilly-inspired guitar licks, Lux Interior, all sadomasochism and camp, slithered and hissed his lyrics of B-movie iconography and pulp. This track, in particular, has a tribal rumble to it, sexual but violent all the same. Fun fact: Ian Mackaye, who subsequently formed straight edge heroes Minor Threat of all things, credits The Cramps as his biggest inspiration.
X – "Johnny Hit and Run Paulene"
from Los Angeles (Slash, 1980)
Given Billy Zoom's rockabilly riffs and production from The Doors' Robby Krieger, some liken X's debut Los Angeles to a great American rock 'n' roll record more than a punk album. And listening to the Chuck Berry via The Ventures romp "Johnny Hit and Run Paulene," it's easy to hear why one might say so. But there's a dark and fiery underside to the song, from the nightmarish, drug-fueled date rape tale, to John Doe and Exene Cervenka's shrieks and howls. X is possibly the greatest band Los Angeles ever gave the world. Good enough that I'm almost willing to overlook the Chili Peppers.
Gun Club -"Sex Beat"
from Fire of Love (Slash, 1981)
Much like their SoCal peers in X, The Gun Club weren't a straightforward punk combo. But instead of plucking influences from rockabilly and early rock 'n' roll, The Gun Club was punk rock with the soul of Delta blues, and a little bit of voodoo for good measure. "Sex Beat," the blazing first track from debut Fire of Love, seems to grow ever more sinister and vicious with each progression of its four verses, with frontman Jeffrey Lee Pierce bellowing like a man possessed, "We can fuck forever, but you'll never get my soul!" Guess he wasn't a snuggler.
Bad Brains – "Sailin' On"
from Bad Brains (ROIR, 1982)
Washington, D.C.'s Bad Brains are one of the most unusual bands to have emerged in hardcore punk, primarily because they're rastafarians. In fact, their self-titled debut album even contained a brief helping of dub and reggae. However, throughout their career they evolved into a more complex mixture of punk, funk and metal. Still, little in their discography comes close to the vicious intensity of their self-titled debut. The raw power that got them banned from clubs in Washington (as documented in "Banned in D.C.") is in full force here. "Sailin' On," the leadoff track, isn't the most lyrically defiant track, but frontman H.R.'s howls carry as much force as before. This is 110 seconds of the most ass kicking punk ever committed to tape.
Black Flag – "Six Pack"
from Damaged (SST, 1981)
No band encapsulated suburban angst and teenage frustration better than Los Angeles legends Black Flag. Having seen a number of rotations of singers in their day, Black Flag was helmed by Henry Rollins during their peak. It's almost funny to hear the now muscular and bassy gent as a screeching young punk, though his voice is the quintessential '80s punk rock bark. One of a long list of cynical tirades on Damaged, "Six Pack" is the sound of wanton debauchery, which should no doubt spark some nostalgic pangs in listeners today.
Minor Threat – "Out of Step"
from Out of Step EP (Dischord, 1983)
As a married man who enjoys an alcoholic beverage, I can't say that Minor Threat's lyrics hold a lot of meaning for me today (I don't smoke, though, for the record). But coming out of a decade that mostly comprised drugs, a gas crisis and Watergate, you can't fault Ian Mackaye for standing his ground. "Out of Step" is 80 seconds of blistering hardcore that kicks ass no matter how many chemicals are in your system. I do agree with his views on golf, however.
Side Two
Wipers – "Romeo"
from Over the Edge (Brain Eater, 1983)
As much post-punk as they were simply "punk," Portland's Wipers took on breakneck raveups with a decidedly progressive viewpoint. They weren't above releasing a ten-minute track, or playing with effects, or layering on extra instruments. "Romeo," a mind-blowing highlight from third album Over the Edge, has an almost krautrock-like groove, sprinkled with horns and effects laden howls a la Suicide's "Frankie Teardrop." Frontman Greg Sage never put much stock in fame or popularity, but in spite of his disinterest in being a rock star, over time he became a legend.
Hüsker Dü – "Celebrated Summer"
from New Day Rising (SST, 1985)
Minneapolis-St. Paul's Hüsker Dü in their day were the most destructive power trio around. Come to think of it, to this day, I can't think of a more furious and amazing three-piece, and, no, I'm not forgetting Nirvana, Rush, et al. Bob Mould, Grant Hart and Greg Norton paired muscular structures to enduring melodies that made their brand of hardcore punk not only the most thunderous, but one of the most accessible as well. New Day Rising, in a tie for the band's masterpiece along with the epic Zen Arcade, featured some of the band's best songs, including the soaring "Celebrated Summer," one of the greatest marriages of fuzz and melody in rock history. And for that matter, an essential inclusion on any summer mix.
The Minutemen – "This Ain't No Picnic"
from Double Nickels on the Dime (SST, 1984)
The joke about The Minutemen is that they were named thusly due to the brevity of all of their songs. However, there's some truth to that. They managed to cram more than 40 songs on their career-defining double-album Double Nickels on the Dime, only a handful of them surpassing the two-minute mark. Within that expanse of music, however, lies a broad array of stylistic variations, from acoustic tracks to the South-of-the-Border inspired "Corona," to the funk-laced punk rock style they pioneered. "This Ain't No Picnic," just shy of two minutes, shows off the band's knack for melody with funky, rhythmic flourishes, which made them one of the most playful and experimental bands of the '80s American underground. Long live D. Boon!
The Mekons – "Hard to Be Human Again"
from Fear and Whiskey (Sin, 1985)
The Mekons have been one of the longest enduring punk rock bands in history, first issuing abrasive records like The Quality of Mercy is Not Strnen before branching out into various other genres. In the mid-'80s the group took on a more country influenced sound, an experiment that paid off artistically. Their 1985 album Fear and Whiskey is considered by many to be their best, and with good reason. A listen to the fiery anthem "Hard to Be Human Again" displays their greatest qualities, from their powerful melodies to their stylistic versatility and witty lyrics. And at the end of the day, you can still jump around and pump your fist to it, so it's definitely punk.
New Bomb Turks – "Dragstrip Riot"
from Destroy-Oh-Boy! (Crypt, 1993)
The mid-'90s was kind of a strange era for punk rock. Most of the iconic bands from the'80s had either broken up or transitioned away from the spiky edge that first garnered them attention. In exchange, a younger batch of punk rockers had since taken over, essentially splitting into two camps: new school skatepunk bands a la Pennywise or No Use for a Name, and old school garage rockers like The New Bomb Turks. An antidote to the Bad Religion-style austerity prevalent at the time, Columbus' New Bomb Turks made three heavily distorted chords into the most fun imaginable. This highlight from their awesomely titled debut, Destroy-Oh-Boy!, is about, as you might have guessed, a riot at a drag-racing strip. With an ample supply of super-catchy songs about boozin' and fightin', The New Bomb Turks embodied everything great about punk rock.
Refused – "Liberation Frequency"
from Shape of Punk to Come (Epitaph, 1998)
Refused's Shape of Punk to Come wasn't just a cocky catch phrase, the music on the Swedish hardcore outfit's second album truly was a work of unparalleled vision. Crushing rhythms and heavy guitars were the band's tools to construct a piece of art that was devastating but perfect. Every note is played with precision. That they were able to do so while sounding like they could level cities was icing on the cake. Frontman Dennis Lyxzen howls "We want the airwaves back" on "Liberation Frequency," practically threatening to take radio frequencies hostage with their loud/louder dynamics. But the band burned so brightly that they split after the album was released, ironically just around the time that single "New Noise" made its way to MTV.
Hot Snakes – "I Hate the Kids"
from Suicide Invoice (Swami, 2002)
Rick Froberg and John Reis made their first masterpiece together on Drive Like Jehu's Yank Crime, and then struck gold once again, eight years later, with Hot Snakes' Suicide Invoice. Yet instead of continuing that band's mathematically complex post-hardcore, the Hot Snakes made a looser, simpler, but no less killer style of garage punk that was as darkly humorous as it was hard rocking. To wit: "I Hate the Kids." Everyone knows that punk rock was made for all ages shows, but once these dudes hit their 30s, they said "fuck 'em." In the best way possible, of course.
Ikara Colt – "At the Lodge
from Chat and Business (Epitaph, 2002)
A forward-thinking and unconventional combo from the U.K., Ikara Colt married pummeling high-speed rhythms to Sonic Youth-style desecrations of tone and melody. The result couldn't have been anything other than incredible, and their debut album Chat and Business absolutely slays. "At the Lodge" is a personal favorite, building from a simple electronic beat to a throbbing bassline to a distorted chorus that plows through the listener like a Mack truck through a plate glass door. When the band formed, they said they would only remain a band for five years, and lest anyone thought they were bluffing, they parted ways as soon as that five year mark arrived.
The Bronx – "Heart Attack American"
from The Bronx (I) (White Drugs, 2003)
Some of the greatest punk rock of all time came from Los Angeles, particularly in the early 1980s. But in the '00s, The Bronx picked up the punk rock torch, added a bit more gasoline and carried that uncontrollable ball of fire well into the next decade. "Heart Attack American," the leadoff track from their self-titled debut (note: all of their albums are self-titled, just to make it more confusing/punk), is nearly three minutes of power chords, snot and bad attitude, taking the blueprint laid down by forebears such as Fear and The Germs and beefing it up with concrete-crushing production and a tunefulness that's just this side of radio friendly. But last year they did something more punk rock than anyone could have predicted: they released a mariachi album.
Be Your Own Pet – "Bog"
from Be Your Own Pet (Ecstatic Peace, 2006)
Be Your Own Pet's Jemina Pearl Abegg is something like a cross between Poly Styrene and Deborah Harry. She's cute, petite, and highly likely to threaten to kick your ass. And she just might do it; don't test her. But she's also as charismatic as frontwomen come. When she sings about drowning her boyfriend over a pet disagreement on careening, high speed rocker "Bog," you almost want to cheer her along as she holds the poor fucker's head beneath the moss and muck. Punk rock's about reckless destruction, after all, isn't it?
Jay Reatard – "Always Wanting More"
from Matador Singles '08 (Matador, 2008)
Jay Reatard started his musical career at the ripe young age of 16, fronting Memphis punk band The Reatards. But his songwriting chops truly began to flourish when he went solo, as he delivered fantastically snotty power pop records like Blood Visions, and more than a dozen incredible seven-inch singles, such as this, a riff-roaring standout that's not just a great punk song, but, more importantly, a great rock and roll song. Sadly, Reatard, born Jay Lindsay, died earlier this year at the age of 27, cutting short a career with limitless promise.
Fucked Up – "Son the Father"
from The Chemistry of Common Life (Matador, 2008)
Closing out this summary of the highest points in punk history (and totally badass mixtape/playlist) is the band clearly creating the most amazing music within the genre today, or at least somewhat connected to it. Fucked Up is not a by-the-numbers hardcore act. They've got three guitar players, an intellectual vocalist prone to show his ass at concerts, and a harmonically complex approach to songcraft. "Son the Father," the leadoff track to the band's 2008 opus The Chemistry of Common Life begins with a sort of misleading start. A softly fluttering flute invites an escalating round of feedback before frontman Damian Abraham, better known as Pink Eyes, screeches his war cry. And then comes the wall of guitars. But best yet is the chorus, finding the group questioning religious fundamentalism with the cry "It's hard enough being born in the first place/ who would ever want to be born again?!" It's breathtaking, and not just because it's as brutal as a punch to the stomach.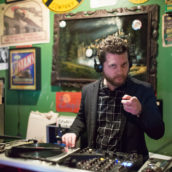 Jeff Terich
Jeff Terich is the founder and editor of Treble. He's been writing about music for 20 years and has been published at American Songwriter, Bandcamp Daily, Reverb, Spin, Stereogum, uDiscoverMusic, VinylMePlease and some others that he's forgetting right now. He's still not tired of it.