Album of the Week: The Internet – Hive Mind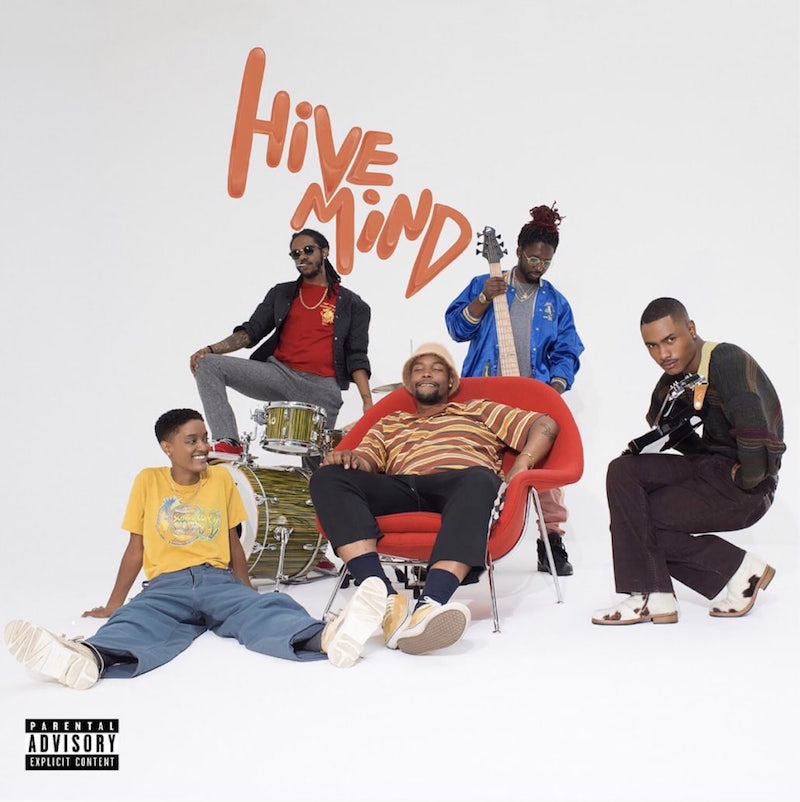 After 2015's Ego Death, The Internet set about to divide and conquer. Core members Syd, Matt Martians, Steve Lacy and Patrick Paige II all released projects last year—star turns masquerading as detours. In an interview with The FADER, Syd demurred that her own excellent record, Fin, was "an in-between thing—maybe get a song on the radio, maybe make some money." What seemed like dismissal then now seems to me like an expression of unity: The plan for The Internet was always to reassemble stronger than they were before. They said as much in the same interview; the great Rawiya Kameir wrote that Matt Martians wanted the next record "to come together in a way that's more democratic"—a true team effort. All five members of The Internet have writing credits on Hive Mind, and on all of the record's thirteen songs, production credits are attributed to the band as a whole. Appropriately, then, Hive Mind is the fullest and most complete that The Internet has ever sounded as a band, resulting in a controlled, cohesive, and deeply enjoyable funk-soul record.
One of the joys of this record really is how locked-in The Internet are as a band. They seem to be able to lock into a groove like it's just nothing, as on "La Di Da," when the chorus-y wah-wah of the intro gives way to the wavy polyrhythms of the verses. The same is true of opener "Come Together"; starting with a characteristically chunky, loping bassline from secret weapon Patrick Paige II, the band adds on layer after layer, ending up with rolling, ethereal lounge-funk. This recursive song structure is echoed by the efficacy of Syd's simple, circuital hooks—they seem slight until they repeat and repeat and suddenly you're humming them way too loud in the bathroom without realizing it. Syd, by the way, remains an invaluable asset to the band's sound. Her casual alto and her unaffected delivery are perfectly suited to the underwater funk that her band has gotten so good at crafting. And she's found a terrific foil in singer and multi-instrumentalist Steve Lacy, whose vocal duties have increased since Ego Death—his grounded, malleable tenor works well as both a counterpoint and a lead (as on the fun, squelchy pseudo-disco of "Beat Goes On").
Lyrically, Hive Mind finds The Internet very much in their bag, zoning in on relationships and love in its many forms—lost, found, unrequited, you name it. Syd continues to improve and shine as a writer, like on mid-album highlight "Stay the Night," which, with its aqueous synths and terse, clipped percussion, could almost pass for a Sign O' the Times b-side. She's both alluring and direct, copping to her "anger" and "ominous behavior" but still entreating her lover to "stay cooped up / like we don't know what moonlight is." This kind of material fills the bulk of the album: nuanced, empathetic love songs buoyed by ebullient, funky production. It's worth saying, too, that Syd's unapologetic queerness remains both a non-issue and an inspiration (especially for a queer listener like me); her openness and nonchalance about loving women is truly heartening. The only moment where she addresses it directly comes on the warm, understanding "It Gets Better." "Look at me / I'm okay," she sings; and then, Dungeon Family legend Big Rube thunders in to remind the listener: "Time can heal most any wound and ease most pain… Nothing in this moment is the same as a moment ago." It's a genuinely powerful song, and a brave one.
In that same FADER interview, Matt Martians explained that the solo albums were a way for The Internet's members to re-center themselves on the idea of the band: "Once we all drop our solo projects, I know we'll all feel free to do whatever is best for the band." And on Hive Mind, that focused sort of selflessness bears out brilliantly. One of the places this is easiest to see is the way The Internet's members cede the spotlight to each other, like on "Come Over," when Syd introduces a searing guitar solo from Lacy by muttering, "Steve," or when she does the same for Paige a few tracks later. Every member gets their shining moment—whether it's Lacy's smooth vocals on the roller-rink bounce of "Roll (Burbank Funk)" or Paige's affecting outro rap on "It Gets Better" or Lacy and Martians sharing the mic on "Beat Goes On." Hive Mind is proof that The Internet have always known what they were doing. They only broke down so they could build themselves back up even better. And they pulled it off.
Similar Albums: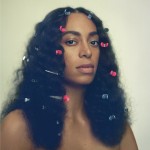 Solange – A Seat at the Table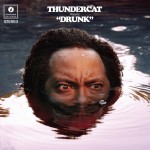 Thundercat – Drunk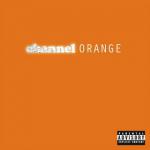 Frank Ocean – Channel Orange
---
Support our site: Buy this album at Turntable Lab